CLAT exam is known as the Common Law Admission Test and is given by students who want to pursue law.
It is a centralized test and is given for entering into any one of the twenty-one national law universities in India.
It is mostly given after you finish high school(12th).
The type of question is mainly objective and includes subjects like Maths, English, G.K., current affairs, legal aptitude, legal awareness, and reasoning.
Students have to attend these questions and based on the marks they get; they will be allotted a college.
For all the law pursuing students, this exam is very significant.
These are the Best CLAT Coaching in Delhi
Kautilya CLAT Coaching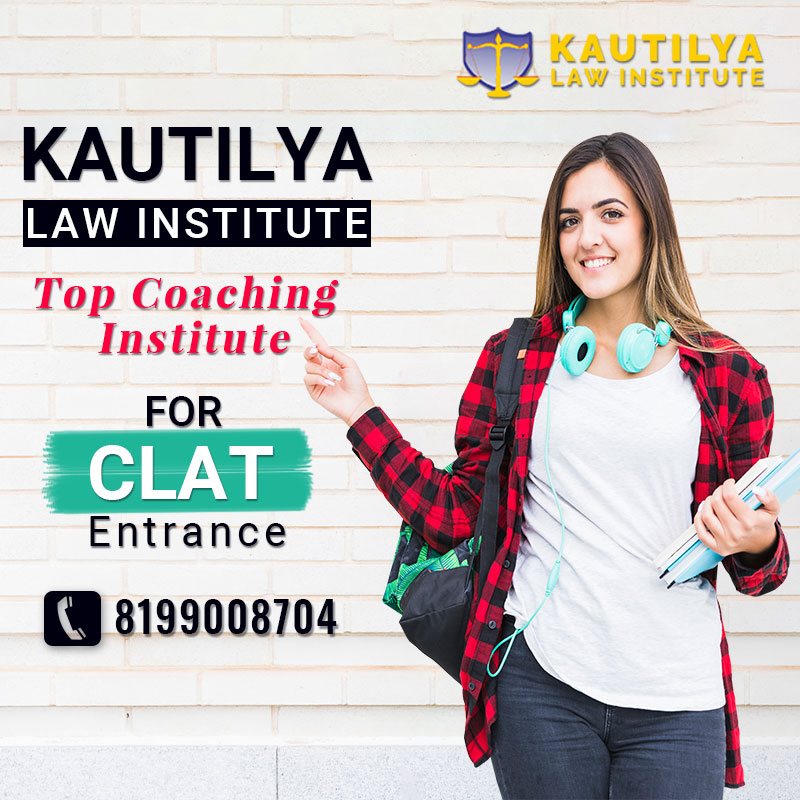 Kautilya Coaching is inspiring and guiding young aspirants to join the judiciary of the country. Kautilya CLAT is trying to shape and mold legal career through institutionalized teaching and come up as a pioneer Judiciary Coaching Institute in Delhi/NCR.
Kautilya focuses on the right teaching methodology which gives the students a correct framework to choose the right path for their future.
Along with notes and study material the institute teaches with Bare acts, Books, and other recent case laws. With an experienced and dedicated team, it provides high-end coaching to each and every individual.
Features:
Personalized Attention
Current Affairs Magazine
Weekly Test
Mock Test Based on Last Year Question Paper
Recent Case Law / Judgment Class By Separate Teacher
Covers all the legal topics
Offline and Online Classes
Available in Morning and Evening shifts
Course Offered
Judiciary (Regular and Weekend)
Statewise Judiciary Examination
CLAT UG
CLAT PG
Fee Structure
Law entrance coaching (CLAT And other law entrance exams)
Integrated course 1 year until the exam
Rs 65000 /- inclusive of all taxes and other charges
Short term course 5-6 month
Rs 40000/- inclusive of all taxes and other charges
Crash course 3 months
Rs 25000/- inclusive of all taxes and other charges
Judiciary service Online (English & Hindi medium)
Integrated course 12-18 months
Fee Rs 1,20,000 (English medium) inclusive of all taxes
Fee Rs 1,10,000 (Hindi Medium) inclusive of all taxes
Crash Course 3 months
Fees Rs 60,000 all-inclusive of taxes
Success Mantra
It is one of the most popular classes in India for entrance exams.
Not only CLAT, success mantra prepares students for various other entrance exams. As the name suggests, the success ratio of the success mantra is 1:3.
It was found in 2010 and gained popularity very fast due to the amazing service they provide. With top-notch staff and study materials, the students are going to pass with flying colors.
If you want to pursue a career in government jobs, then this place is perfect for you. Located in GTB, it is one of the most renowned classes in Delhi.
The feedback from students is also quite good, and even parents are happy with the result.
Address:– Success Mantra, 113, Ground Floor, GTB Nagar Metro Gate -1, Near Oriental Bank, G.T.B. Nagar, Delhi – 110009
Vidhi Wise
It is a one-stop solution for all the law aspirants out there. Their aim is not only to teach law but also to make students understand why should they take law.
This can be your straight pavement to success. They understand that normal training and training for entrance exams differ greatly. And that way even their style of teaching differs.
With experienced staff and self-made notes, VidhiWise has students passing with good results. They make sure every student is given proper attention so that they don't miss out on any good results. They are very reliable for competitive exams.
They even work with audiovisuals so that students don't get bored with monotonous reading. The language skills and analytical training of the mind are what VidhiWise is famous for. It is located in the East of Kailash.
Address: No. 252B, 4th Floor, Sant Nagar, East of Kailash, Delhi – 110065
New Parameter Education
It is one of the most reliable classes for competitive exams located in DN Nagar. Not only do they teach students; they even counsel them.
This way it will be clearer to them whether they want to pursue law or not. New parameter education doesn't believe in the concept of mugging up, they believe in analytical and practical learning.
This is one of the main reasons for its popularity.
The best quality is that they don't just prepare you for the test, but also for the procedure that follows after you give the exam.
They even train you for interviews and stuff that help you ace your law career.
They have been teaching for the past fourteen years and have been best in what they do.
Address: No. B-36, 3rd Floor, GurunanakPura, NirmanVihar, PreetVihar, Delhi – 110092
Swell Polytechnic
Located in the Mukherjee Nagar, this institute has been training students for the past ten years. They assure you that if you are focused, you will not get a rank below 500 in the exam.
They understand the needs of the students and also of the exam. They try and balance both equally without stressing out the student.
You can decide whether you want to go for batch tuitions or for private coaching. The coaching center was found in 2008 with an aim to guide students in the right direction.
Quality staff is their utmost advantage. Put in some effort and be ready to fly.
Address: 40-41, Ansal Building (Basement) behind PNB Bank Dr. MUKHERJEE NAGAR DELHI 110009, Mukherjee Nagar, Delhi – 110009
Smart Prep Education

It has various centers in Delhi- Vikaspuri, Faridabad, Ghaziabad, Gurgaon, and lastly Noida. The number of centers they own can tell you how much students trust them.
They are one of the most efficient classes in Delhi, and you can choose which center is nearer to you.
Their method of teaching will help you in remembering and understanding the concepts in the long term.
They have regular tests to know how much you have understood. They even have feedback sessions, so they know what their class is lacking or excelling in.
This is the most important concept that classes should follow. They have amazing staff which will make sure you get a good result.
They conduct Smart Diagnostic Test to understand your good and bad points. It is a specific test that caters to each and every student.
This is to know how much you have studied and what more you need to work on.
Address: No. A-39, 1st Floor, Guru Virjanand Marg, Vikaspuri, Delhi – 110018
Teachwell Professional Stud

ies
For the last fifteen years, this institution has been giving guidance to all the students preparing for the CLAT exam. The transparency of the class is the main reason it has been going for so many years.
They have experienced and top-notch teachers that help you understand concepts better. They help you achieve your dream by giving you success.
They take a personality test before starting any course, as they and the parents know where the child lacks or excels. They have even built an electronic library so that students can get each and every book in one touch.
They will clear all your doubts in time that will help you to prepare effectively. Their goal is to provide the best education and they have been trying to better their class since the first year.
They want to transform the lives of their students and put in as much effort as the student.
Till you clear the exam, Teachwell professional studies will be with you to enhance you and guide you. It is located in Pitampura.
Address: No.150, KapilVihar, 2nd Floor, Metro Pillar 353, Pitampura, Delhi – 110034
Aim and Achieve CLAT Coaching
The name itself is filled with positive vibes, just imagine what the class would be like. Their motto is clearly defined in their name- aim and achieve.
You aim for your dreams, and they will help you to achieve it. They conduct various classroom programs for better study.
They even give online mock tests along with sample papers to students to test their efficiency.
Motivation is what goes down the drain when exams are on the head; they even have motivational sessions for that. They guide the students by giving them tips and tricks for the exam.
Even after you are done with the exams, they will give you updates about the vacancy.
Regular quizzes and group discussions are conducted to make students better, and quizzes are a fun way of learning.
They don't have a monotonous pattern, and so students prefer their method of teaching. It is located in South Extension part 1.
Address: E-92, Ground Floor, South Extension Part I, Delhi – 110049
Also Read:- 11 Best Apps For Competitive Exam Preparation
IMS Learning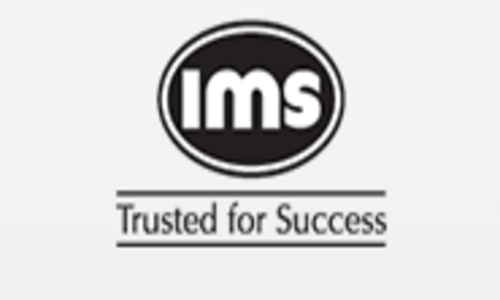 They believe in affecting learning and teaching. The class is located in Connaught Place and enjoys a whole lot of attention. They have quality teachers and notes to help students understand better.
They give coaching for a few other entrance exams also. IMS learning resource understands how competitive exams work and train their students accordingly.
The class is well equipped and has a good response. The teachers are ready to solve their doubts at any given point in time, and the coaching process goes smoothly.
Address: UGF (Upper Ground Floor), Kanchanjunga Building, Barakhamba Road, Connaught Place, Delhi – 110001
Arvindo Law Academy
This coaching center associates itself only with law exams. This helps students in determining focus. They are committed to their work and have given training to many students.
They believe that with the right exposure and the right opportunity, students can top any exam. They even believe in inculcating discipline and values along with studies.
The class was found in 2005 with the help of legal professionals. This is why they exactly know how the law works- during exams and then on the field.
They give systematic and methodical training to students who aspire to become lawyers. They do not keep their batch size more than thirty, so each and every student can get proper attention.
The study material provided by them is been made by experienced faculty who have done immense research to make it. The directors who are in the field also interact with students, and this helps them to know things better.
They have parent-teacher meetings to track the progress of the student. They discuss the performance of the students every seven days. And the best part about enrolling in this coaching class is that they also have guest lectures.
They call lawyers from High Court and Supreme Court.
These lectures help students to analyze the actual world of law. The place is located in Pitampura and is the best for law aspirants.
Address: FD-4, 3rd Floor, Pitampura, Near Metro Station & Vishal Mega Mart, New Delhi, Delhi 110088
Manu law classes
Though not popular, Manu classes give the best education in the field. The class puts pressure on giving quality education to students in the field of law, in the least complex organized strategy, mixed with standards which would help students establish a solid framework for life to end up as officers, legal advisors, officials, and eventually pioneers in varying backgrounds.
They have an amazing staff and provide varying notes for students. Law entrance exams can be tedious to pass, but with the simple structure that Manu classes have created, you can easily ace your exams.
It is situated in Old Rajendra Nagar.
Address: 26/26, GF, Old Rajendra Nagar, New Delhi, Delhi 110060
Delhi Law Academy
Another intricating focus of law candidates is Delhi Law Academy. The staff in this class is extremely experienced and is from IIT Bombay, IIM Ahmedabad, and BITS Pilani. One of the best professors in the class is IAS Rank 45 and a gold medalist from DU LLB.
With this quality of staff and notes made by them, students are going to understand concepts better and in turn, will give them better results.
Henceforth, this place is an ideal way for any competitor willing to sit for law entrance. It is one of the most preferred law academies in Delhi.
Address: 3rd Floor, 250, Jwala Mill Rd, Phase IV, UdyogVihar, Sector 18, Gurugram, Haryana 122022
Get Success Point
It is another one of the amazing classes situated in New Delhi. They have an experienced and focused team of faculty and instructors that cater to the need of students.
Before joining the class, they will even give you a demo class on all that is indicated in the law syllabus. Quality and quantity- both aspects of studies are taken care of.
They even have notes especially customize for the candidates of their own class. They have been helping students to pursue their law dream for 10 years.
They even provide counseling to students, so they become sure of what they want to become.
And counseling also makes sure that students are not stressed out.
Address: D-23, 60 Feet Road, Chattarpur Enclave Phase 1, New Delhi, Delhi 110030
AB tutorials
The class itself is built on the basis of research and study. Thousands of people have fulfilled their aspirations with AB tutorials. Hauz Khas is where this gem of an institute is situated.
People who admit here for two years have a 98% success rate. The more you study with them, there are more chances that you get into a good college.
Just enroll yourself here after you complete your 12th and you will be ready for CLAT before you know.
They will clear up your basic concepts as soon as you join and then heed to advanced levels.
Address: B-1/14 Lower Ground Floor Near GeetaBhawanMandir Near Police Station, Hauz Khas, Delhi 110016
They have created an amazing interior for students. Candidates will enjoy such a studious and dedicated environment.
The main advantage of assessing yourself with the class is that the professors themselves are top rankers in the law exam. They are themselves experienced and know the proper format of how the exam is being conducted.
They give a dedicated amount of hours to the students and pays individual attention to every student. They have created their name with good staff and reliable notes.
They solve all the doubts of the individuals from the very start so they can understand everything. Mansarovar provides mock tests to judge the student's knowledge and then trains the student for their weak points.
As the professors have already given the exams themselves, they know what kind of questions will appear in the exam. Sessions are conducted to ensure proper training and amazing results.
Batch size is almost kept small to ensure every student
Address: Metro Station, 59, Main Ring Road, Kingsway Camp Outram Lines, GTB Nagar Between Gate number 1 and 2 of, GTB Nagar, New Delhi, Delhi 110009
Career Launcher
The name given to the class very well suits the vibes of the class. Career Launcher is a good option to launch your law career.
They have a brilliant teaching staff that will make the students understand concepts and also solve doubts. Along with the teaching staff, the non-teaching staff is also very nice. This makes the atmosphere comfortable for the students.
With regular teaching, they also conduct regular tests. This will help students know their position in the exam and will give them scope for improvement.
The personal experiences of ex-students have been pretty good there.
Address: 12, 2nd Floor, KapilVihar, Above W Showroom, Infront of Pillar no 349, Near Kohat Enclave Metro Station, Pitampura, New Delhi, Delhi 110034
Juris Academy
According to the past results, every year around 7-9 students succeed in the AILET exam. The past result of the academy has been amazing because of the structured methodology that they follow.
Along with regular training, they also train you for an on-field career. The academy is located in Mukherjee Nagar. The teachers are already experienced in this field and ensure good results.
They believe student's efforts is everything and with proper training, the results can be enhanced at a greater level.
They also teach students to deal with exam situations and not to panic. Various trips and tricks are taught to students for speed and accuracy.
From taking regular classes to mock tests, Juris Academy prepares the students for the worst. They give revised notes every year and also train you for the current affairs.
The staff is very supportive and will be there for any doubts till the end of the exams.
Address: 49, Ground Floor, Mall Road, Kingsway Camp, Near GTB Nagar Metro Station Gate No-2, Delhi, 110009
Also Read:- LLB Course-Complete Guide
Tara Institute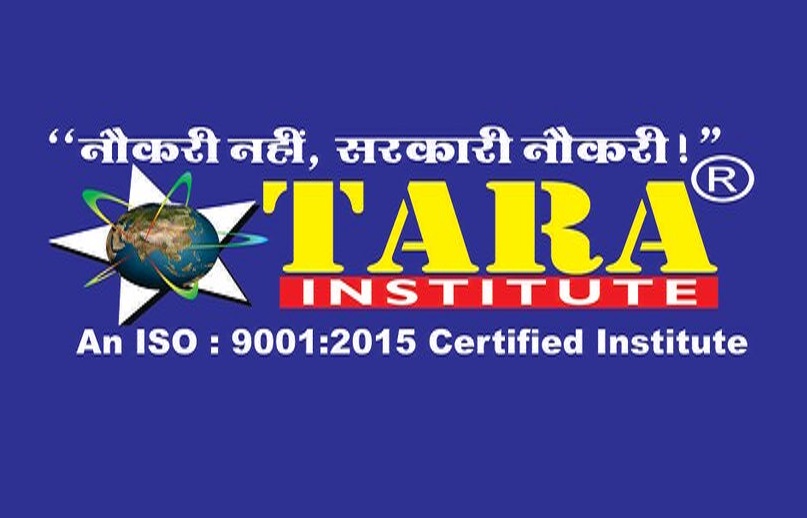 Reliable and proper help will be provided for the students preparing for CLAT in Tara Institute. They conduct regular classes in which they prepare students for the basis of the exam.
They will teach you all the subjects with proper notes and a structured way. The classes will have frequent discussions and debates so that students know the topics going around the world.
Also, Tara provides motivational sessions for students so that they don't stress out much. This helps students in focusing much better. Tara Institute is surely going to help you achieve your dream.
Address: H-7/260, Bhagwan Mahavir Marg, Sector 7H, Rohini, North West Delhi, Delhi, 110085
Pahuja Law Academy
The staff working here have more than 30 years of experience. With proper notes and guidance, Pahuja law academy has made a name for itself. It is one of the first classes that started online tests.
Their tests cover each and every aspect. You will get to know your weak and strong subjects after giving this test. They even have online notes.
Along with the paper notes, they even give notes online. The online notes are very structured and make studies easier.
Along with these facilities, the teaching staff is also very good. Even if you have doubts till the end, they will solve it for you.
Acing exam is the main motto of the class.
Address: Virat Bhawan, 212, D-1, 2nd Floor, Mukherjee Nagar, New Delhi, Delhi 110009
Nishant Prakash Law Class
This class is situated in the southern part of Delhi. An accomplished legal advisor and writer of a few lawful books and journals, Nishant Prakash, offers classroom programs, intense training, correspondence program, and test arrangement.
He keeps in mind the strengths and weaknesses of every student. He remembers what quality a child beholds and teaches accordingly.
In this way, regardless of whether you are searching for a full year course for your CLAT planning, a momentary brief training to catch up on your aptitudes, or pick online courses from home, you won't need to experience any inconvenience as NPLC has every one of the offices to set you up for your CLAT exam.
Address: A1/19, Lower Ground Floor, Safdarjung Enclave, New Delhi, Delhi 110029
CLAT Possible
The class is mainly dedicated to law aspirants and trains individuals who want to give CLAT exam. The name itself gives you the confidence of passing the exam.
The class really makes giving CLAT an easier job. It offers online classes and mock tests. With their experienced and educated teachers, you won't be facing any difficulty in passing the exam.
Their classroom classes are also amazing and help you understand each topic effectively.
Address: B-32, 1st floor, Kuthiala building, Inner circle, Connaught Place, New Delhi, Delhi 110001
What Is The Importance Of CLAT Coaching Center?
In this world, loaded with all sorts of competition, it is essential for any candidate to investigate every possibility while getting ready for an exam.
The anxiety is high to the point that occasionally an applicant can forget about how they should get prepared. In this way, to handle this pressure, a coaching class is the best alternative.
The training can help a competitor in the following ways:
A class gives a studious and a focused domain.
They have a legitimate course of events and a sorted out timetable according to the test. This encourages a student to work legitimately.
A student gets singular consideration this gives them more advantages as far as enhancing their certainty and comprehension.
They likewise get help from different experienced specialists.
Numerous sorts of test and talk classes are held in these classes which dependably keep the arrangement of students in a focused state.
With coaching class, it is easier to know the format of the exam.
How We Have Selected Best CLAT Coaching in Delhi
We have selected these coaching classes keeping in mind their success rate and the type of guidance that these coaching centers provide.
From the faculties to the ambiance we have kept in mind every factor that can affect your performance.
The fees of these colleges are also very affordable which makes the students from various backgrounds easily take admission in them.
Considering these factors these coaching classes are a must have in our list.
Conclusion
CLAT exam is given by individuals who aspire to become lawyers. The journey is not easy, and therefore you need coaching classes for guiding you.
They will teach you the accurate format and pattern of the exam. Coaching classes give you tips and tricks that no book can tell.
This helps in balancing your speed and accuracy during your exams. Competitive exams are difficult, and without coaching classes, it is difficult to pass with good result.
Some coaching classes also train you for on-field duty. Lawyers shape society, and it is very important that we understand the basics of it.
Therefore, students giving CLAT exam should join coaching classes.