Under this we have Covered:-
Top 10 Best CLAT Coaching in Delhi
CLAT Coaching in Delhi Fees
Lists of Best CLAT Coaching in Delhi NCR
CLAT exam is known as the Common Law Admission Test and is given by students who want to pursue law.
It is a centralized test and is given for entering into any one of the twenty-one national law universities in India.
It is mostly given after you finish high school(12th).
The type of question is mainly objective and includes subjects like Math's, English, G.K., current affairs, legal aptitude, legal awareness, and reasoning.
Students have to answer these questions and based on the marks they get; they will be allotted a college.
For all the law pursuing students, this exam is very significant.
The number of students enrolled in these law schools grows exponentially with each passing year, owing to their high success rate in the CLAT admission test.
Although there are a lot of institutions in Delhi offering this coaching where individuals register from all over, below are a few of the best coaching of Delhi.
These are the Best CLAT Coaching in Delhi
KNOWLEDGE NATION LAW CENTRE – Best CLAT coaching in INDIA
Knowledge Nation Law Centre situated in New Delhi is a Rank 1 coaching institute for CLAT, AILET, and DU.LLB has maintained a track record of a clean sweep in the domain of CLAT and DU.LLB
Knowledge Nation Law Centre has produced the highest number of selections in CLAT and DU.LLB in the last decade.
COURSE CURRICULUM OF KNOWLEDGE NATION LAW CENTRE
A team of Experts including civil and criminal lawyers is maintained by KNOLLEDGE NATION for content development that other institutes find difficult to maintain.
A very well organized and INDIA's famous worksheet prog. Of KNOWLEDGE NATION LAW CENTRE.
Periodic current affairs on Legal Affairs.
Data Interpretation based on Law entrance pattern
India's most famous books for CLAT & DU.LLB preparation.
Case studies on latest exam pattern.
Question bank of every topic.
MOCK TEST SERIES OF KNOWLEDGE NATION LAW CENTRE
Prepared by subject experts, one of the most famous CLAT test series is provided by this institute based on the latest exam pattern.
FACULTY / TEACHERS OF KNOWLEDGE NATION LAW CENTRE
This institute has a team of expert faculties of INDIA for law entrances, and they are paying a hefty amount of approx. 50 lakhs per annum to their faculties / Teachers. So, the teachers are incomparable.
HOSTEL AND PG FACILITY
This CLAT institute provides a hostel and PG facility near the institute for their students/parents traveling from outside Delhi.
CONTACT DETAILS OF KNOWLEDGE NATION LAW CENTRE
PHONE – 09999882757 / 9999882858 (CENTRALISED)
WEBSITE – www.knowledgenation.co.in
GOOGLE MAPS – Best CLAT coaching in Delhi
MAIL – [email protected]
CLAT Coaching in Delhi has played a significant role in the success of thousands of attorneys in our nation.
CLAT Possible Delhi
CLAT Possible is arguably the most reputable brand when it comes to CLAT courses in Delhi, offering a variety of coachings for LAW candidates. They have the best faculty, which consists of alumni from the famed Hindu College, who share all of their expertise with the academy's pupils. CLAT may have centers in Lucknow, Delhi, Patna, and Kolkata, among other locations, and has gained popularity among students studying for LAW examinations.
Features:
Classes, 188 Sessions, 376 Hours Twice a week on weekends, a one-year mentor grooming programme for rigorous preparation with one of the highest call conversion rates in the country.
Notes on Paper
Series of Tests
Program of Distance Learning
Doubt Meetings
Periodic Performance Evaluations
Address: B-32, 1st floor, Kuthiala building, Inner circle Connaught Place, New Delhi-110001
Contact: +91-7860497865, 011-23417735
Website: www.clatpossible.com
Juris Academy Delhi
Juris Academy is one of the most recognized CLAT coaching institutes in Delhi, and it certainly deserves to be such because its faculty includes some of the country's best gold medalist law professionals.
Every year, they hold frequent mock examinations to prepare candidates for the major CLAT exam.
Features:
The mock test series offered by Juris Academy enables students to study for admission tests in advance in a realistic setting, giving them a competitive advantage over other candidates.
Juris Academy's renown is founded on high-quality instruction, top-rated study materials, outstanding outcomes, and assimilation of new innovations in the field of law.
Juris Academy's faculty is comprised of notable law practitioners, university academics, corporate law officials, research experts, and academicians.
They are well-versed and competent in their respective industries.
Contact Details
Address 1: 64, 2nd Floor, Mall Road, Kingsway Camp, Opposite GTB Nagar Metro Gate No – 2, New Delhi-110009
Address 2: 29, 1st Floor, Mall Road, Kingsway Camp, Opposite GTB Nagar Metro Station Gate No-3
Contact: +91-8010905050, +91-8510905050
Website: www.jurisacademy.com
Success Mantra
Mrs. K Poonam, a Management Graduate from GIIB, Visakhapatnam, founded Success Mantra, which has now become synonymous with professionalism and competence in the field of Law Entrance Exam.
Success Mantra's teaching pedagogy is unique and has been regarded as the finest in the business. Over the last decade, they have consistently produced toppers and rankers, and they were named Best CLAT Coaching in 2017-18.
Success Mantra is happy to offer high-quality education at a reasonable cost. It includes a curriculum that is unique, as well as a team of experienced faculty that help students to improve how they think about and approach difficulties in their exams.
Success Mantra's course content is an exclusive creation of "Success Mantra Knowledge System," and students may rely on their study materials with confidence.
Features:
Printed Notes
Test Series
Distance Learning Program
Hostel
Doubt Sessions
Periodic Performance Tests
Online Lectures
Classrooms > 5
Counselling
Entrance Exam
E-learning Material
Library
Cafe
Question Banks
Contact Details
Corporate Office: 113, Ground Floor, Next to Oriental Bank of Commerce, Kingsway Camp, GTB Nagar Metro Gate No. 1, Delhi- 110009
Contact No. : +91-85 888 76 881
North Delhi (Mukherjee Nagar Center): 81, 2nd Floor, Mall Road, Kingsway Camp, GTB Nagar Metro Gate No. 1, North-West Delhi- 110009
Contact No. : +91-85 888 76 885, +91-9999 088 430
East Delhi (Laxmi Nagar Center): Ease Vidya, A 19, Ground Floor, Gali No. 3, Gurunanakpura, Laxmi Nagar, Delhi- 110092 Landmark: Syndicate Bank, Nirman Vihar Metro Station
Contact No. : + 91-96259 41 305, +91-9999 088 430
Website: www.successmantra.in
Delhi Institute of Law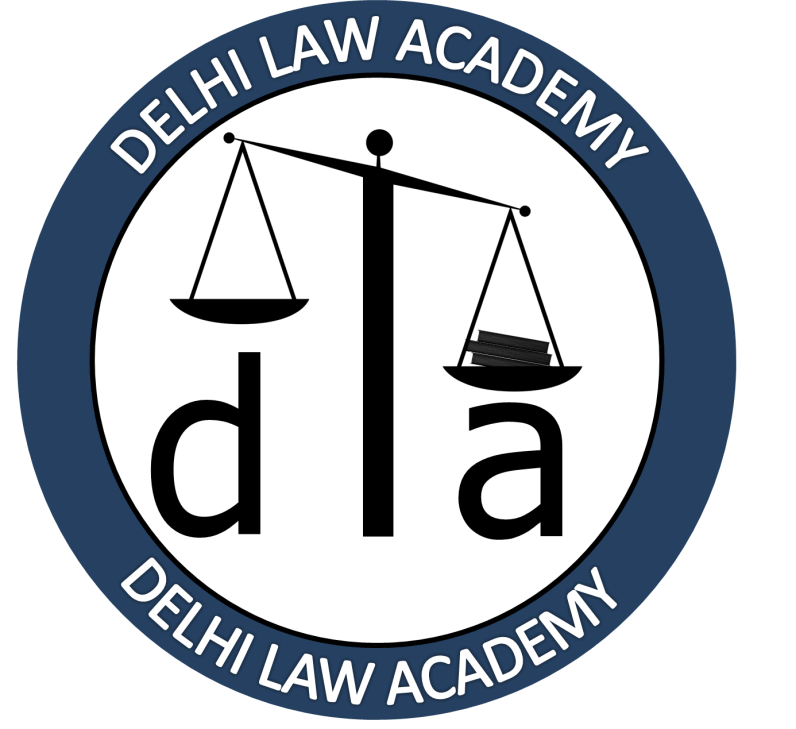 The Delhi Institute of Law takes great satisfaction in the fact that it not only prepares students with the syllabus but also offers numerous seminars and workshops to educate students on exam and test-taking procedures
. After completing each course, problem-solving sessions are held and practice tests are given at regular intervals to prepare students for the exam.
Address: 65, 1st Floor, Kingsway Camp, G.T.B Metro Station Gate – 1, Delhi – 110009
Contact: 011-27606084, +91-8527759401
Website: www.delhiinstituteoflaw.in
Pahuja Law Academy
Pahuja Law Academy is another well-known name among the finest CLAT coaching institutions in Delhi. They give expert professors in disciplines such as Civil Law, Criminal Law, Constitutional Law, and Commercial Law.
Every day, they distribute a series of questions to the students, which they complete at home and have checked by the staff the following day. This boosts students' efficiency while also preparing them to answer CLAT test questions.
Features:
Books on Every Subject
All Subjects' Bullet Notes
Comprehensive Case Law Repository - Landmark and Recent Judgments
Monthly Current Events Booklet
Offline Test Series for CLAT LLB Online Test Series (Lifetime Access)
Address: 212, D-1, 2nd Floor, Virat Bhawan, Mukherjee Nagar, New Delhi, Delhi 110009
Contact: 098215 93226
Website: www.pahujalawacademy.com
Manu Law Classes, Delhi
This CLAT institute in Delhi is proud to have prepared the next generation of judicial officials, attorneys, and bureaucrats in just a few years. The professors here are some of the greatest researchers in the area and are concerned with each student's growth.
Features:
Ideal for individuals who are currently in Class 12th or have recently graduated from Class 12th. 200+ hours of live advanced training / physical classroom lectures by teachers who are Ex Faculty DU, NLU Alumni.
English proficiency is required. Modules based on major case laws, world-renowned memoirs, editorials, and so on, prepared by an in-house permanent faculty with extensive expertise.
Online workshops led by the founders and retired judges/Ex ASGs to supplement and solidify your learnings.
Unrestricted viewing - Archive of live lectures
Material that has been well investigated in the areas of English, legal aptitude, general knowledge, logical thinking, and mathematics (Set of 17 books)
Material that has been well investigated in the areas of English, legal aptitude, general knowledge, logical thinking, and mathematics (Set of 15 ebooks - 5 exclusive subject-wise in new CLAT pattern)
Access to a cutting-edge LMS for online practise, performance tracking, updates, regular contact, and resolving questions within 24 hours.
Pay the difference in fees to upgrade to the Offline Classroom programme.
Address: 26/26, GF, Old Rajendra Nagar, New Delhi, Delhi 110060
Contact: 099714 44054
Website: www.lawentranceindia.com
Delhi Law Academy
The Delhi Legal Institution, hailed as India's top law academy by the best teachers, has produced the best CLAT entrance exam scores since 2011.
They provide the best available instructors for their students and also provide free text material for preparation. In terms of location, it is also the most easily accessible on the list.
Their academic faculty is comprised of individuals with extensive teaching and professional legal expertise.
The student-centered approach and real love for the study of law provide students with one-on-one access to some of the top legal brains available today.
Address: 1105, Sector 23A, Gurugram, Haryana 122017
Contact: +91-95827 14740
Website: www.delhilawacademy.com
AB Tutorials Bhatara Law Institute
AB Tutorials, which was founded in 1994, is the pioneer name in Delhi CLAT coaching. They have a 98 percent success rate for two-year program students and a little lower 95 percent success rate for one-year program students.
The fact that one out of every three students at this CLAT coaching academy in Delhi qualified for NLUs in the 2017 CLAT entrance test demonstrates the success of this CLAT coaching institute in Delhi.
Features:
Batch size Smaller
Live Lectures (online)
500 sectional tests
Lecture recording available month end
Doubt clearing sessions
Exhaustive study material
Past Year Papers
Exam Techniques
Post Result Counselling
Address: D-29, Lower Ground Floor, Hauz Khas, New Delhi – 110016
Contact: +91-8010381038
Website: www.abtutorials.com
Aim & Achieve
Aim & achieve is one of the leading institutes that provide fantastic study facilities such as nice study material for preparation. It has highly-trained and qualified teachers, as well as strong student-to-student interaction.
This institute provided many courses such as NDA, NA, CDS, AFCAT, CTET, CLAT, Insurance exam, Railway and Interview classes, and other government examinations. They have nice studios and a competitive environment.
Contact Details
Address: 171,1st Floor, Shiva Market, Pitampura, Delhi, 110034
Contact Number: 08826590321
Email ID: [email protected]
Website: www.aimnachieve.com
Career Launcher
The name given to the class very well suits the vibes of the class. Career Launcher is a good option to launch your law career.
They have a brilliant teaching staff that will make the students understand concepts and also solve doubts. Along with the teaching staff, the non-teaching staff is also very nice. This makes the atmosphere comfortable for the students.
With regular teaching, they also conduct regular tests. This will help students know their position in the exam and will give them scope for improvement.
The personal experiences of ex-students have been pretty good there.
Address: 12, 2nd Floor, KapilVihar, Above W Showroom, Infront of Pillar no 349, Near Kohat Enclave Metro Station, Pitampura, New Delhi, Delhi 110034
Tara Institute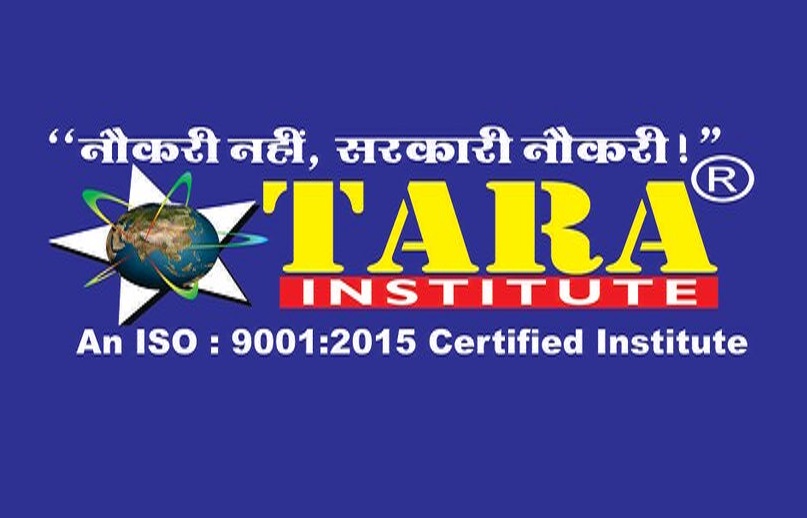 Reliable and proper help will be provided for the students preparing for CLAT in Tara Institute. They conduct regular classes in which they prepare students for the basis of the exam.
They will teach you all the subjects with proper notes and a structured way. The classes will have frequent discussions and debates so that students know the topics going around the world.
Also, Tara provides motivational sessions for students so that they don't stress out much. This helps students in focusing much better. Tara Institute is surely going to help you achieve your dream.
Address: H-7/260, Bhagwan Mahavir Marg, Sector 7H, Rohini, North West Delhi, Delhi, 110085
Arvindo Law Academy
This coaching center associates itself only with law exams. This helps students in determining focus. They are committed to their work and have given training to many students.
They believe that with the right exposure and the right opportunity, students can top any exam. They even believe in inculcating discipline and values along with studies.
The class was founded in 2005 with the help of legal professionals. This is why they exactly know how the law works- during exams and then on the field.
They give systematic and methodical training to students who aspire to become lawyers. They do not keep their batch size more than thirty, so each and every student can get proper attention.
The study material provided by them is been made by experienced faculty who have done immense research to make it. The directors who are in the field also interact with students, and this helps them to know things better.
They have parent-teacher meetings to track the progress of the student. They discuss the performance of the students every seven days. And the best part about enrolling in this coaching class is that they also have guest lectures.
They call lawyers from High Court and Supreme Court.
These lectures help students to analyze the actual world of law. The place is located in Pitampura and is the best for law aspirants.
Address: FD-4, 3rd Floor, Pitampura, Near Metro Station & Vishal Mega Mart, New Delhi, Delhi 110088
5 Things to consider before selecting CLAT Coaching in Delhi
For any outstation student, this is the most important question to ask. Delhi is a city brimming with chances and resources, and it is home to some of the greatest CLAT trainers. Law coaching in Delhi provides the appropriate environment and assistance, as evidenced by their success rates.
A considerable proportion of students find it difficult to pass the CLAT without any assistance. National Law Institutes (NLUs) do not offer students an appropriate curriculum and syllabus, making it impossible to evaluate their progress and complete the program. Choosing CLAT Coaching in Delhi is influenced by a variety of things.
These are some considerations to ponder when selecting CLAT coaching courses in Delhi:
Make a list of institutes that meet your requirements.
If you need extra help working on your weaker limb, look for a specialised institute.
Examine the coaching's track record, alumni, and reputation.
Do not simply enrol. First, check out some demo classes to see if you can grasp them.
Try to gather some information from students who are already enrolled there.
If you can get your hands on it, go over the study material once.
Choose a coaching programme that provides a positive and stimulating environment.
Another thing to think about is infrastructure.
Several coachings provide a variety of seminars and webinars. Choose an institute that offers all of these amenities.
Another factor to consider when selecting law coaching in Delhi is the teacher-student ratio.
5 Quick tips to prepare for CLAT Exam
Improve Reading skills - Accuracy and Speed
CLAT will include between 28 and 30 sections. Candidates must be extraordinarily proficient readers in order to read all sections and answer the underlying questions.
The ability to read and grasp passages rapidly will put CLAT applicants ahead of all other candidates. The candidate's reading speed will also affect his or her ability to complete the exam paper in two hours.
As a result, applicants should make it a habit to read complicated passages, particularly those from legal publications while studying for the exam.
Read Newspaper Articles and Current Affairs
One of the most crucial sources of CLAT preparation is newspapers. The Hindu and The Indian Express are the most popular publications for CLAT preparation. Reading newspapers will benefit candidates in a variety of ways, including:
Improving Grammar and Vocabulary in English
Enhancing reading abilities
Preparing for current events and legal aptitude
Consistency is Key
The secret to success in CLAT is consistency. It not only aids in finishing the CLAT curriculum on time, but it also provides impetus to the preparation. As a result, applicants should create a study schedule and daily routine for CLAT preparation and stick to it.
Solve CLAT Sample Papers and Mocks
Without sample papers, CLAT preparation will be insufficient. Candidates will become more familiar with the test by practicing with CLAT sample papers and previous year examinations. Candidates will be able to learn about the complexity of the test as well as the kind of questions that will be asked in the examination.
Candidates are urged to tackle the CLAT sample papers in exam-like conditions. It is essential to keep a watch while completing the CLAT sample papers to guarantee that the test is completed on time.
After completing the CLAT question papers, applicants should devote sufficient time to analysing the results. This activity will assist applicants in identifying their own strengths and limitations.
Stay Healthy and Fit
Candidates preparing for CLAT should maintain good health. They should consume a healthy diet and exercise regularly to stay in shape. Candidates who are physically and mentally healthy will be able to prepare properly and constantly till the exam time.
Average fees of CLAT Coaching Institute in Delhi
The usual fee for a one-year program at the finest CLAT coaching institutions in Delhi is between 70,000 and 90,000 rupees.
All of these schools provide the greatest teaching at a reasonable and cheap price.
What Is The Importance Of CLAT Coaching Center?
In this world, loaded with all sorts of competition, it is essential for any candidate to investigate every possibility while getting ready for an exam.
The anxiety is high to the point that occasionally an applicant can forget about how they should get prepared. In this way, to handle this pressure, a coaching class is the best alternative.
The training can help a competitor in the following ways:
A class gives a studious and a focused domain.
They have a legitimate course of events and a sorted-out timetable according to the test. This encourages a student to work legitimately.
A student gets singular consideration this gives them more advantages as far as enhancing their certainty and comprehension.
They likewise get help from different experienced specialists.
Numerous sorts of test and talk classes are held in these classes which dependably keep the arrangement of students in a focused state.
With coaching class, it is easier to know the format of the exam.
How We Have Selected Best CLAT Coaching in Delhi
We have selected these coaching classes keeping in mind their success rate and the type of guidance that these coaching centers provide.
From the faculties to the ambiance, we have kept in mind every factor that can affect your performance.
The fees of these colleges are also very affordable which makes the students from various backgrounds easily take admission in them.
Considering these factors these coaching classes are a must-have on our list.
Conclusion
CLAT exam is given by individuals who aspire to become lawyers. The journey is not easy, and therefore you need coaching classes for guiding you.
They will teach you the accurate format and pattern of the exam. Coaching classes give you tips and tricks that no book can tell.
This helps in balancing your speed and accuracy during your exams. Competitive exams are difficult, and without coaching classes, it is difficult to pass with good results.
Some coaching classes also train you for on-field duty. Lawyers shape society, and it is very important that we understand the basics of it.
Therefore, students giving CLAT exam should join coaching classes.