Teachers who wish to become teachers in India take the Central Teaching Eligibility Test (CTET), regardless of whether they intend to teach in a government school, a private school, an independent school, or an aided school. The CTET Exam was first administered in 2011.
There are six CTET exams, each spanning six months, between September and February. CTET coaching courses are held all over India. A candidate who passes the CTET exam is eligible to teach at any CBSE school.
These are The Best CTET Online Coaching
Read on to learn more about the best CTET schools in India based on student ratings, institute facility, CTET trainer, and success rate. These schools assist students in setting up according to the test mode and allowing them to practice as much as possible.
Career Launcher, Noida.
Career Launcher Noida is a top coaching institute in NCR and a popular choice for CAT, XAT, NMAT, SNAP, CMAT, GMAT, CLAT-LAW, IPM(IIMs), CUCET, BBA, HM, Mass Communication, and Career Counseling.
Ramanuj Mishra (IIT Kharagpur) is the center's director. He is a recognized career counselor and CAT/CLAT/ IPM mentor with over ten years of expertise in the exam prep and job counseling sector.
Their courses are designed to make learning easier. They use a conceptual approach to learning, and one-on-one doubt clearing and mock analysis sessions help them achieve the level of excellence that their results demonstrate.
The All India Mock Test Series is a unique component of all programs in which students' performance is benchmarked against pan-India test-takers in order to acquire a thorough idea of the student's performance.
Mock analysis sessions (one-on-one) are held on a regular basis to help pupils realize their flaws and implement sensible tactics to overcome them. Mentors not only focus on increasing students' exam results, but also on assisting students in selecting the best career route and institution for their profile.
Features:
150 hours of live interactive classes
10 mocks based on the actual exam pattern
One-on-One Mentoring Sessions with Experts
2500+ Practice Questions
Topic Tests included
Access to the daily newsletter
https://www.careerlauncher.com/noida-sector-62/
0120 431 5941
C-31, Basement Sec-2, Sector 15 Metro station, Noida, Uttar Pradesh 201301
ClearExam- CTET Coaching
ClearExam is the result oriented Top Rated CTET Coaching Institute in Delhi. They provide coaching in Offline as well as Online mode. If you are preparing to become a teacher then ClearExam (Previously known as Success Mantra Foundation) is the best choice to crack CTET in 1st attempt.
Child Development Pedagogy is the main pillar of the Central Teacher Eligibility Test Exam and ClearExam has the best faculty members to teach child development pedagogy along with other subjects. At ClearExam, our focus is to help students become successful teachers.
Clearing CTET is the first and the very important step in your teaching career hence we encourage our students to secure 100+ marks. Higher CTET scores help students in getting better chances in the final merit list of DSSSB/KVS exams.
Join ClearExam to Score Higher and To make a Better Future for yourself and Others.
Contact Details:
Phone No: 93-949494-38
Website: https://successmantra.com/ctet-coaching-delhi/
Email: [email protected]Address: 8, 3rd Floor, New Rajdhani Enclave, Vikas Marg, above Bank of Baroda, 110092
Landmark: In front of Preet Vihar Metro station Gate no. 3
Xcel Academy Chennai
Xcel Academy, Bakthavatchalapuram, Chennai, offers coaching for CTET, NTSE, JEE Advanced, CAT, XAT, NDA, SSC CGL, LIC AAO, SBI PO, AIIMS, JEE Main, BITSAT, KVPY, SNAP, IBPS Clerk, IBPS PO, IBPS RRB, Indian Air Force Recruitment.
Xcel Academy is best recognized for its NTSE Coaching and is ranked second in Chennai for CTET Coaching.
Contact Details
044 – 64187878, +91 9840157055.
No. 31/1, First Floor, Near Meenakshi Theatre, OCF Main Road, Avadi, Chennai, Tamil Nadu.
Career Launcher, Bangalore.
Career Launcher (a division of CL Educate Ltd) focuses on a wide range of learners of all ages. Career Launcher has been focusing on influencing the lives and careers of students for the past 25 years, thanks to a team of highly skilled professionals, including IIT-IIM alumni, with a passion for quality education.
Career Launcher's mission is to "help individuals to achieve their potential and make their career ambitions a reality." This is their primary idea, which is firmly rooted in their concentration on academic quality, technical innovation, and subject competence since their founding.
Features:
Classes that are live and interactive
Saving Time Peer Learning Full-Length
Mock Tests
in-Depth Performance Analysis
Mentoring at the University
Contact Details
080 – 41505590
Building No.4/3/1, & 3/2, 3rd Floor, Shubha Shree Mahendra Tower, 11th Main, Jayanagar 3rd Block, Bangalore, Karnataka – 560011.
Clear Exam
Success Mantra trains you to use a compass to assist you to get to your target. Most other coaching institutes lack this compass. The professors and administration work hard to establish a welcoming atmosphere for all students.
They use cutting-edge technology, such as wall-mounted projectors and films, to make courses more dynamic and fruitful. All of the classrooms are completely air-conditioned.
The student-teacher ratio in all of their batches is kept to a minimum, ensuring that each student receives customized attention. The classes are arranged ahead of time, and the faculty follows the schedule.
Features:
LIVE Lectures from the Best Faculties
Access to E – Books & Free Resources
All India Test Series
Easevidya Mobile Application
Best Success Rate across Industry
Contact Details
Email: [email protected]
Phone: 9394949438
Address: 8, 3rd Floor, New Rajdhani Enclave, Vikas Marg, above Bank of Baroda, 110092
Landmark: In front of Preet Vihar Metro station Gate no. 3
Tara Institute, Delhi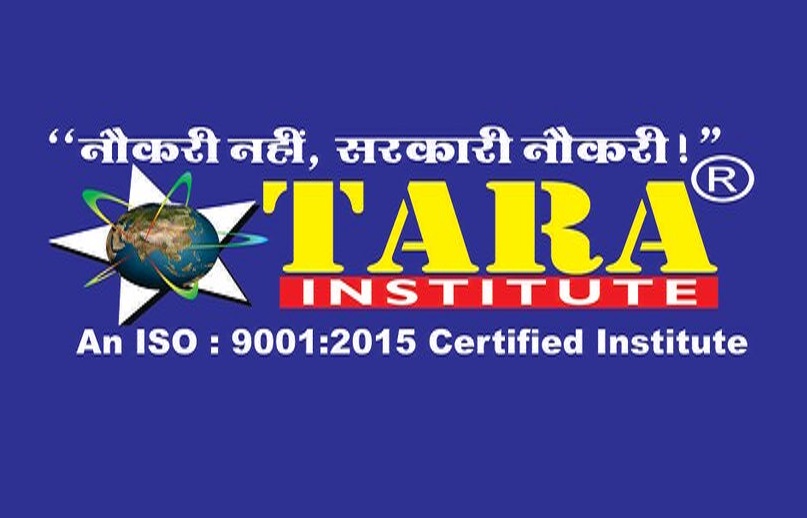 Tara Institute is a well-known institution that has been providing high-quality career coaching guidance and Test Preparation Coaching Classes to candidates pursuing various professional courses relevant to Entrance Examinations & Government employment since 2007.
Tara Institute has become a synonym for success in the preparation of General Competitions such as Banking Exams, SSC Exams, Railway Exams, Defence Exams such as NDA, CDS, CTET, AFCAT, Air Force & Navy as well as Law Entrance AS CLAT, DU LLB ENTRANCE Exams & Civil Services Examination Preparation Coaching Institute in Delhi, With classroom programs Classes, study material, online test series, and so on.
Features:
Tara Institute holds regular tests, quizzes, and group discussions, which are critical for students' overall development.
Tara Institute maintains its finest quality and standard of teaching throughout the academic session, becoming the leader among other institutions in the current environment.
They offer students a world-class learning experience centered on preparing them for a successful profession through various learning approaches, examples, and facts.
Contact Details
011 – 64644951, +91 9311668899.
Khanpur Centre: F-34, 1st Floor, Near PNB, Devli More, Khanpur, New Delhi – 110062.
Elite IIT Academy, Bangalore

Elite IIT was founded in the last decade with the sole intention of delivering a good education to all worthy candidates. Elite IIT began with just one room and 12 students. Today, as a result of their tenacity and determination.
Elite IIT is led by a group of individuals with extensive and diverse educational experience. They typically provide effective and high-quality education at the most reasonable cost.
Elite IIT believes in encouraging excellent practices in education and is a firm believer in the phrase "There is no substitute for a hard effort."
Features:
Schedule that works for you
Get your doubts clarified
Interact with your teacher
Vital tests and exams
Contact Details
080 48101106
No. 63, Durga Arcade, 1st Floor, 41st Cross, Jayanagar 8th Block, Bangalore – 560082.
Guru Academy, Hyderabad
Guru Academy, Hyderabad, Kachiguda offers CTET, CA CPT, CA IPCC, and CA Final Coaching in Hyderabad and across two centers in India. It is also present in Ghaziabad and Tirunelveli.
Guru Academy is widely recognized for its CA CPT Coaching and is ranked seventh in CA CPT Coachings in Hyderabad.
Contact Details
040 33695949
Flat No. 203, Barkatpura, Legend Building, Kachiguda, Hyderabad – 500027.
Brilliant Tutors Academy, Mumbai.

Brilliant Tutors Academy first opened its doors in 1994. Since then, they have been market leaders. Their tuition bureau's goal was to address the demands of students who wanted to excel academically by employing a qualified private tutor.
They have not looked back since and have continued to flourish, expanding our tutoring services throughout the cities of Mumbai, Navi Mumbai, Thane, Pune, and Bangalore.
They are the leading tutor bureau, meeting the needs of both students and tutors, and will continue to do so in the coming years!
Features:
1-to-1 learning – See and speak to your tutor live through your webcam.
Whiteboard – Use the intuitive whiteboard to work together by writing, typing, or drawing diagrams.
Shared documents – Share past papers, essays, or documents with your tutor.
Screen sharing – Share your screen with your tutor and show them your work in real-time.
Contact Details
020 – 26108293
G-10, Hi-Life Mall, P.M. Road, Santacruz (West), Mumbai, Maharashtra.
Career Makers Academy, Mumbai.
To raise knowledge about numerous competitive tests in Maharashtra and around India, as well as to guide undergraduate college students.
This is because there is a dearth of information about these tests at the undergraduate level, which unnecessarily delays their success in these exams.
They also offer instruction ranging from the Foundation level to the interview. Finally, they promote interactions between freshmen and successful candidates via formal and informal means.
Features:
Members of Syllabus Committees at the State and District Levels Paper Setters for Scholarship Exams
Personality Development Coach and Motivational Speaker
3000 Career Guidance Seminars were held.
Contact Details
+91 9222755290
Garjato Marathi, Ashirwad Building, Near Rail Nagar, Vazira Naka, Borivali (W), Mumbai, Maharashtra.
Statesman Academy, Chandigarh.
STATESMAN ACADEMY is the pinnacle of instructional services and is consistently recognized among India's best. Since its inception in 2007, it has evolved into a true manifestation of excellence with a passion for providing excellent quality education.
STATESMAN ACADEMY is revolutionizing classroom tutoring with a devoted team of specialists and famous Academicians, striving to deliver the best with unique teaching techniques and painstakingly planned study modules.
Efforts are being made to meet the aspirants' goals with valued efforts in the period allotted.
Statesman Academy is dedicated to a vision of excellent education that includes the following core areas of expertise: CSIR-NET, NTA/UGC-NET, GATE, IIT JAM, and others.
They intend to fulfill students' educational objectives in the aforementioned areas by utilizing the greatest available professors and other resources.
Features:
450 + HOURS actual classroom lectures by best UGC Trainers and Junior Research Fellowship (JRF) holders.
Practice to Achieve Perfection – 150 + topic-wise Tests with detailed individualized feedback.
One on One monitoring session to clear doubts.
7000+ practice questions with detailed explanations.
25 All India Tests.
Contact Details
+91 9780040991
SCO 54-55, Second Floor, Sector 34-A, Chandigarh.
Conclusion
The Central Board of Secondary Education (CBSE) administers the CTET Exam to select qualified applicants for teaching positions in Grades 1-8. CTET is an abbreviation for Central Teacher Eligibility Test (CTET), which is a national-level test.
Paper I is for candidates who want to teach grades 1–5, whereas Paper II is for candidates who want to teach grades 6–8. There has been no formal statement regarding the exam dates or the openings that the exam will fill.
Candidates are chosen based on their performance in the written exam, and after passing CTET, they can apply to schools for related teacher positions and be hired.