All AFCAT aspirants who have given their all and are awaiting their SSB from the AFCAT exam should begin preparing for their SSB as soon as the exam results are released.
Following that will be the date and centre selection, which will be based on the candidate's preferences. Furthermore, it is not always possible to prepare for the exam and SSB since the candidate is either new or preoccupied with his studies or employment.
These are the Best AFCAT Online Coaching
There are various excellent coaching academies that provide excellent written and SSB coaching to AFCAT candidates, guiding them to excel in exams and propelling their performance in SSB.
Tara Institute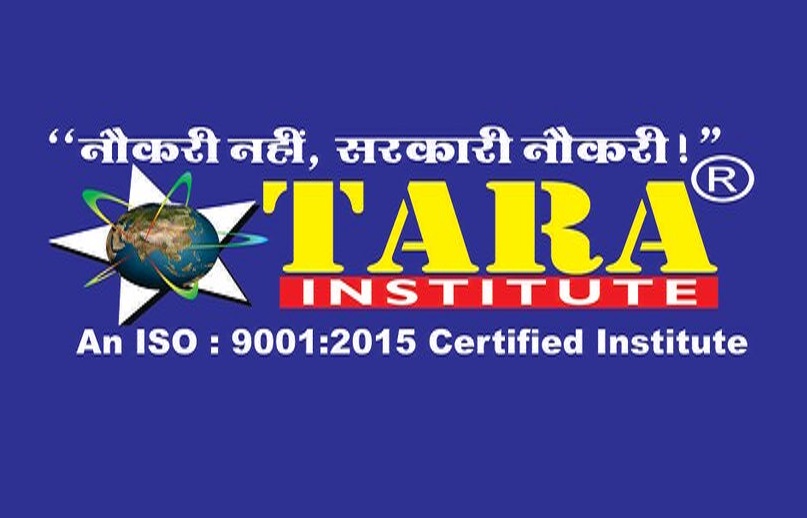 Tara Institute, Delhi, Khanpur offers coaching for SBI PO, CDS, SSC CGL, CLAT, Bank Clerk, Bank PO, NDA, AILET, IBPS PO, IBPS Clerk, IBPS RRB, and Indian Air Force Recruitment in Delhi and at four other locations across India.
Features:
Tara Institute offers the best study materials, as well as online and offline test series, as well as Test Questions Paper.
Join Tara Institutes to find the best AFCAT crash course as well as a regular full course.
Contact Details
Email: [email protected]
Website: https://tarainstitute.com/
Study Campus
Study Campus is the leading institute in Mumbai for Government exam coaching programmed. It is the primary place sought after by aspirants seeking entry into the competitive government sector.
It was founded by the Director, Mr Mahmood Hasan, with the goal of creating competent working professionals who wish to serve the Indian Nation to the best of their skills.
Features:
Facilities of Study Campus Online Classes
Study Campus's sole goal is to train its students in the greatest way possible so that they can land their ideal job as soon as feasible!
Comprehensive video courses:
Their highly experienced and certified faculty members record their lectures in short, entertaining videos, which aids students in learning and understanding each of the topics that will be covered in the respective examinations. You can watch videos on any device, including tablets, phones, and laptops.
Their videos are updated on a regular basis, and you can also download video lectures to watch them offline. You can begin the learning process at any moment, from the comfort of your own home.
UPSC, MPSC, NDA, CDS, INET, AFCAT, SSR, AA, IMU CET, SSC CGL, CLAT, CTET, Merchant Navy, Banking, Railways, B.Ed. Entrance, MC BBA Entrance, and Other Government Exams
Entrance exams Interactive live courses If you want to communicate with your lecturers throughout the lectures, much like in the offline classroom sessions, you may do so through the interactive live classes of Stu.
You can communicate with your teachers online and get clarification right away!
Doubt clearing sessions
In addition to the offline classes, they hold separate live doubt clearing sessions for the students. Different time has been provided for sessions where the students' doubts are addressed so that they do not encounter any difficulties during their preparation.
They have done everything possible to guarantee that the aspirants have a positive learning experience.
Innumerable quizzes and mock tests
Based on the most recent exam pattern, they have created over 50,000 quizzes and practice exams for competitive examinations.
Their skilled faculty members have prepared a number of mock tests for pupils so that they can gain real-world experience with national-level examinations. The practice tests will aid in exam preparation.
These tests are performed on a variety of devices. The full-length sample tests are also accompanied by thorough solutions. The analysis of the mock examinations will assist you in identifying your strong and weak points.
Expert guidance
They have a team of qualified teachers at all times to help their students. You can approach any of their members on their web platform if you have any questions regarding any subject. Your doubts will be dispelled quickly.
Detailed study material
Their students are constantly given extensive study resources that serve as excellent content in their preparation.
Several questions and materials can be found You can also look at past years' question papers to get a sense of the exam pattern and the types of questions that will be asked.
Contact Details
Baalnoi Academy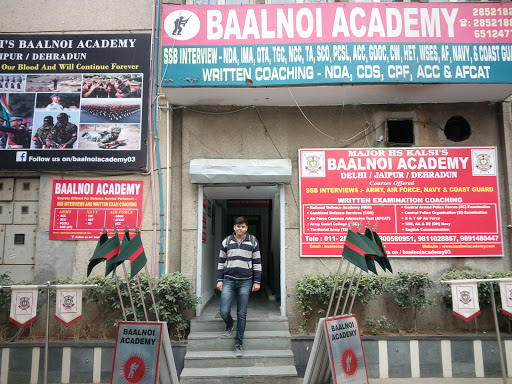 Major Hardeep Singh Kalsi is a 2nd Generation Army Officer. His father, Late Wg Cdr Harjendra Singh Kalsi, served in the Indian Air Force from 1950 to 1980 and was awarded the VSM during the 1965 Indo-Pak war.
Baalnoi Academy was founded in 1997 with the goal of modernizing and transforming defense education. Over the past 23 years, they have risen from pillar to post, contributing over 16,000 officers to the Indian Defence Forces, with Baalnoi students serving in every arm and service of their Defense Forces.
They make certain that their pupils appreciate their coaching from candidate to GC level and that they celebrate their success.
They have always worked hard to prepare their kids academically, medically, and mentally. Even in the midst of the Covid-19 pandemic, Baalnoi Academy remains driven by the ethos.
Features:
Every month, on the first and sixteenth of the month, a new batch begins.
An online course that lasts 45 days.
Classes are held from 1500 to 1945 hours, six days a week.
They offer E-notes and question banks for all subjects.
They also hold live online tests and mock test series for each subject.
Contact Details
Contact: 08126466285
https://baalnoiacademy.com/index.php
The Cavalier
THE CAVALIER is India's most prestigious Defense Career Training Academy. THE CAVALIER is regarded as the premier Defense Coaching Institute due to the regular success of candidates who have received SSB Interview coaching/NDA coaching/CDS coaching from THE CAVALIER.
SSB Coaching Classes at THE CAVALIER are led by a team of skilled trainers who have served as assessors at various Army/Navy/Airforce SSB centers.
Features
Printed Notes
Test Series
Hostel
Doubt Sessions
Periodic Performance Tests
Online Lectures
Classrooms > 5
Counselling
E-learning Material
Question Banks
EMAIL ID: [email protected], [email protected]
MOB: 8826627178, 011 – 47081169
S S Mentors
The Services Selection Board (SSB) is an organization that analyses potential candidates for becoming leaders in the Indian Armed Forces.
The idea of having a Services Selection Board arose in order to pick potential future leaders. The Service Selection Board evaluates a candidate's suitability for the position of an officer using a scientifically devised system that includes three assessment techniques: the interview technique, group testing technique, and psychological technique.
These strategies are designed to gather as much information as possible about the candidate's leadership potential.
Candidates and job descriptions behave differently in many ways, and an organization's efficiency is dependent on the proper exploitation of human resources, which can only be achieved if the job description and the candidate's potential match.
The individual's usefulness to the organization will also be influenced by his trainability, potential, and consistency in job performance. Taking this into consideration, and in order to find answers to such concerns, the appropriate selection technique is essential to tap a candidate's potential.
Features:
Familiarity with Process
Understanding the process is critical for achieving better results. Once you understand the process, it will assist you to manage your mind and physical energy, allowing you to perform at a higher level.
Candidates are exposed to SSB-like environments and practice sessions during SSB training sessions to become familiar with the technique.
Overcome fear of the unknown
Candidates begin to feel the pulse of the process as their familiarity with it grows, which gradually improves comprehension and a better knowledge of testing methods.
Exposure to Actual SSB Like Environment
Candidates are put through a simulated SSB-like atmosphere at SSMENTORS, where they will undergo real-time psychological testing, outdoor GTO assignments, and mock interviews.
It assists applicants in acquiring confidence and utilizing functions in the most effective manner to display officer-like attributes.
Self – Introspection
Candidates must engage in self-introspection in order to recognize their own strengths and flaws.
The exercise of identifying strengths and weaknesses advances them to the next stage, namely, setting short-term goals to refine recognized weak areas.
E-mail
Mail: [email protected]
Contact
Mobile: +919910397817
Mobile: +918287076033
Phone: 0124-4145127
Olive Greens Institute
Olive Green is a multidisciplinary Institute dedicated to increasing individual and organizational capacity for HR growth via a scientific process of intellectual, emotional, and social skill enhancement.
Personality and aptitude testing, leadership and team building, and soft skills development are all part of their operations. They offer preparation for tests like the SSB, NDA, and AFCAT.
For your SSB Coaching, Olive Greens Institute Chandigarh has the top instructors. After expert instruction at their academy, over 6000 individuals have joined the Armed Forces.
Their faculty are former SSB GTOs, and their wealth of expertise is what distinguishes Olive Greens as the Best SSB Coaching Institute.
Features:
Olive Greens is a well-equipped dormitory for out-of-town candidates. All precautions have been taken to ensure decent bedding and accommodation.
Women candidates can stay in a separate hostel.
As an officer in the Indian Air Force, you are well-equipped to strategize via good planning and organizing, to make the most use of the resources at your disposal, and to always lead by personal example.
https://www.olivegreens.co.in/
Directors: +91-991-589-8344
The Lakshya Academy
Colonel Yudhvir Singh, an infantry officer from the Brigade of the Guards, served in the army for 27 years, serving in several operating regions such as Siachen Glacier, Kashmir Valley, and the Line of Control. He has extensive expertise in evaluating candidates for the SSB and teaching assessors.
He has extensive expertise in the SSBs of Bangalore, Bhopal, and Allahabad. He was assigned as Senior GTO in Bhopal and was key in the formation of a new selection board, where he planned and designed new hurdles and testing methods for candidate evaluation.
During his extensive association with human resources, he created a new paradigm of teaching youngsters for personality development so that deserving applicants had a higher opportunity of joining the defense forces as officers.
The Lakshya Academy, Delhi, Palam Colony, offers NDA, Indian Air Force Recruitment, CDS, and SSB Coaching in Delhi. The Lakshya Academy is most renowned for its NDA Coaching, and it currently ranks #7 in NDA Coaching.
Features:
Special Doubts sessions are available for those who are struggling.
AFCAT students will receive complete study materials.
Each subject has a highly experienced, dedicated, and permanent faculty (Afcat Coaching in Delhi)
Maximum class size is 30 students, with individual attention given to each student.
AFCAT + SSB interview in one package.
Series of Special Tests
There are six-month (Elementary Course) and one-year (Foundation) courses available.
Classes in Spoken English and Personal Development
Contact Details
https://www.lakshyaacademy.co.in/
Email: [email protected]
Phone:9354048476, 9313223768, 7827363838
Anupam Defence Academy

Anupam Defence Academy was founded in 1984 by Retd Col. O.P. Bahukhandi and sponsored by Retd Col. P.S Pathak with the only goal of cultivating talents aspiring to become armed force officers. It is one of North India's oldest academies.
Their motivation for creating this academy was to provide high-quality training for NDA/CDS and other defense tests to all those from urban, rural, or underprivileged areas of India.
They not only train students for NDA/CDS tests, but also provide them with a comprehensive education that enables them to live a successful personal, social, and professional life while keeping nationalism alive in their souls.
Following extensive and comprehensive investigation by their experts, they determined that the defense services require the highest degree of analytical skills, and the exams are conducted accordingly.
As a result, they bring out the genius within each student through thorough psychometric analysis and establish a learning environment in which their analytical talents are enhanced.
Features:
Custom Made Training Material
They think that every brain processes differently and, as a result, offers customized curricula for each pupil. They have different training courses for different types of entrance exams.
Their Success Speaks
They take delight in their pupils' achievement and let their numbers speak for themselves. So far, they have over 400 successful candidates who are now donning uniforms through the NDA, CDS, AFCAT, and other programs.
Holistic Course Curriculum
Our course curriculum is intended to have a broad impact on the candidate's personality. The holistic approach assists the candidate in overcoming obstacles at various phases of the selection process.
http://anupamdefenceacademy.in/
Call them: 7275016566
Col. Khandekar's Eagle Academy
Col Prakash Khandekar graduated from Mount St Mary's School in New Delhi in 1971 and entered the 46th Course NDA as an Army Cadet in June 1971. After receiving a BSc degree from JNU, he graduated as Cadet Sergeant Major (CSM) of LIMA Squadron in 1974.
It is critical to choose the right training academy because it can mean the difference between selection and rejection at the SSB.
So, you should ask friends and ex-students, meet the individuals who will be training you, conduct a complete background check, obtain proper feedback, and finally join the best Academy.
Contact Details
https://www.eagleacademypune.in/
Phone: 080 4804 7698
Lt. Col. Deol's Minerva Academy
Since its inception in 1955, the Minerva Academy has established an unparalleled and unrivaled track record of accomplishment in the field of coaching for Service Selection Board interviews, with over 35000 successes and over 1000 top positions in the Indian Armed Forces to its credit.
Features:-
Minerva Academy is India's oldest and largest military training institute. Minerva Academy, founded in 1955 by Lt. Col Deol has over 60 years of experience effectively preparing applicants for commissioning into the armed forces.
Minerva Academy educated every fourth officer in the Indian Armed Forces.
Infrastructure: The Minerva Academy campus is unrivaled in terms of infrastructure, spanning 10 acres in a beautiful green, pollution-free, SSB-like atmosphere, complete with an on-campus hostel and mess.
Their written coaching classrooms are air-conditioned and well backed by current Audio Visual technological aids and 24-hour power backup.
Faculty: For AFCAT writing coaching, the highly qualified, experienced, and up-to-date faculty gives students the necessary support to achieve the highest possible results in the exam. Students are tutored by full-time faculty members, not part-time lecturers who work on a per-class basis, as is common in many other institutes.
Fully equipped library: Only Minerva Academy has a fully equipped library with 1000+ relevant and vital books pertinent to the test syllabus and competitive exam preparation. Students can use these books for self-study, revision, and practice, among other things.
Study Room/ Reading Room: On campus study/reading rooms are offered to give students a quiet and calm setting that is ideal for self-study and preparation. These rooms are open daily till late at night.
Motivational lectures and movies: Minerva Academy specialize in inspiring young people to serve their great country. Students communicate with candidates from all across the country who are all striving toward the same goal. Motivational talks and films are shown to students, who are inspired to do something for the country and become better people.
Discipline & Time Management
Minerva Academy is a Defense prep school with severe standards that all pupils must follow. All students are expected to obey Minerva Academy's Honor Code and Discipline Code of Conduct, or they will be expelled without a refund.
The academy's principles instill healthy ideals and discipline in the students. Students also learn the value and relevance of time management. Sundays and other holidays are not followed in order to maintain continuity and allow pupils to concentrate on the approaching exam without interruptions.
Physical Fitness
Only Minerva Academy provides a fully equipped football field, basketball court, volleyball court, cricket field, and badminton court, as well as a dedicated Obstacle course and vast open grounds to encourage physical fitness among candidates, as endurance and stamina are required for SSB, the next step after the exam.
Exam-specific coaching: Because exam patterns differ for each examination, Minerva Academy provides exam-specific tutoring for NDA, CDS, AFCAT, and other competitive exams.
Contact Details
E-mails: [email protected]
Website: www.minervaacademy.com and www.minervaacademy.in
Benefits of taking the AFCAT Online Coaching
Effective Time Management
AFCAT Online coaching includes superior time management techniques. The methodically designed study resources are packaged in such a way that you may use everything on a single platform, saving you a significant amount of time.
Improves your Score
Taking the online AFCAT course will improve your overall score because it will expose you to a variety of practice problems and mock examinations. The practice tests and PDFs will provide you with enough information to attempt all types of questions with ease and confidence.
Retention of Concepts
The AFCAT online course provides the best study tools for describing concepts in such a way that the contents are recalled for a long time while also providing clarity on every aspect.
The teaching methods used in the AFCAT Online course will result in thorough comprehension of the ideas.
Why choose AFCAT Online Coaching
The most recent AFCAT syllabus is being used.
Strictly follows the AFCAT test's new exam pattern.
After each mock test, it assists with the overall analysis report of your performance.
Improves your speed and accuracy when answering various types of questions.
Improves your understanding of a range of concepts.
Conclusion
The AFCAT online coaching classes are now in high demand. Nonetheless, interest in joining the Air Force is skyrocketing. In recent years, there has been significant growth in the number of people who are committed to serving their country. As a result, candidates are now registering for the AFCAT exam.
The Indian Air Force holds a national-level examination twice a year. AFCAT is open to both male and female candidates. Candidates may struggle to pass the exam if they do not prepare properly.
Furthermore, with the present pandemic situation in mind, candidates are opting for AFCAT online instruction. These online tutoring institutes are very popular.