If you are searching for the best NDA coaching in Delhi then you are at the right place friends. Here you can find top NDA coaching in Delhi.
NDA is an exam conducted by the national defense academy from time to time. Every year NDA exam is cleared by thousands of aspirants. where cadets of the three services, the Army, the Navy, and the Air Force train together before they go on to pre-commissioning training in their respective service academies.
The NDA is located at Khadakwasla near Pune, Maharashtra. It is the first tri-service academy in the world.
If you want to pass the NDA exam, there is no doubt you have to prepare and study hard to crack it. You will get placed in government departments with a handsome salary.
The next question arises, how to prepare for an exam like NDA? which is considered one of the finest exams in India.
NDA exam preparation depends upon various factors like your base, your overall skill, your hard work, and how you approach it.
You can do self-study or you can take coaching to crack the NDA exam. You will agree with me when I say, by doing self-study it is very hard to crack the NDA exam.
Coaching guides you in a professional way to pass the NDA exam.
And then the valid question arises, which is the best NDA coaching in Delhi?
And the answer is, there are hundreds of coaching institutes for NDA exam preparation in Delhi NCR areas.
Our team has selected the top 10 best NDA coaching in Delhi with contact details.
Before choosing to coach for NDA exam preparation you have to consider various points.
Three Things to Consider Before Selecting NDA Coaching in Delhi
1.Experience Teacher: –
experience is the first thing you have to look out for while choosing NDA coaching. Choose the old coaching or coaching which has experienced teachers.
2.Track record of The NDA Coaching: –
after experience passing a track record is another thing you must look out for.
Before making the final decision to take coaching for NDA exam preparation, analyze the passing record of the previous year.
3.Feedback: –
you can take feedback from former students who have taken coaching.
Feedback is very important.
Also Read:-
 Is it necessary to take coaching to crack NDA exam?
There may be a question in your mind that is necessary to take coaching to crack the NDA exam.
It totally depends on your friend. if you have a very strong base or foundation then you can do self-study for the NDA exam. if your base is weak or you need proper guidance to crack the NDA exam then you must join coaching.
coaching helps you to understand the syllabus and level required to crack the exam. so it is better to take coaching instead of doing self-study.
there is too much competition in NDA exams. every year lakhs of candidates conduct NDA and a very small number are able to crack the NDA exam.
After talking to various students and teachers we have listed top  NDA coaching in Delhi with contact details and fill addresses.
These are the Best NDA coaching in Delhi
Lakshya Academy
The first NDA coaching on my list is lakshya academy. Founded by Colonel Yudhvir Singh, an infantry officer from Brigade of the Guards, served the Army for 27 years in varied operational areas including Siachen glacier, Kashmir Valley & LOC.
Lakshya Academy is one of the most successful NDA Coaching institutes present in Delhi.
Course duration:- 3 months.
Fees: – on request.
Contact Details:-
B-277, Ground Floor Near Ramphal Chowk,
Opp. IGNOU Center,
Sec-7.Dwarka-75
New Delhi
Phone:-+91-11-65190457, +91-11-49069651
+91-9313223768, +91-9871733886
Kakini defense academy
It's the second-best NDA coaching on my list. Kakini defense academy is funded by kakini enterprises group. It is very old and successful coaching.
Hundreds of candidates have cracked the NDA exam through this coaching.
Kakini defense academy has a number of talented and qualified professional teachers.
Contact details;-
N-17 Pal Building, Green Park Extension, New Delhi 110016
09015118342, 09219416161
Plot No.18-19,Pkt-2, 85, Rohini Sector-25,NR Rithala Metro Station,
Rohini, Delhi – 110085
Call: +(91)-11-66435537
Read More Post:-
Amity SSB Academy
Operated by the Amity group of education, Amity SSB Academy is one of the top coaching institutes for NDA exam preparation.
It has received very good feedback from students across India.
Contact details:-
– Amity SSB Academy Office:
Block – I-2,
Amity University Uttar Pradesh Campus
Sector-125, Noida – 201313 (U.P)
– Mobile Number:
+91- 9818015978 +91- 9818811106
– Landline Number:
0120-4392083 0120-4392191 0120-4392296
– Fax Number: 0120-4392578
– Email ID: [email protected], [email protected]
 Also Read:- 11 Best Apps For Competitive Exam Preparation
Poineer academy
Pioneer Academy is 4th Coaching on my list. It is considered one of the finest coaching institutes in Delhi and across India. this coaching has very qualified and professionals from various segments.
while talking about the track record of pioneer academy, it has a good record of passing over the years. thousands of NDA aspirants have qualified from this institute.
it also provides coaching to the other competitive exams like SSC, Bank PO, and others governments exams.
Contact Detail:-
HEAD OFFICE ADDRESS
702, Above Meerut Wale Sweets, Main Road Mukherjee Nagar New Delhi – 09
Phone:-+91 964-380-4895
Also Read:-
Success Mantra Academy
5TH NDA coaching on my list is the success mantra. it is a well-established government job competitive exam preparation coaching.
Success mantra has various faculty members from different professional categories like IIT, CA, MBA, and other professionals.
While talking about the track record of success mantra, it has a splendid passing record. Thousands of students get selected on various exams from time to time.
Contact details of success mantra SSC Coaching.
Laxmi Nagar
We have conveniently located Opposite V3S Mall, Above HCL Health Care, and step away from Liberty Showroom.
Address: E-359 2nd Floor, Above HCL HealthCare, In Front of Nirman Vihar Metro Station Gate No. 3
Landmark: Opposite V3S Mall, Near Liberty Showroom
Mobile: +(91)-9811560490
The Cavalier
This institute was established with an aim to strive for nothing but the best in training candidates, by blending judiciously the conceptual and practical experiences, thereby ensuring a greater success level commensurate with their desired objectives.
The Cavalier is an educational and training institute, ably conceptualized and organized by highly decorated ex-defense officers to provide expert training to the young aspirants who wish to join the defense forces as officers.
The Cavalier imparts high standard written coaching for competitions like NDA, CDSE, AFCAT, and Central Police Force (CPF).
SSB training modules are regularly updated to keep in line with the latest. The outdoor training facility and the training provided therein enable the candidates to confidently tackle problems in all outdoor tasks.
The SSB aspirants go through at least three sets of practice sessions for all tasks at the SSB.
The candidate will face two personal interviews and have one personalized sitting with the Psychologist.
Contact details:
Head Office
C-73, Shardapuri (Marble Market),
Opposite Pillar No. 175 Ring Road Metro
Raja Garden, New Delhi – 110015
Phone: 011-41446601, 41448382, 9818448881, 9868108881, 8750051691
Branch Office
632, First Floor,
Dr. Mukherjee Nagar, New Delhi – 110009
Phone: 011-47081169, 9873161169, 8510057419
Brilliant Academy of Learning
This institute was started in 2003 by N. M.Mishra for educational, technical, professional, and competitive studies.
With sincere efforts and continuous research on examination patterns, emphasis on quality teaching, memory retention techniques short tricks, test series, assignment, updated study materials, motivational tools, systematic and scientific guidance of the institute thousands of students have been selected in various professional courses and competitive examination.
With the highly experienced and qualified faculties of the institute together with the conducive environment for teaching, students get the best classes and training for the NDA examination.
This institute is fully geared in terms of a comprehensive curriculum and effective pedagogy, updated study material, and state-of-the-art infrastructure.
Contact details:
U-112, 2nd floor,
Vidhata House, Vikash Marg,
Near Laxmi Nagar metro station gate no.3,
Shakarpur, New Delhi- 110092
Phone: +91 9711529539, 9212096139, 9891726652
Email: [email protected]
Success Coaching Center
It was founded by Mr. B. Kumar in the year 2000.
It was established with the objective of imparting quality education to the students for various competitive examinations at a reasonable fee.
It is aimed at preparing students for their needs and making their careers & professions that they provide support and services for the well-being of individuals, families, and society also.
This institute helps the students to think logically and give them a systematic approach to solve their writing problems.
The aim of the institute is made certain by stimulating an atmosphere of the coaching center, optional batch size, and one-to-one interaction with the teachers.
Updated course material is provided to the students that capture the essence of each concept effectively.
Multiple mock tests and doubt sessions are conducted for mentorship assistance for a successful career.
Contact details:
Dwarka Branch
113AB & 114AB, Sewa Park,
Near Dwarka Mor Metro Station,
Opposite Metro Pillar No.783,
Dwarka, New Delhi- 110075
Phone: +91-9582781818
Khanpur Branch
F-34, Ground Floor,
Devli Road,
Near Punjab National Bank,
Khanpur, Delhi- 110062
Phone: +91-9582781818
Cadets Academy
It was founded with an aim to provide professional SSB Training for all types of commission in the Armed forces. This institute is dedicated, determined & devoted to a global brand of excellence and promoting camaraderie at Delhi.
The officers for SSB training at the institute were posted in the Army/Navy/Air Force Services Selection Boards (SSBs).
The team here imparts SSB training and the Officers frequently update the changes that are included in the SSB for selection.
For SSB training it has vast outdoor facilities and state-of-the-art indoor training aids and facilities.
It also has excellent training facilities and professional trainers for UPSC Entrance Exams such as NDA, CDS, and CPF.
The Cadets academy provides eloquent study material prepared by talented faculties of the UPSC syllabus.
Contact details:
M-3, Mukherjee Tower,
Near Batra Cinema Hall,
Dr. Mukherjee Nagar,
Delhi – 110009
Phone: (+91)-9211350549, 8750936709
Email: [email protected]
Website: www.cadetsacademy.in
Also Read:- Best Books For NDA Exam Preparation
Roy Education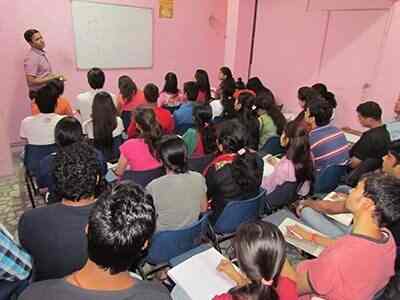 This institute was founded by Binod Roy in the year 2006.
It provides excellent classroom coaching with comprehensive study materials and online/offline mock tests to the students that help them enhance their knowledge and skills resulting in better performance during the exams.
The team of trained and experienced faculty members helps the students to crack the target exams.
The teaching method not only assists the students in grasping the basic core concepts but also focuses on increasing their speed and accuracy instead of mugging formulae.
Complete updated course material is provided Hindi and English both. Mock test modules are conducted to give the students a better idea of the exam and the way in which it is conducted with extra classes for clearing doubts for all students.
The affordable fee is charged which includes course material and assignments.
Contact details:
6 Rampuri, Near Ahuja Garments,
Main Road Govindpuri, Kalkaji
New Delhi- 110019
Phone: 9899524896, 9540 405924, 8882069693, 8882462582
Email: [email protected]
Website: http://www.royeducation.org/
New Careers Academy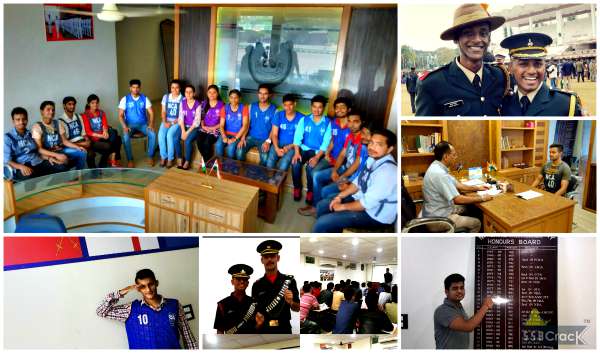 This institute was founded by Lt. Col. H.S. Dhaliwal with an aim of providing quality education to all and to make education easy and fun for all and to fulfill the aspirations of thousands of candidates and making officers out of them.
This institution is in the capable hands of highly qualified Army Officers.
This institute not only coach for selection but instill officer-like qualities by persuasion/guidance both oral and practical.
The team consists of Ex. Interviewing officers, Psychologist of Group Testing Officers.
Two personal interviews are conducted in this institute for the students.
It aims at making the students better citizens in the days to come.
Contact details:
34 S.M.A. Industrial Area,
Opposite Jahangirpuri, Delhi- 110033
Phone: +91 9501070051, +91 8360736706, +91 9041012051
Email: [email protected]
Website: https://www.ncaacademy.com/
Tara Institute
It was established with the mission to create the best educational environment by providing all kinds of learning facilities to everyone.
With a strong and experienced pool of faculties, the institute is committed itself to providing quality education and guideline for students and making them successful in different competitive and entrance exams preparation.
With classroom programs, study material, online test series, this institute conducts regular tests, quiz sessions & group discussions, which is very necessary for the all-round development of the students.
Moral counseling is also conducted from time to time for the students to get rid of many different types of personal and professional issues.
Contact details:
Khanpur Center
F-34, 1st Floor,
Near Punjab National Bank,
Devil Mor, Khanpur,
New Delhi- 110062
Phone: 011-64644951, +91-9311668899
South Ex-01 Center
H-60, Basement,
Near Bengali Sweets,
South Ex, Part-1,
New Delhi- 110049
Phone: 011-64644952, +91-9311556699
Atulya Coaching Institute
This institute was founded in the year 2005 with an objective to provide quality education and coaching in a different, innovative and friendly learning environment in the challenging field of Competitive & Govt Exams preparation.
It offers world-class comprehensive preparation services for various competitive entrance examinations.
This institute constantly strives to improve its teaching methodology, study material, and classroom assignments.
The Course Methodology here is dynamic as it takes into account the changes that are noticed in the pattern of the examination.
It not only provides study material, regular tests & quizzes but also keeps focus from the very first day on every point which puts an effect on the preparation.
This institute is run by a very experienced team of professionals who have more than 8-10 years of teaching experience, each, for various competitive exams.
Contact details:
A-14,2nd Floor,
Near Metro Pillar No. 656,
Near Uttam Nagar East Metro Station,
New Delhi- 110059
Phone: 01143588510, 9999252270, 9999252275, 9873863252
Aim & Achieve Institute
It was founded with an aim to provide dedicated and quality services at reasonable rates in this era of commercialized education.
The unique teaching methodology, experienced faculty, extensive and elaborated study material, and periodic tutorials/doubt classes are making Aim & Achieve the first choice for most aspirants.
It has dedicated and experienced faculty for each and every subject.
It is concerned with building a firm foundation of the basic concepts which leads to better career growth eventually.
The extensive assignments, in numerous mock test papers and doubt classes at Aim &, Achieve help the students to practice over and over again until they are through with its concept and understanding.
 Highly qualified, experienced, and dedicated faculty provides students with innumerous shortcuts and tricks.
Small size batch, which enables competitive environment & provides required individual attention.
Contact details:
E-92, Ground Floor,
Har Gyan Singh Arya Marg,
South Extension Part – 1,
Nearest Metro: South Ex Metro, Exit Gate No. 1 or 2
New Delhi- 110049
Phone: 08826590321
Fluke Academy
This institute prepares students for multiple competitive examinations with expert instructors and the best management of students' time, effort, and money.
The coaching program here is having a comprehensive study plan and guided by the best faculty members, highly focused study material, very realistic test series so that the students can obtain maximum success in minimum efforts.
The classroom program is taught by knowledgeable faculty who teach the students to conserve their time with conceptual short tricks.
Comprehensive and perfect study material is provided with exam-oriented Coaching and doubt sessions. Small batches are made for better personal attention.
Contact details:
1898-C (H-13), Second & Third Floor,
South Extension-1, New Delhi- 110049
Phone: +91-9773983301, +91-9773983302
The Acharya Campus
This institute is an online platform, having tutorials, practice questions, mock tests, and detailed assessment reports, in Hindi and English using computers or mobile phones.
The core strengths of the institute are to provide classes in Small batch size, individualized attention, and the dedicated faculties make the institute a standout among all govt job prep coaching institutes.
It always works out with all the students to nourish their skills so that they can crack more and more exams with more confidence and ease.
The vision and object of this institute are to provide the best education solution to candidates with a comprehensive self-sufficient and dependable source so that they can efficiently and thoroughly prepare for exams to get success.
One to one interaction with each individual is done.
The crash course is conducted before the final exam and how to handle exam pressure.
The online and offline test is held for practice.
Time Management is taught by using strategy to use tricks to get efficiency in an exam hall.
Back-Up classes or extra classes are provided by the academy.
Contact details:
A-10, First Floor,
Uttam Nagar East,
New Delhi- 110059
Phone: 011-47039451, +91-8587865325
Learning Campus
Learning Campus is the premier and emerging institute for competitive exams preparation in Delhi. Our dedication to taking our students to their goals.
We have top faculty for NDA,SSC,CDS,AFCAT,MCA and Bank Coaching.
We are committed to guiding you in achieving your treasured dream by sharpening your skills and shaping your career.
Learning Campus's focus is to enhance the development of the students through quality teaching to help them become successful.
Contact
66D Basement opposite Canara bank,
Laxmi Market Rd, Munirka,
New Delhi, Delhi 110067
Email- [email protected]
The Academy Edu
The Academy Edu has been providing NDA and CDS coaching since 2012.
We have had a number of results since then. Our faculties are IIT, JNU, DU, and CDS qualified.
Daily 4 hour classes and proper doubt class is our main feature.
Contact No
PVR Anupam Saket
Community Center
Ashok Vihar, Saket
New Delhi, Delhi 110017, India
Phone- 9205330671
Email- [email protected]
Admission Process
UPSC (Union Public Service Commission) conducts a written examination for the selection of applicants of the NDA.
This examination is followed by extensive interviews conducted by the SSB (Services Selection Board), which covers general aptitude, psychological testing, team skills as well as physical and social skills, along medical tests.
The minimum age of the applicant should be 16 and half years and the maximum age should be 19 and half years. Also, only unmarried male candidates are eligible to apply for NDA & NA Examination.
 Cadets who are accepted and have successfully completed the program are sent to their respective training academies for one year of the training program before getting commissioned.
Academics
The NDA offers only a full-time, residential undergraduate program and the cadets are awarded a Baccalaureate degree (a Bachelor of Arts or a Bachelor of Science) after 3 years of study.
Cadets have a choice of two streams of study.
The Science stream offers studies in Physics, Chemistry, Mathematics, and Computer Science while the Humanities (Liberal Arts) stream offers studies in History, Economics, Political Science, Geography, and Languages.
Educational Eligibility Criteria
The minimum qualification required for the Indian Army wing, Navy, and Air Force is as follows:
Eligibility for Indian Army:
The candidates want to apply for Indian Army must have completed 12th (10+2 pattern) or its equivalent exam from a well-recognized board.
The appearing candidates can also apply.
Eligibility for Indian Navy and Air Force:
Those seeking for Indian Navy and Air Force must have passed their 12th/appearing (10+2 pattern) from a recognized board or University with Physics and Mathematics as a compulsory subject.
Why join coaching for NDA Preparation?
It is entirely possible to clear any exam without any external help. But while there is no denying that in the end, it is your perseverance and hard work that can help you crack this examination, a coaching institute can help you in many ways. You must join the best NDA Coaching to get good scores in the entrance exam.
Following are the benefits of joining an NDA coaching for the preparation:
1. Get better guidance in everything- The entrance exam for NDA needs continuous commitment, practice, and effort as well as a high level of intelligence to crack it as it is quite complex and challenging. By joining a good and reputed NDA Coaching institute, you will be able to get enough guidance to increase your effort level by their constant support and encouragement.
2. Get better tutors- Trained, professional, and highly skilled retired defense personnel are brought to by most of the reputed NDA coaching and they offer you an excellent training. Well-established coaching will definitely take care of providing you with the best ex-defense personnel to train you.
3. Get the updated syllabus- Good coaching will provide and start with the exact syllabus for the entrance exam. They start with the updated syllabus and take care that you are aware of the syllabus and are studying according to it.
4. Be able to develop your skills– Good coaching offers you team building, personality development, soft skills development, and communication skills development. It is, therefore, easy to develop yourself by joining a coaching institute, if you are a hard worker and aren't afraid of making the constant effort.
Conclusion
But as there is a lot of coaching available for the students to choose from, it is natural that students can feel overwhelmed while deciding which institute to opt for.
However, one way by which students can make an informed decision would be to talk to the students who had joined the classes and get their honest feedback.
Always remember that appearing for and qualifying for the examination is a tough job but it opens the door to a very good career for you.
Hence it is extremely important for you to focus and put in all your efforts in clearing this exam with good marks.
That's all about the best NDA coaching in Delhi friends. In the process of selecting top NDA coaching, we have taken care of various things like feedback from the student, feedback from related experts,s and other sources.
You can choose to coach at your convenience from the above list. It totally depends on you. If you have any doubt or any complaint or any suggestions always feel free to ask via comment below.
Read Also-