High school education in Norway is at an international level that is unparalleled. The majority of public universities in Norway do not charge tuition. All international students, regardless of their country of origin, are subject to this rule. 
Norwegian studies will be both challenging and rewarding. A valuable academic degree will be added to your resume as a result of this program. 
Luckily, we put together a quick guide with everything you need to know about the costs of studying and living in Norway to make your life a little easier! 
Mba in Norway eligibility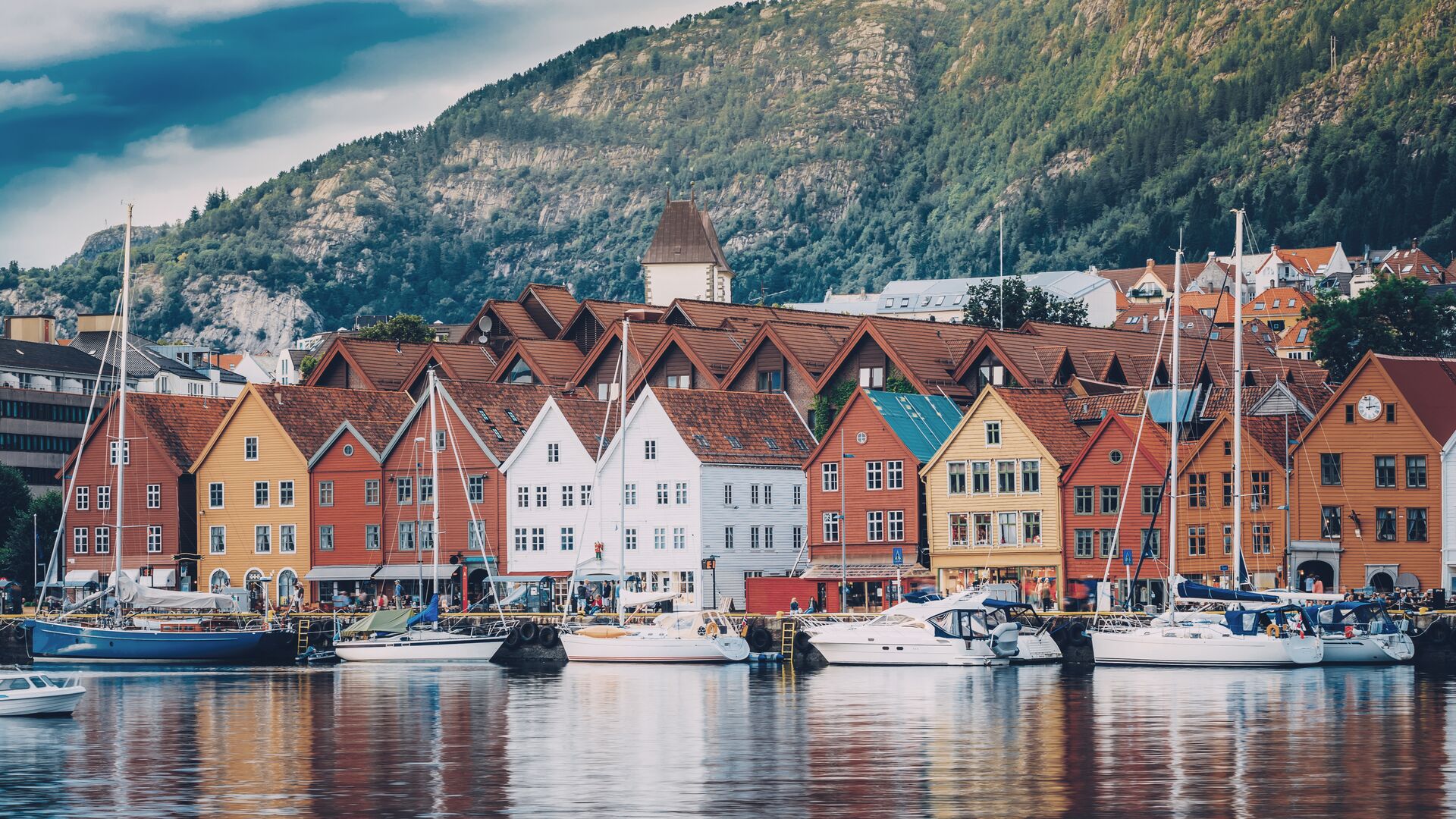 Norway has more than 70 higher education institutions, including colleges and universities. One of Norway's universities is the place to study business.
They all provide a high-quality education recognized throughout Europe and the world. In Norway, graduating with an MBA from a business school prepares a student for a successful career, especially in Scandinavian businesses. 
Although Norway does not belong to the European Union, it still adheres to the Bologna Process for higher education. Norway's university system offers bachelor's, master's, and doctoral degrees. 
Applicants to master's programmes typically have a bachelor's degree or the equivalent of at least three years' duration under their belt. At least 1 1/2 years of full-time study in the relevant subject area is required for the degree. 
To be considered for courses where English is the language of instruction, all applicants should be prepared to provide documentation of their language skills by the institution's standards and requirements.
The requirements may vary from one institution to another, and even from study program to study program, and different institutions may require different levels of proficiency in English. 
Mba in Norway fees
Almost all of the public universities in Norway do not charge a tuition fee for their students. Undergraduate, Master's, and Ph.D. programs are covered, as are students from all countries, regardless of whether they are EU/EEA members or not. 
It's only necessary to pay the student union fee, which ranges from 30 to 60 euros per semester. 
A Master's degree can cost between 9,000 and 19,000 EUR per year at private universities. 
Best MBA colleges/universities in Norway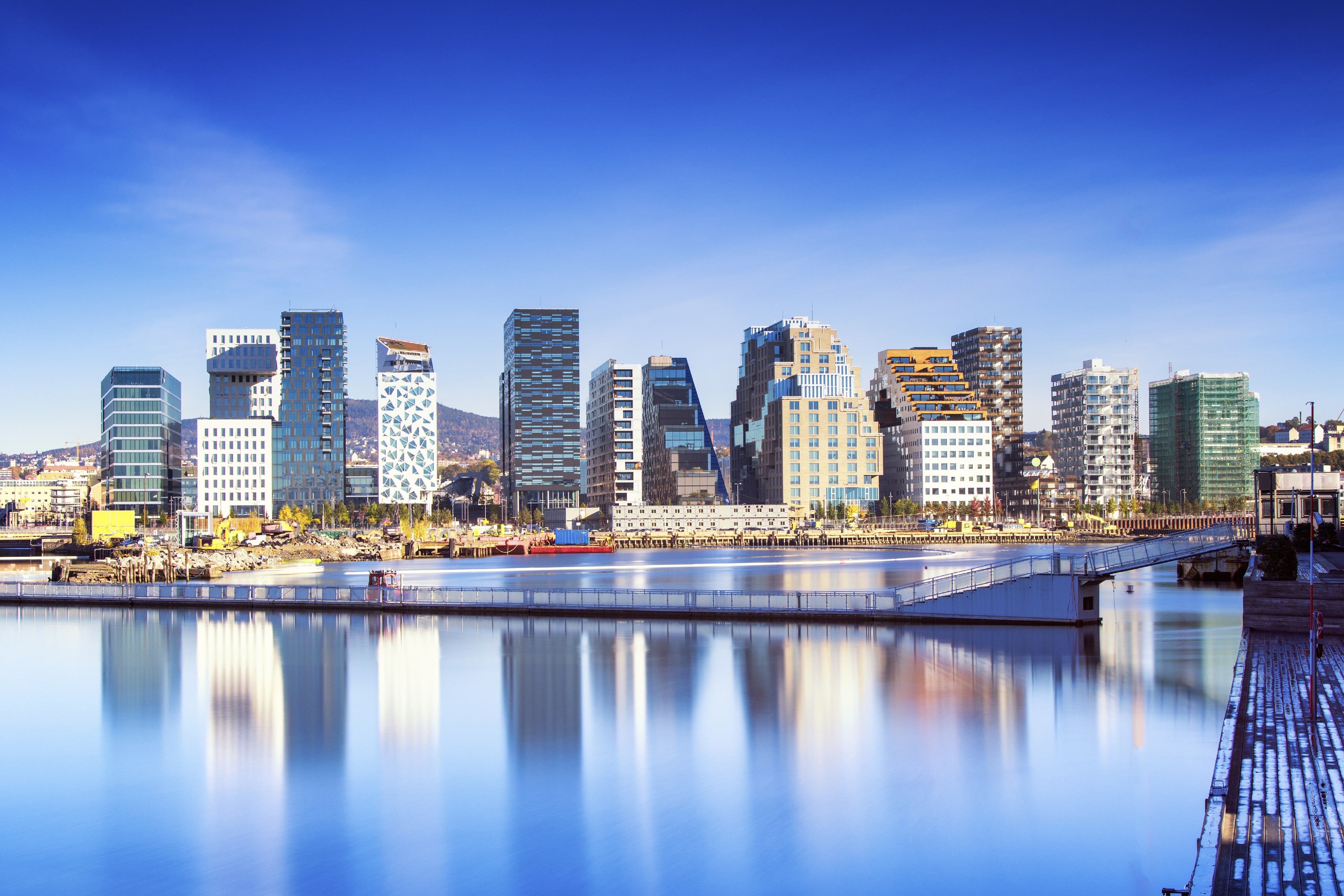 BI Norwegian Business School
A private university, the BI Norwegian Business School (BI) is Norway's largest business school and the country's largest private university. Additionally, the school holds three accreditations: EQUIS, AACSB, and AMBA. 
NHH – Norwegian School of Economics
In addition to being a top business school in Europe, the NHH Norwegian School of Economics is a publicly funded university. NHH offers undergraduate and graduate programs to over 3,400 students each year. 
The Norwegian University of Science and Technology
Science and Technology is the primary focus of the Norwegian University of Science and Technology (NTNU). There are several other study options available at the institution. Humanities, Social Sciences, Medicine, Architecture, and even Business & Management degrees are available. 
Visa requirements in Norway for Indian students
The most important thing you need to prove when you apply for a visa is that you can support yourself during your studies.
For Norway, you must prove that you have enough money to live in Norway (12211 EUR/year) either from an external source or already in your bank account before you can move there legally. 
Students from India will no longer have to prove that they are fluent in English to programs the study at an international Norwegian university. You will be able to succeed in your classes and navigate Norway with these language skills. 
Students from India will not be required to undergo a medical examination before arriving in Norway. 
A Restricted Bank Account will not be required for Indian students. Your monthly withdrawals are limited to a certain amount and you can only access the account once in Norway. 
To study in Norway as an Indian student, you'll need a Residence Permit for Studies. Designed for students who are ready to begin their study abroad adventure in Norway, this visa is tailored to your needs.
To decide if studying abroad in Norway is right for you, you'll need to know the best information about the process of obtaining a Residence Permit for Studies. 
Simple online registration with the Norwegian Directorate of Immigration is required, as is a personal visit to the nearest police station once you arrive in Norway to present the necessary documents. 
You'll need to provide the following information: 
You're traveling with a passport 
Entrance confirmation from a recognized educational institution 
The European Health Insurance Card (EHIC) or private health insurance (EHIC) 
Documentation proving that you have enough money to support yourself while you study in Norway 
If you qualify for one of the other visa exemptions listed on the Norwegian Directorate of Immigration (UDI) website, you do not need to apply for a student visa. 
Requirements for obtaining a student visa in Norway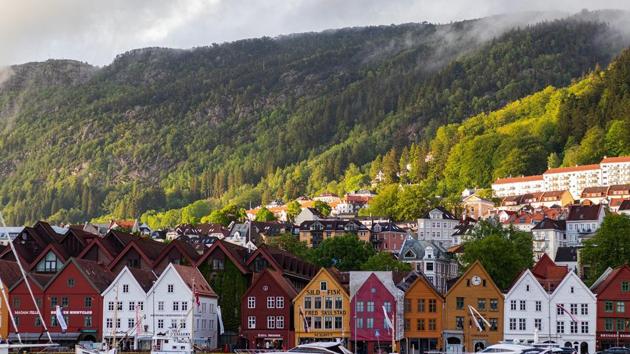 Applicants for a Norwegian student visa must be accepted into a field of study at a college or university (with some exemptions).
The Norwegian Embassy or Consulate in your home country should be contacted once you have received your letter of admission for information on how to apply for a study permit.  
In Norway or through a Norwegian embassy, some candidates can apply online. However, the majority of students will need to submit a paper application form to their nearest consulate. 
When you submit your application for a student residence permit, you must also include your passport and other required documentation. Here are the details you'll need to provide: 
Completing the online application 
Proof of payment (NOK 5,300, which is about US$650) 
Travel documents that are in good standing (i.e. passport) 
I've attached two recent passport photos with a white background. 
Documentation of acceptance into a full-time educational program. 
Evidence of sufficient financial resources for the duration of the study, including funds to support any accompanying family, in a Norwegian bank account (A Norwegian personal number is required to open an account in a Norwegian bank, so it is best to deposit the required amount into a school account). You must demonstrate that you have access to NOK 116,369 (approximately US$14,350) for each academic year (10 months). 
Proof that you have a place to live (such as a house, apartment, bedsit, or room in a hall of residence) 
Proof that you intend to leave Norway when your residence permit expires (usually in the form of a return ticket) 
a completed and signed UDI document checklist, which you should print and submit with your other documents 
For this reason, it is best to apply as soon as possible. If your application is approved, you will need to obtain a residence card. This is proof that you have the legal right to live in Norway, and it is issued by your local police station.
You must go to the police station within seven days of arriving in Norway. You will be fingerprinted and photographed, and your residence card will be mailed to you within 10 working days. 
Cost of living in Norway
Attending a university in Norway entails living expenses such as housing, books, and other study materials, food, and utilities.
Although monthly living costs can be higher than in other European countries, they are still among the lowest for a Nordic country. Furthermore, the Norwegian standard of living and quality of life is very high. 
In Norway, you can expect to pay between 800 and 1,400 EUR per month on average. In large cities, expenses can be much higher. Here are some of the living expenses you can expect to pay in cities such as: 
Oslo: 1,200 – 2,000 EUR
Bergen: 1,100 – 1,800 EUR
Tromso and Trondheim: 1,000 – 1,600 EUR
Norwegian cities with a lower cost of living range from 800 to 1,000 EUR a month on average. 
Accommodation costs
In Norway, students pay approximately 36% of their total living costs for housing. Student housing and renting/sharing an apartment are the most popular options. In general, you can expect to pay between 300 and 700 EUR per month. Prices vary greatly depending on where you live, how close you are to the city center, and whether you live alone or with other students. 
Food costs in Norway and inexpensive shopping
Typically, you will spend between 250 and 400 EUR per month on food. You can save money by learning to cook and shopping at grocery stores that occasionally offer discounts or at easily accessible supermarkets like Rema 1000, Rimi, Kiwi, Bunnpris, Meny, Ultra, and Ica. 
For a meal for two, you will spend 20 EUR in a low-cost restaurant and 70 EUR in a mid-range restaurant. You'll have to pay an extra 4 EUR if you want to drink something light as well. Beer costs about 8 EUR on average. 
Transportation costs
In Norway, 41% of students use public transportation and take advantage of university student card discounts. A monthly transportation pass costs between 55 and 72 EUR. Other modes of transportation include: 
Taxis start at 10 EUR and go up to 1.5 EUR per kilometer. 
Bike rentals range from 12 to 25 EUR per day. 
Extra costs
You will need books, magazines, and other materials for your courses and research during your studies. These are typically around 50 EUR per month, but you can save money by purchasing used books from libraries and second-hand stores. You should budget between 50 and 120 EUR per month for social activities. 
Salary after MBA from Norway
Employers in Norway reported an average MBA salary of $157,300 with a bonus of $62,900, putting them ahead of any other country. 
Salary differences exist between men and women. Men earn an average of 874,827 NOK per year. The average salary for women is n/a. 
Finance & Banking has the highest average salary of 874,827 NOK, followed by n/a with a salary of n/a. 
People with a Masters's Degree earn the highest salaries, with a salary of 879,152 NOK. Bachelors Degree is the second-highest paid education level, with a salary of 861,859 NOK. 
Earnings are influenced by a variety of experiences. People with 4-8 years of experience are paid 1,175,221 NOK. Employees with 8 to 12 years of experience will be paid 832,577 NOK. 
Job opportunities after MBA from Norway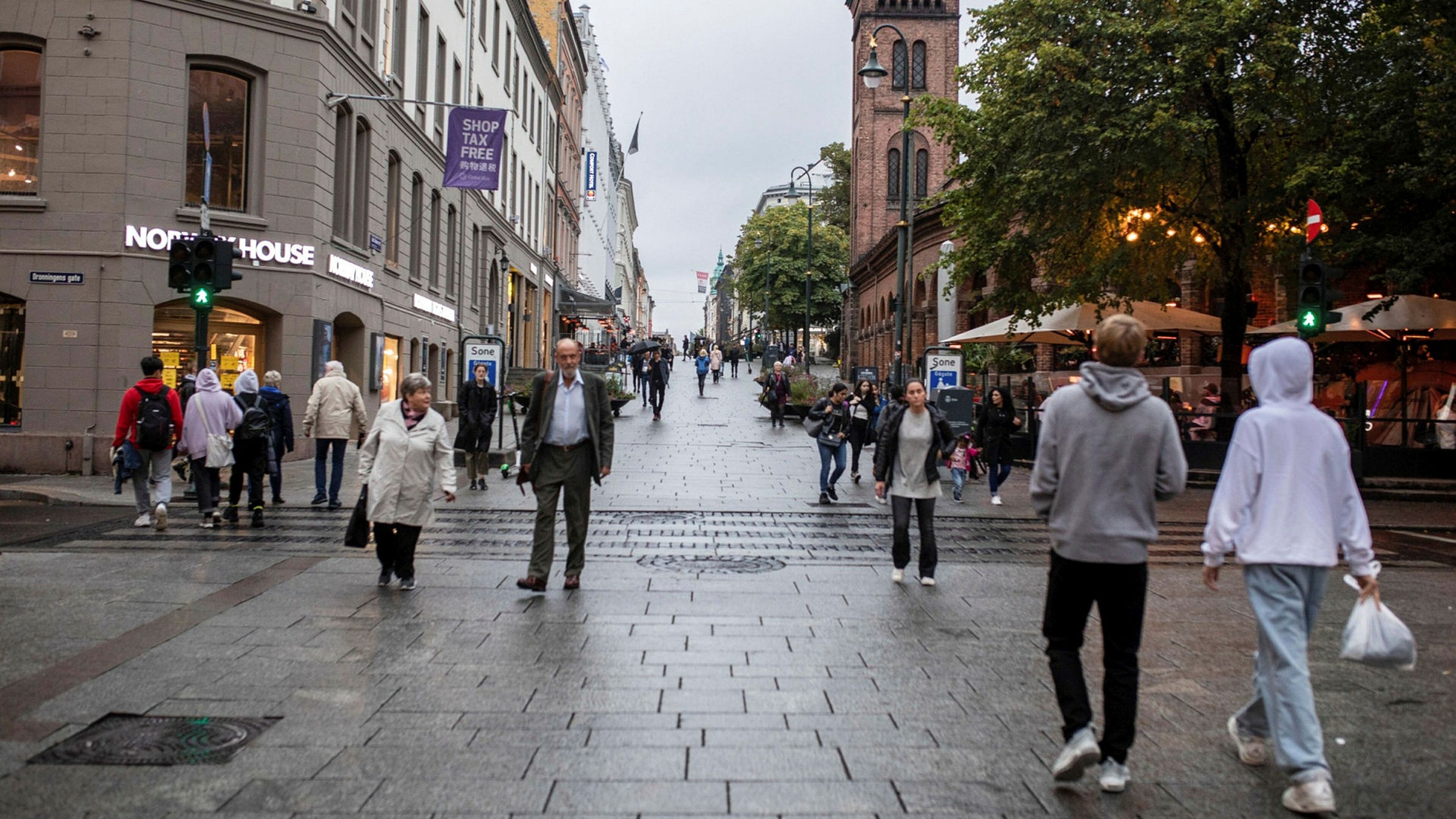 After graduating from a Norwegian university or university institution, international students are allowed to stay in Norway for up to a year to hunt for jobs. 
Please keep in mind that you must apply for a residence permit as a job seeker before your current permit expires and after you finish your degree. 
In comparison to many other countries, the Norwegian labor market is notable for its informality, both in terms of conversation and dress code. 
Following an MBA, you will have plenty of options. 
You will have a friendly relationship with your professor as a student, and this will carry over into the workplace, where you may have lunch with your boss. 
The most important codes in business culture are to be on time, respectful, and polite, and to follow the dress codes for various occupations. 
In Norway, formal working days are relatively short: 7.5 hours per day and 37.5 hours per week is the norm.
When it comes to working, Norwegians put in long hours. We rely on the ability to work flexible hours and occasionally work from home. Evenings and weekends, on the other hand, are mostly reserved for friends and family: fritid, or free time, is important to Norwegians. 
The Norwegian labor market provides excellent opportunities for upward social mobility. Women are increasingly taking on leadership roles, and policies are in place to encourage and facilitate gender balance. Working in the private sector while on parental leave, for example, is not controversial. 
Innovation, Start-Ups, and Technology in Norway
Doing business in Norway allows you to do so in one of the world's most innovative and digitalized countries. We have a relatively new but thriving start-up community, which includes a slew of technology start-ups.
To stimulate the business and industrial sectors, the government invests in innovation. Innovation Norway is the Norwegian Government's most important innovation and development instrument in Norwegian businesses and industry, assisting companies in developing their competitive advantage and enhancing innovation.
Promising start-ups with ambitious growth plans and an innovative business concept that represents something new and significant in the market stand a good chance of receiving funding. 
Norway is a renewable energy and environmental technology pioneer. The country has set lofty targets for more sustainable energy use. Renewable energy and clean technology in general, as well as medical and biotechnology, are exciting emerging industries with plenty of job opportunities. 
Conclusion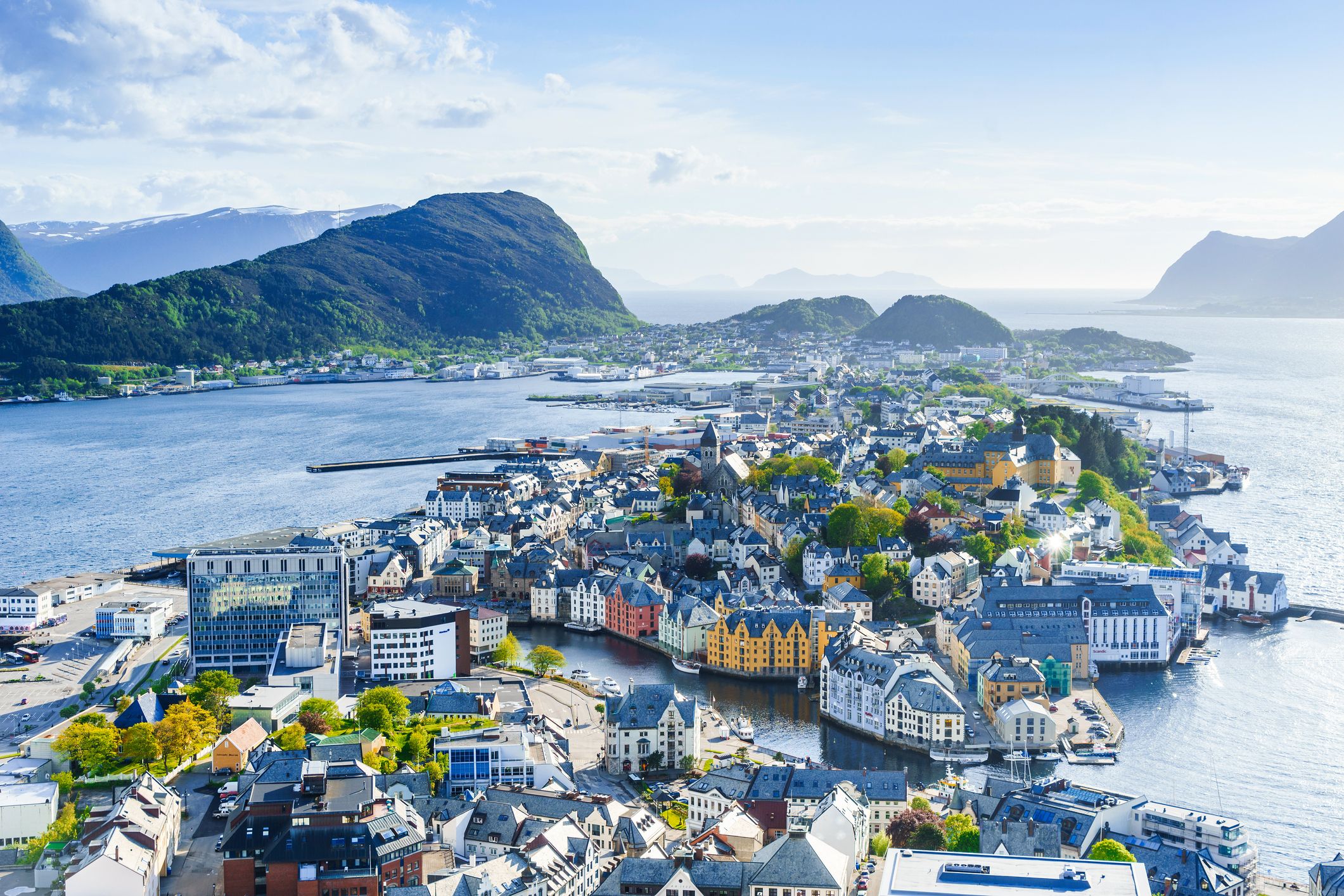 At Norwegian universities and university colleges, it is possible to study interesting combinations of subjects, and a wide range of courses and programs are available in English for international students. 
Furthermore, student life at most higher education institutions is very dynamic, with a wide range of social activities available. 
International students like studying in Norway for a variety of reasons, including the safe, peaceful, programs and technologically advanced society; the magnificent scenery; the opportunity to participate in a variety of outdoor sports and activities – both summer and winter; and the fact that studying in Norway will improve their career opportunities, both in Norway and elsewhere.