If you are looking for IELTS Coaching in Jaipur to help you prepare for international education, then the right advice is critical. All of the Top IELTS Coaching Institutes in Jaipur are listed below, along with their contact information.
The International English Language Testing System (IELTS) is the most widely used high-stakes English language competency test in the world. The British Council administers the IELTS test, which is taken at many locations across the world.
Students who pass this exam are eligible for entrance to educational institutions in the majority of English-speaking nations. This test is required for study, work, and migration in the United Kingdom, Australia, Canada, New Zealand, and the United States.
These are the Best IELTS Coaching institutes in Jaipur
Meridian- IELTS Coaching In Jaipur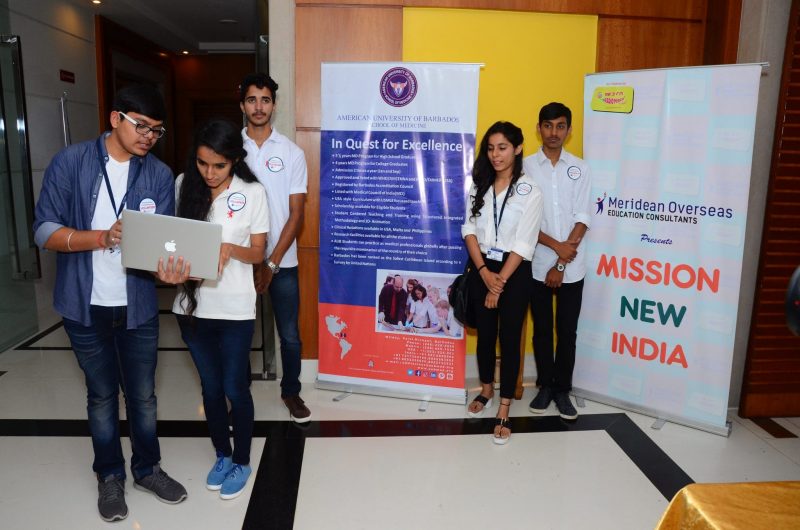 Amar Bahada created the Meridian Overseas Education Consultants Institute with the goal of making things easier for students and creating an atmosphere that supports developing global citizens who wish to study abroad, as well as helping students accomplish their goals of overseas education.
Meridian Overseas Education Consultants is the best IELTS Coaching facility in Jaipur, providing IELTS and TOEFL training to those who want to study overseas.
The institute features a staff of highly trained people trainers who have either studied or worked in the United Kingdom.
They cover every topic and help students become competent in reading, writing, and speaking English.
The institute offers all of the services needed to get admission to a university overseas.
The institute provided topper students with free education in the foreign educational institutions of their choosing, including free lodging, food, and stationery for the duration of the course.
Address: B/211, 1st Floor, Vaishali Marg, Shivraj Niketan Colony, Vaishali Nagar, Jaipur, Rajasthan 302021
Contact no: 9680747829
Mail: [email protected]
Website: https://meridean.org/
Kmindz Education
Since 2004, Kmindz Education has been a major IELTS Coaching facility in Jaipur, providing Overseas Education such as IELTS instruction, Spoken English, and Personality Development sessions.
The Institute gives comprehensive information on higher education in countries such as New Zealand, the United Kingdom, the United States, Canada, Australia, and Singapore.
The institute has an expert staff of globally qualified and experienced counselors that help students with their further education abroad and increase academic performance, confidence, and interpersonal abilities.
They can also assist pupils to enhance their topic knowledge, reading skills, and problem-solving ability. Finally, the institute provides the greatest advice and assistance to assist you in choosing the proper path to a dream profession.
Online coaching
Career counseling
Admission guidance
Individual guidance
Correspondences
Telephone consultations
Address: 13, Gautam Marg, Nemi Nagar, Vaishali Nagar, Jaipur, Rajasthan 302021
Contact no: 99288 91913
Mail: [email protected]
Website: www.kmindzedu.com
Jamboree India
Jamboree has been providing classroom and online test prep tutoring for study abroad admission tests such as the GMAT, GRE, SAT, TOEFL, and IELTS since 1993. Jamboree offers IELTS training in Jaipur. Jamboree also provides IELTS lessons online with a personalized study plan.
The Jamboree faculty teaches you exactly what you need to know for the test and helps you complete problems with optimum accuracy and speed. So that you can get a high IELTS score and attend your favorite university overseas.
Jamborees have successfully registered over 1.4 lakh children in a novel teaching style. Jamboree's teaching and testing style aids in passing an exam. Shikshacoach, Jamboree is one of the top IELTS coaching institutions in Jaipur, as a result.
The Jamboree provided well-designed course content and pedagogy that provided an excellent exposure to IELTS questions. and tailored study regimens to ensure that you score as high as possible.
A computer lab and a library with relevant reference materials are available.
They provide question and answer sessions as well as one-on-one exam discussions with academics.
Concepts are being built through classroom sessions.
There are class recordings available.
They provide online full-length test series, as well as an analytics dashboard with extensive insight into test results.
Address: 4/18, Shivanand Marg, Block C, Sector 4, Malviya Nagar, Jaipur, Rajasthan 302017
Contact no: 95710 03222
Mail: [email protected]
Website: www.jamboreeindia.com
Axan World
The group with a ten-year history Axan is a Jaipur-based Training and Consulting firm that provides IELTS Coaching in Jaipur, as well as PTE, OET, TOEFL, and Abroad Consultation for Overseas Immigration. Axan Group also offers courses in personal development, government exams, and academics. In Jaipur, the Axan Group has three branches.
For foreign education, Axan Group provides Training & Development, Career Consultation, and Overseas Immigration. For Instruction, Consulting, and Career Planning, the firm has professional in-classroom training and extensive expertise in the Education industry.
They also instructed students from Jaipur's leading organizations and colleges who aspire to a successful career in the corporate sector. Axan Group is regarded as one of the top IELTS Coaching institutes in Jaipur.
Address: C-155, A-wing, Dashrath Marg, Lane Next to Akash Institute, Hanuman Nagar. Jaipur-302021
Contact no: 90017-88444
Mail: [email protected]
Website: http://axan.in/
Insight Education and Consultancy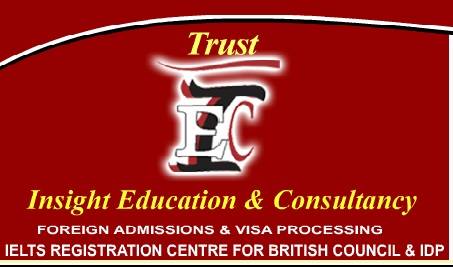 Insight Education and Consultancy, Jaipur, Tilak Nagar offer IELTS, SAT, TOEFL, GRE, and GMAT coaching in Jaipur. Insight Education and Consultancy is widely recognized for its IELTS Coaching and now ranks #5 in IELTS Coachings in Jaipur.
Test Preparation
Career Counselling
Admission Procedure
Financial Support
Address: IInd and IIIrd Floor, S-3 Shopping Centre, Opp. LBS College, Tilak Nagar, Raja Park, Jaipur, 302004
Contact – +0141-4006754, 9829206754, 9414066044
Email – [email protected]
AIEL – American Institute of English Language

English, as a spoken language, is possibly the most universally regarded language in the world, with a class and prestige unrivaled by any other language. In nations such as India, having good English skills and fluency is regarded as a sure way to succeed in one's job.
They, the specialists at AIEL, are dedicated to making English an easy spoken language for everyday usage. As their logo suggests, they are "The Speaking People," and they make English as easy as 1-2-3.
Their success may be judged by the number of excellent language centers and lakhs of pleased students. Within a decade of our founding in 1991, they had swept throughout much of northern India and established a number of AIEL centers, which are now scattered across 9 states in the country.
In just 90 hours, they can teach you to speak fluent English (spread over to a period of 03 months.).
A time-tested system that has been utilized effectively since v1991.
The AIEL course focuses on your particular needs, allowing you to develop a sense of how to get out of a difficult speaking situation – a methodical approach.
Through debate seminars, personality development, and interview training, AIEL gives you a priceless opportunity to improve superior communication skills and enrich your personality.
AIEL courses provide you with the chance to use the English language fluently, regularly, confidently, and naturally in real-life settings. Students at AIEL are constantly supervised through a continual evaluation and appraisal system that is supplemented with printed learning material.
LINGUA, PHONE, OCTAPHONE, PTA TAPES, AND VISUAL ASSISTANCE To assist you in speaking fluent English.
Complete library at no extra expense – merely to broaden your horizons. A lifetime free membership – A once-in-a-lifetime opportunity to interact with English and AIEL.
We have specifically qualified faculty to assist you during your time at AIEL.
Male and female discussion areas are separate.
There are a variety of convenient times to pick from. No formal education is necessary for admittance to any of our accredited locations around the country.
Address – B-23, Govind Marg, Near Parnami Mandir, Raja Park, Jaipur,
Contact – +91-8899960225 +91-8899960225 , 8191002128
Email – [email protected]
Site – www.aiel.in
PT Education
PT Education, Jaipur, Gopalpura offers CAT, GRE, IELTS, SAT, TOEFL, GMAT, CLAT, IBPS RRB, XAT, SNAP, IAS, CMAT, MAT, AILET, SBI PO, IBPS PO, IBPS Clerk, Bank PO Coaching in Jaipur and across 37 centers in India.
It is also present in Delhi, Surat, Indore, Bhopal, Bhilwara, and 32 more Indian towns. PT Education is highly recognized for its CAT Coaching and now ranks seventh in CAT Coachings in Jaipur.
Printed Notes
Test Series
Doubt Sessions
Periodic Performance Tests
Address: Plot No 11, Krishna Vihar, Narayan Niwas, Gopal Pura Bye Pass, near IOC Petrol pump, Rajasthan
Phone: 098281 17755
Bansal Academy
They have highly skilled and experienced faculty members who can explain how to apply topics as required by the UGC test. The relevant study material that is up to date with the most recent exam pattern is used, and a good timetable is created to finish the syllabus on time, allowing for adequate revision time.
A weekly exam is administered, which aids in remembering and reproducing information on a regular basis over the course of study.
They have a well-stocked library with a good selection of books on each topic. Students can clear their concerns in the classes as well as in the doubt room, where faculty members are present.
Printed Note
Periodic Performance Tests
Online Lectures
Classrooms > 5
Counseling
E-learning Material
Question Banks
Address: VQMR+7GX, Jai Kishan Colony, Ambedkar Nagar, Tonk Phatak, Jaipur, Rajasthan 302007
IMS Jaipur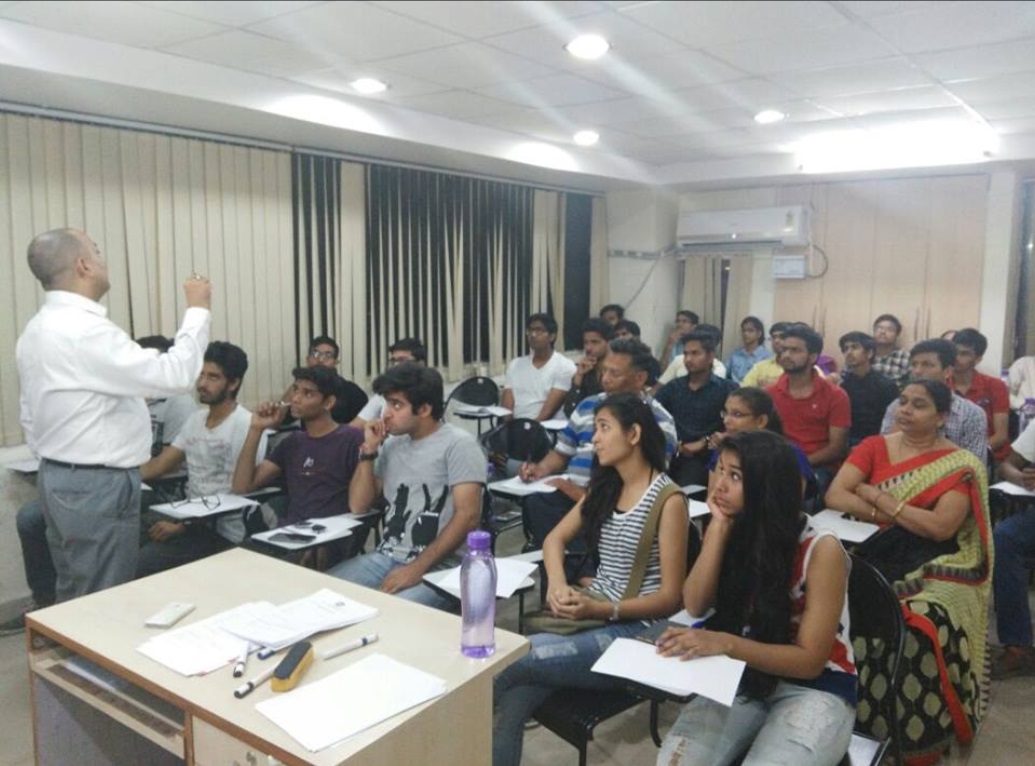 Since its inception in 2013, IMS Jaipur has guided over 5000 students for national and international exams like the CAT, GMAT, GRE, MAT, SNAP, XAT, SAT, BBA, HM, CLAT, and Govt. Exams such as SSC, Bank, and others have shaped their careers and success stories, and the majority of them have gone on to the best institutions such as IIMs, FMS-Delhi, XLRI Jamshedpur, MICA, top NLUs, and reputed international universities (Texas, Brown, and Pennsylvania).
IMS Jaipur also has full-time highly experienced Mentors who create a great learning experience for our students. The classrooms are large and air-conditioned.
One-on-one doubt clearing sessions, Personalised Test Feedback sessions, and Study Plans set IMS- Jaipur apart from the competition. Special IMS academic initiatives, such as MyPlan, foster excellent one-on-one student-mentor engagement, resulting in each student receiving a personalized study plan tailored to their specific needs.
IMS has built success stories for over a million students since 1977, with more than 90 facilities across India, and our students have established themselves as leading professionals across fields and around the world.
Printed Notes
Test Series
Distance Learning Program
Hostel
Doubt Sessions
Periodic Performance Tests
Online Lectures
Classrooms > 5
Counselling
Entrance Exam
E-learning Material
Library
Address: Office No 514, Fourth Floor, Apex Mall, Lalkothi, Tonk Road, Jaipur, Rajasthan 302015
Phone: 0141 404 0522
Conduira Education
Established in 2015, with headquarters in Jaipur, Rajasthan, with a sole goal of providing result-oriented and quality-driven education to CLAT candidates. Conduira Education, Jaipur, Lalkothi offers GRE, Bank PO, IELTS, TOEFL, CAT, SSC CGL, XAT, GMAT, SNAP, SBI PO, IBPS PO, CMAT, MAT, IBPS Clerk, IBPS RRB Coaching in Jaipur and across 16 centers in India.
It is also present in Bangalore, Chennai, Hyderabad, Delhi, Dehradun, and 11 more Indian cities. Conduira Education is best recognized for its GRE Coaching and is ranked #10 in Jaipur's GRE Coachings.
Address: CL Educate Ltd, C-24(A), First Floor, Pankaj Singhvi Marg, Lal Kothi, Jaipur, 302015
Contact – 0141-4082038, 9549547770
Conclusion
The better the coaching, the better the odds of success. Here's how the greatest IELTS tutoring in Jaipur may improve your chances and help you go ahead in the game:
Because the IELTS exam is competitive, proper instruction is essential.
IELTS tutoring can assist you in improving your consistency and regularity.
Regular IELTS lessons with friends who share your perspective make the grind more pleasant.
Expert coaching from teachers at coaching institutes such as Insight Education and Consultancy, AIEL – American Institute of English Language, and PT Education may work wonders in getting you on the right road for IELTS preparation.
Each pupil, however, has unique requirements. So, make sure you select the top IELTS tutoring in Jaipur that is suited for you based on faculty expertise, course prices, distance from your house, and your individual IELTS strengths and weaknesses.