With the greatest assistance and guidance, the top IAS Coaching in Cuttack will help you clear the Civil Services Examination. Cuttack is a well-known city in India.
Many Cuttack residents desire to train for India's most difficult profession, administrative services. If you live in Cuttack and wish to study for the UPSC CSE test, you should read this post, which is based on a researched list of the best IAS coaching centers in Cuttack.
The IAS test is well-known not just for the challenging grades it requires, but also for the fact that it is difficult for students in comparison, since more than 10 lakh individuals apply for all jobs in the exam each year. This test necessitates consistent work and a high degree of manage intelligence.
Overall, tests are difficult to pass, but the only way to do so is to study and work hard. For this reason, students enroll in a variety of classes and seek out the best tutoring possible in order to pass their tests.
These are the Best IAS Coaching in Cuttack
The following is a list of some of Cuttack's Top 10 IAS Coaching Centers. After speaking with local students who have received advice from such Coaching Institutes in Cuttack, you can choose among the finest IAS Coaching centers in Cuttack for your demands. We trust the mentioned IAS academies in Bhubaneswar can assist and advise you in finding the Best IAS Academy in Cuttack.
Aarohan Classes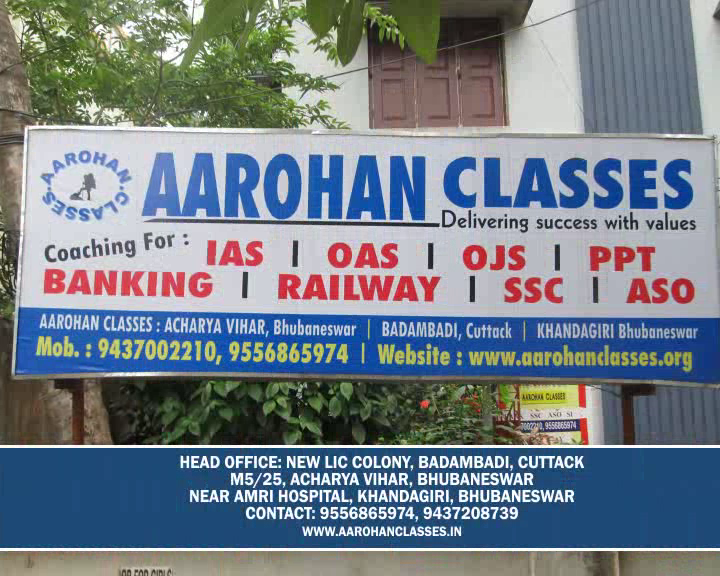 In 2011, an ex-international civil servant (United Nations) founded Aarohan Classes to provide coaching to civil service hopefuls.
The institution's goal is to provide civil service test preparation that is both cost-effective and results-oriented. The following are some of the most significant benefits of enrolling in Aarohan Classes:
Features:
Batches for employed aspirants are held on Sundays.
Testing on a daily and weekly basis
Online video classes are offered, as well as a student forum for post-course revision.
Contact Details
Address: Cuttack Campus: Aarohan Classes Badambadi Main Road, Opposite Ahalya Mandap, Near Sambad Office, Badambadi, Cuttack, Odisha, Pin Code: 753012
Phone: 9556865974, 06747118090
Website: http://www.aarohanclasses.in/
E-Mail: [email protected]
Ravenshaw Helpline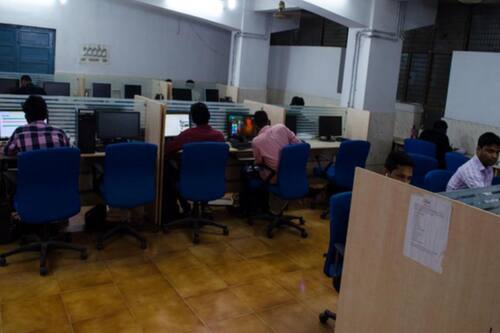 Due to a lack of professional institutions, soft skills such as spoken English and accent training are not properly offered to students in Orissa. Though some universities provide Spoken English courses in Orissa and prepare students for job-related abilities such as group discussions and personal interviews, just a few institutions provide high-quality services to students.
In the state, government institutions are a little sluggish when it comes to Soft Skills. As a result, pupils are falling behind in their studies. Though some commercial institutions have stepped up to provide Soft Skills in Orissa, they are either overly business-oriented or are clones of overseas institutions that provide these services.
In fact, the state requires institutions that are on par with international standards and can meet the basic needs of students.
Contact Details
Address: Pilgrim Road (Near Hotel Ambika) College Square, Cuttack, Odisha PIN. : 753003, India
Phone: 09437303774, 09668704368, 0671-2548978
E-Mail: [email protected]
Website: http://www.ravenshawhelpline.com/
THE PLANET VIDYA
THE PLANET VIDYA is the brainchild of a group of people who were always university toppers. THE PLANET VIDYA was founded in 1999 with the goal of igniting a new wave of competitive examinations among Odisha students without resorting to commercialization of education.
Today, THE PLANET VIDYA is the top performer in the IAS, OAS, Bank PO, SSC, Railway, ASO, and MBA exams. (Free Online Test/ Exam for Banking, SSC, Railway IBPS, SBI, ASO, MBA) (Online Centre PLANET VIDYA) This time, the past will be repeated in Engineering and Medical Entrance.
Features:
Weekly chapter-by-chapter tests
Before the exam, provides updated study material.
Time-saving strategy for problem-solving is taught. Hostel facilities for boys and girls are available.
Contact Details
Address: NEAR, JAYDEV VIHAR BRIDGE, NH 5, ACHARYA VIHAR, CHANDI CHAKA, LINK ROAD, CUTTACK.
Phone: 9437081288, 9337293398, 9937234389
E-Mail:[email protected]
Web Site:http://theplanetvidya.org
Drishti IAS Coaching
The motto of Drishti IAS coaching is to make the most of each day. They have always strived to provide the best for the kids by giving them with the appropriate assistance to help them achieve their objectives. As a result, it made it onto our list. Here are a few characteristics of coaching.
Features:
Performs a personality test
There is a programmed for distance learning accessible.
Classroom Learning Programs are also available in Hindi.
Contact Details
Address: PLOT NO.584, NEAR DOMNIC PUBLIC SCHOOL, NEW LIC EMPLOYEES COLONY, BADAMBADI, CUTTACK, ORISSA
Phone: +91 – 8130392354-56-59
Website: http://www.drishtiias.com/
E-Mail: [email protected]
AR Creation Centre IAS Academy in Cuttack
The primary goal of the AR Creation Center IAS Academy is to provide applicants with the most accurate and comprehensive information possible, taking into account all of the UPSC's evaluation criteria.
Features:
• Because the UPSC board has steadfastly changed the situation of the fundamental assistance appraisal, it is our push to revive our content and adjust our instructional strategy as needed.
• In this way, we can provide the best examination content, delivered by the most sought-after personnel.
• The UPSC test is designed to assess a candidate's topic knowledge, as well as his or her appreciation and explanations, in conjunction with their high and reasonable standard, making it the most challenging national level evaluations.
• The Academy prepares understudies with more important information and teaches them how to think strategically and act purposefully. That is why AR Creation Center IAS Academy's understudy has maintained their winning streak, winning in the basic organisations test in increasing numbers each year.
• The AR Creation Center IAS Academy's guidelines are based on interactive and intelligent learning. Along these lines, the employees create an environment that is conducive to a well-rounded education.
Contact Details and Address
Address: Link Rd, Badambadi New LIC Colony, Orissa State Electricity Board Colony, Cuttack, Odisha 753009
Website: arcreationcentre
M-Power IAS Academy in Cuttack
M-Power IAS coaching facility in Cuttack is expanding its wings to achieve the highest possible results in the UPSC civil services examination from the Cuttack area.
M-Power IAS coaching facility focuses on Concept building as a significant component of the IAS examination. Special lessons for doubt clearing sessions are also held at the M-Power IAS coaching center in Cuttack.
The institute for IAS also conducts test series on a regular basis. The M-Power IAS institution in Cuttack also offers IAS mains test series, IAS prelims test series, and interview preparation.
The daily tests were also held at the M-Power IAS coaching institution in Cuttack. This allows the institute to assess the students' strengths and shortcomings before they enrol in the M-Power IAS coaching centre in Cuttack.
Contact Details and Address
Address: Acharya Vihar, Near club, Bhubaneswar, Odisha 751013
Phone: 080933 66809
IAS Gladiator Academy in Cuttack
IAS Gladiator coaching centre in Cuttack thinks that if you truly want to win in India's first examination, the Indian Administrative Service exam, you must work smartly and under the supervision of the appropriate people. Every year, the exponent shall power of rivalry in the civil service examination increases.
According to the IAS Gladiator coaching centre in Cuttack, traditional and humdrum learning methods would not help you. This is why our highly qualified faculty at the IAS Gladiator facility in Cuttack provide you with the most up-to-date and effective approach and tactics for the UPSC CSE examination.
One of the greatest UPSC coaching centres in Thane is the IAS Gladiator Institute in Cuttack. People who live in the Cuttack area should take it as a practise exam for the IAS exam. The IAS Gladiator coaching centre in Cuttack is in a prime location.
Features:
Mock test on a regular basis
Up to the date of the Viva Interview, well-researched study materials and current affairs handouts Expert grooming by a team of professionals
The library is well-stocked.
Smart Classrooms with Air Conditioning
Contact Details and Address
Address: Sushama Villa, Arunodaya Colony, Cuttack, Odisha 753012
Contact Number: 9853615561
Website: http://www.iasgladiator.com/
E-mail: [email protected]
Career Launcher, Cuttack
If you plan to appear in the civil services exam, Career Launcher, a well-known company in the education business, is one of the best possibilities.
They have effectively established themselves as one of the best IAS coachings in Cuttack, thanks to their experienced staff and innovative teaching style.
Features:
It offers study materials.
Mock tests are conducted on a regular basis.
Seasonal Tests at the Right Time
Contact Details
Address: 3rd Floor Kailash Plaza Link Road Opposite BSNL Office, Odisha 753012
Contact Number: 06712367008
Website: https://www.careerlauncher.com/
E-mail: [email protected]
Bijay's Coaching Centre
Aspirants come to this school to attain their goals, and this academy helps them reach them by working hard every day and focusing on the goal.
They have experienced faculty and a robust infrastructure, and they consistently produce good outcomes.
Features:
Mock tests and weekly tests are available from experienced instructors who are supportive of pupils.
The class size is 100 pupils, and the infrastructure is well-structured.
Contact Details
Address: Budhi Thakurani Lane, Kazi Bazaar Rd, Oriya Bazar, Cuttack, Odisha 753001
Contact No: +91- 09861289660
Siksha Samruddhi
This is a tribute to their hopefuls. Every year, they produce excellent outcomes, and they have excellent facilities and staff members that are qualified to instruct the students.
This is ideal for IAS preparation. Siksha Samruddhi is a prestigious institution that provides B.Ed students with a high-quality education. They're on Link Road, in front of Sambad Office, Cuttack-12, in the centre of Cuttack city.
They have a panel of qualified professors to ensure that students receive a superior education structure. Their educational system has been designed in such a way that their pupils can not only feel comfortable taking competitive exams, but also excel at them.
They believe in releasing talent, energy, and commitment. They consistently support excellence, innovation, and originality while seeking quality, which helps them maintain relevance and pragmatism in their academic offerings.
Since its inception, they have been committed to developing and establishing a one-of-a-kind, world-class institution that will provide education in the fields of science, arts, and commerce. They also want to make a substantial contribution to teaching and extension activities for the targeted application of various education and the welfare of students.
Features:
Daily Classes
Study Materials
Hostel Facility
Course Fee in EMI
Library Facility
Contact Details
Address: Maitri Lane, Link Road, Cuttack, Odisha – 753012
Contact: 8249-000-264
Conclusion
When you have to do everything yourself, finding the right institute to begin your IAS preparations can be challenging. From obtaining the greatest study resources to remaining motivated till the preparations are completed. It will be easy for you to complete the preparations if you have the best IAS coaching institute on your side.
The following list of the best IAS Coaching in Cuttack has been compiled after extensive study. This article discussed the top IAS coaching institutes in Jamshedpur and their distinguishing characteristics.