Under this post, we have covered:-
Best ias coaching in Bangalore with fees
Top upsc coaching in bangalore
Best ias coaching in bangalore with fees
Top 10 ias coaching in bangalore
IAS exams are facilitated with competition in the country. The limited seats and the majority of students sitting make it one of the toughest exams in India. It is conducted for the supreme and respectful civil services of the country.
Various IPS, Magistrates, DM, etc. are selected through the same exam. Most of the subjects covered are related to history and geography.
Also, after clearing the exam, interviews are held to finally make it to the training session. So, all the opportunities come under the same and many of the students aspire to clear the same.
In India, there are more than 25000 coaching institutes that conduct a study for the same. They provide a complete environment and exposure for the students. it is always better to join a coaching centre before finally sitting the exam.
What to consider when looking for a coaching center in Bangalore?
One must consider certain relevant points before looking for a coaching centre:
Choose a coaching center that has some good past results.
Choose a coaching centre that has had old supremacy over the years i.e. It is old and divine.
Look for a coaching center which is totally away from traffic prone areas so that the student can study under silence atmosphere.
Also, look for a better accommodation facility especially for girls. There should not be much time from the hostel to the center.
Make sure that the center you are applying also have good and experienced faculty because faculty is all that matters when applying.
These are the Best IAS Coaching in Bangalore
Moreover, there are many gates open after clearing the UPSC exam. In a coaching center, one will get study material, revision classes, mock interviews sessions, doubt clearing classes, etc. to get prepared for the exam.
Pragnya IAS-Best IAS Coaching in Bangalore
Contact Details
Pragnya IAS Academy
No.1514,First floor,
19th Main, Sector 1,
HSR Layout,
Bangalore-560 102.
| | |
| --- | --- |
| Email:- | [email protected] |
| Phone:- | +91 9880487071 |
| Fax:- | +91 9880486671 |
| Website: | http://pragnyaiascoachingbangalore.com/ |
Pragnya IAS Academy is a Highly Rated centre for IAS Coaching. It generally starts with the setup of an education system that is digital. The experienced stream of faculty members who belong to great institutes.
PRAGNYA GROUP of IAS is one of the oldest educational institutions in south india which have trained thousands of IAS ASPIRANTS. pragnya cobine best in educational practices, powered and propelled by a philosophy of education that is eclectic and yet truly modern.
pragnya group of IAS institution enjoy the unique distinction of being the first  institute in south india to introduce satellite based teaching system with help of highly qualified teachers, pragnya IAS student have performed commendable from the past decade and there's alumni are successfully placed in most prestigious cadets in GOI.
Pragnya IAS insightful guidance helps people stay ready. The kind of readiness Pragnya IAS offers here goes beyond articulating visions, delegating accountabilities or tasks, or addressing "how you come off to those around you."
It starts with a willingness to be coached, to be coachable, to have someone help you prepare for what you know you must do. Being coached is difficult but extremely rewarding work. So if you are confused about which Coaching should you join for Cracking IAS? Then Pragnya IAS is Your Go to go Destination.
A responsive and dedicated doubt center for clearing various doubts. The sessions for mock interviews are also provided by the same. The complete exposure of competition is only possible with a high number of students enrolling. So, you are eligible for all types of facilities after joining Pragnya IAS Academy.
Advantages with Pragnya IAS
Intensive course with focus on Prelims, Mains and Interview process
Materials from Pragyna Publications
Coverage on Current affairs
Weekly assessment from Prelims and Mains point of view
Upto 50 test series as we test you before UPSC does
Access to recordings of all the lectures
Decide your own pace of preparation with help of our experts
Essay Writing
Techniques on newspaper analysis
Excellent Classroom Infrastructure
Very High Success Rate
AC Classroom with Audio Video Equipped
Well Acclaimed Study Materials
Extended support even after completion of the course
Contact Details
Pragnya IAS Academy
No.1514,First floor,
19th Main, Sector 1,
HSR Layout,
Bangalore-560 102.
Analog IAS Institute
Analog IAS Institute is having good reviews and ratings. The past results are also wonderful with a selection rate of 68% and highest rank 45.
Most of the students look for better results here and finally they get what they want. The teaching staff tries to evaluate students by asking different questions and focus more on the weaker students.
Special revision classes are held at the weekend so that students can be nourished with topics. This is the best chance to clear up various doubts. Mock interview sessions are conducted by the institute so that students can know the conditions and behavior during an interview.
The accommodation facilities are also provided by the institute itself. The most-wanted facility here is the digital system of studies which is conducted through projectors.
It makes students clear various topics in an easy way. So, one will have a good time here while preparing for UPSC.
Contact Details
Address: Remco Layout, Vijayanagar, Bangalore- 560040.
Email: [email protected]
Phone: 9152387759.
Rao's Institute of Civil Services
Civil Services are the top-most services conducted in India. And the UPSC exam is initiated for it.
The main aim of Rao's Institute is trail aspirants and make their dreams come true for the betterment of India.
One will be able to enjoy comfort and facilities while studying. The classrooms are facilitated with working ducts and AC. A special charge is given to toppers as they are the main rankers.
Also, the selection rate as per last year status is 67% which is great. Students feel more comfortable while clearing concepts from top-class faculties.
The institute also conducts various seminars for motivating students in the same field. It is better to study where students get motivated for a common purpose.
So, one can join Rao's academy for getting the required knowledge and cracking the exam in an efficient way.
Contact Details
Address: 5, Water Tank, Banashankari 3rd Stage, Bangalore- 560085.
Email: [email protected]
Phone: 9152134683.
Logic IAS Academy
Logic IAS Academy is again one of the oldest academies of Bangalore. It is known to provide the best coaching in comparison to any nearby center. The students who enroll here are really very talented and their supreme aim is to crack IAS anyhow.
For them, high-class faculties are hired with experience of over 10 years. The selection rate is 53% as per last year. Moreover, the facilities are also to be seen in classrooms with digital systems and ACs included.
The best option for studies comes from regular and revision classes. One may find a sorted environment here with no indulgence of any noise. The tests are held regularly and the results are also sent to the parents.
A highly competitive environment makes students work hard work and this is a major principle followed here. So, students can opt for a positive future from here.
Contact Details
Address: 34 2nd Floors, 2nd Main Road, Attiguppe, Bangalore- 560040.
Email: [email protected]
Phone: 9152527185.
Achievers IAS Academy
AIA is a top-rated academy for IAS coaching in Bangalore. The main benefit arises from the teaching methodologies here. It has thousands of positive reviews from ex-students.
The improvement had been seen in the classroom infrastructure by facilitating full AC. Here, students can sit and study with focus. It is a great job to conduct mock interviews for the students.
The students also meet up with certain yoga classes for free. The environment is clear all around the academy as it is away from traffic prone areas of Bangalore.
The accommodation facilities are also included for both boys and girls. This is one of the best developments seen here.
Students can completely focus on their studies without any kind of disturbance when sitting in the classroom. So, it is a better place where you will find everything.
Contact detail
Address: No. 1360, 2nd Floor, 100 feet Road, Jayanagar 9th Block, Bangalore- 560069.
Email: [email protected]
Phone: 9152365712.
Victory IAS classes

They guarantee real-time examples, visual learning, group discussions, tips, and training from professionals and have a record of producing successful officers.
They have different methods of teaching from others which include pictures, short notes, providing examples, etc.
Address: –Flat No 009, MAA Brindavan Apartments,
Whitefield, Bangalore – 560066, Behind SAP Labs & Near Graphite India Signal.
Global IAS Academy
It also has a record of being one of the best coaching institutes in the city but what makes it stand out is the fact that they provide focused training.
They also provide assistance to each candidate and also boost morale by inviting officers for guest lectures. They also focus on developing the skills required for becoming the best IAS officer.
Contact Details
Global IAS Academy
361, STERLING ARCADE,
7th Block, II Floor,
I Main Road, 80 Ft Road,
Koramangala,Bangalore-560095
Email- [email protected]
National IAS Academy
NIA is one of the head branches of IAS Academy. It is a prominent center for coaching in Bangalore. Top-class facilities are excepted here with better results. The selection rate was 67% in last year with the top rank of 56.
This is good to know that such centers are really providing some best results in recent years. The sections of IAS are divided into different parts and each part is subjected to some experienced faculty.
They teach in such a way that students don't have to rely on revision classes. Students find the best place to reside since the accommodation facilities are also provided by the coaching center.
The review tests are very important here as they are going to measure the overall work of the student. Also, if he/she does well then, they can be upgraded to a higher batch.
Contact Details
Address: Lucky Paradise, 2nd Floor, 8th F Main Road, 22nd Cross, Jayanagar 3rd Block, Bangalore- 560011.
Email: [email protected]
Phone: 9152180105.
Shiksha IAS Academy
Shiksha IAS Academy is rated with B+ rank in the Outlook Magazine. The selection rate from here is more than 50% which is quite good. It is one of the efficient institutes in Bangalore for IAS coaching.
This is possible because it has the capability to provide the required techniques to solve various problems. This is all based on the experience that the faculty members are having.
The total number of faculty is 34 and students are 500. It is a better option for local students who will coach for IAS.
Extra classes are held at the end of the day to revise the topics. It helps students to clear various doubts at the end of the day.
A better option for outsiders is to take a nearby hostel for managing residence facilities. So, one can choose it for easy convenience.
Contact Details
Address: No. 218, 1st Floor, 9th Main Road, 6th sector, HSR Layout, Bangalore- 560102.
Email: [email protected]
Phone: 9152388009.
Bangalore School of Civil Services
BSCS has the highest number of positive reviews by students. It is a self-financed institute that conducts coaching for civil services. The faculty here is provided by the government which is highly qualified and experienced.
Here, top students are having their place grabbed for coaching. It is a highly beneficial institute as it provides regular classes under the best facilities.
The study material is provided or written by top IAS faculties. Also, different tests are conducted at the end of the month to measure students' dedication to studies.
If you are in the top batch then you will get more experienced teachers. Overall, a faith of competition is provided for the students at an All-India level.
It is also away from any kind of traffic-prone area and this is highly beneficial for the students.
Contact Details
Address: No. 18, 2nd Floor, Bellary Main Road, Hebbal, Bangalore- 560024.
Email: [email protected]
Phone: 9152336068.
Spoorthi Institute
Spoorthi Institute supports only a limited number of students at its premises.
The fee structure is also less efficient with coaching skills. It is located in the main market and students can easily reach there irrespective of the time.
Some retired IAS faculties are teaching and imparting their best skills to the students. The highest selection rate reaches 45% last year.
Every student is treated equally with an aim to provide education irrespective of caste, creed, color, or sex.
Most of the students have cleared UPSC with a good rank and are officers now. The local students can find a place here while it is not fit for outsiders.
Different teaching methodologies are followed with an aim to clear all concepts. Students can also enroll in doubt classes here. So, the local students can join the institute and gain benefits.
Contact Details
Address: 3rd Floor, 1st Main Road, Balaji Layout, Magadi Main Macho Halli, Bangalore- 560091.
Email: [email protected]
Phone: 9152583402.
Spardha Chaitra
The selection rate of the same is 34% with the highest rank in 4405. The classes are provided in different compartments included at the center only.
It is a low-capacity institute with students enrolling not more than 500. One more center is provided in Bangalore itself. The teaching staff is average with experience of more than 3 years
. They try to cover each and every topic so that one may not face any kind of problem during the exam. The students can also look to cover different doubts if there are any.
Moreover, the opening hours for the center are between 9 AM to 6 PM which is also feasible for girls.
The environment is good and the working facilities are average at the institute. You can visit the website and contact me with the details provided.
Contact Details
Address: 3/48, 1ST A Main Road, 2nd Cross, Vijayanagar, Bangalore- 560040.
Email: [email protected]
Phone: 9152385969.
Edu Guide
Edu Guide is a small coaching institute in Bangalore. This is because it has the capacity for a low number of students but the teaching methodologies are just more than average.
The faculty staff is good and consumes different processes with dedication. They also motivate the aspirants for a better future. A special discount is also provided for students doing well in the institute and for this purpose, it conducts exams every month to measure their potential.
Edu Guide also provides good study material at the beginning of joining and this material helps the students throughout their studies.
Moreover, some can also join special classes held for other competitive exams. One can enjoy the fine and easy nature of studies at easy prices.
Contact details
Address: 53, FNJ Arcade, Priyadarshini Layout, Krishnarajapuram, Bangalore- 560036.
Email: [email protected]
Phone: 9152691219.
Himalai IAS Center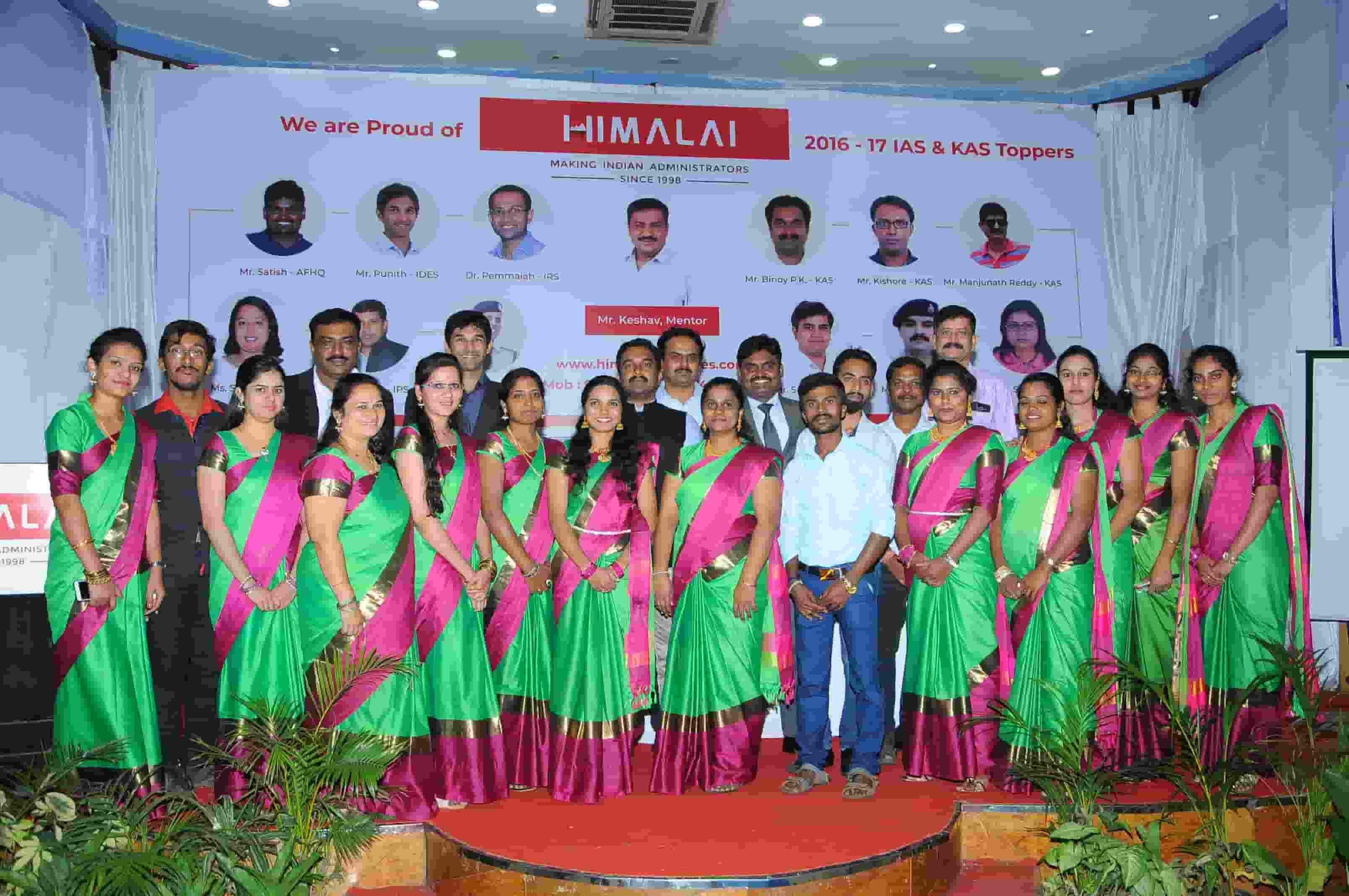 Himalai IAS Center is one of the best private institutes or centers for IAS coaching. The foundations were laid early and it is working in the most efficient way.
The selection percentage for IAS is about 78% with the highest ever rank of 5. Most of the students enroll here for the type of education they provide and not just because of the facilities.
It is the best place for the aspirants of Bangalore while others can find a place nearby. The teaching methodologies start with the best faculty members who enroll their best for the students.
Each subject of IAS is tough and there is a need to clear every concept. Also, a moderate facility is used for teaching purposes. Students understand better and raise doubts whenever they feel.
Contact Details
Address: No. 173/B, 1st Floor, 7TH Main, 4TH Block, Rajajinagar, Bangalore- 560010.
Email: [email protected]
Phone: 09844609250.
Spardha Mishra IAS Kas Coaching Center
This coaching center was started by one of the pioneers Spardha Mishra who was also a ranker in IAS. It has some remarkable results to carry on various motivational scripts.
The selection rate is about 56% and the highest rank is 65. Overall, the development has led to the complete build-up of infrastructure and knowledge. It provides education for students of all genders irrespective of caste and creed.
The best institute is known to provide the type of quality education for the students and Spardha center furnish the same. Students grab the best from the faculty and try to raise all types of doubts.
Even, the center provides daily sheets for students' development. The environment is fine here and separate classes are held for both boys and girls. It is one of the most developed coaching centers in recent years.
Contact Details
Address: No. 3417/15, Service Road, Vijayanagar, Bangalore- 560040.
Email: [email protected]
Phone: 0935111188.
Topper IAS Center
The Topper IAS Center is known to provide wonderful opportunities for the weaker section of society.
Yes, it gives scholarships for the talented people of Bangalore for whom money matters a lot. This is one of the best initiatives taken by any center in Bangalore.
Topper IAS Academy believes in imparting the best knowledge through experience and regular dedication. It is good to say that the rate of selection is also good here.
Most of the students just look for results and it is delivering exceptional results. Also, it provides a wonderful opportunity for those who are very talented but couldn't study due to lack of money.
The classrooms are provided with common AC which works regularly. The level of competition is high in the center with a common goal. Hence, it is a great place to join in Bangalore.
Contact Details
Address: No. 72, Mahindra Tower, Vijaynagar, Bangalore- 560040.
Email: [email protected]
Phone: 06363219044.
Pragnya IAS Academy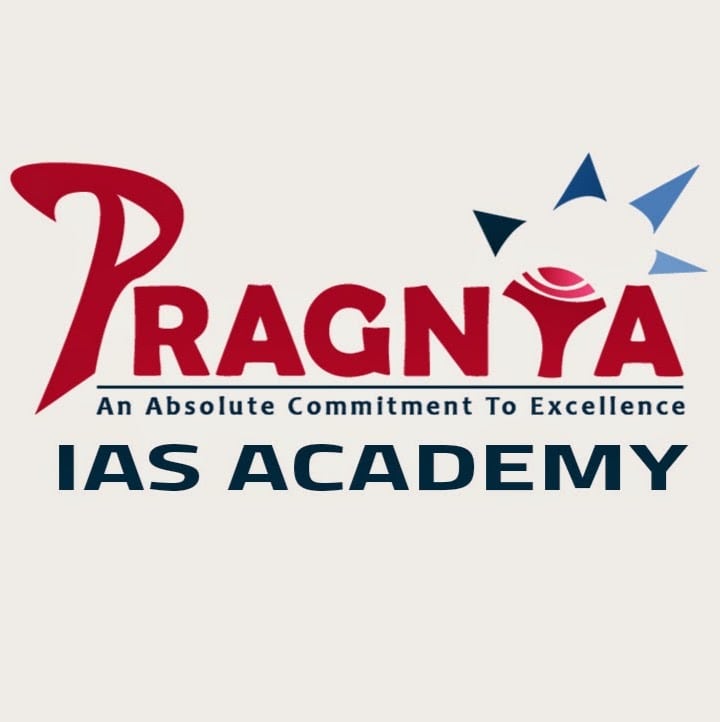 Pragnya IAS Academy is a newly opened center for IAS Coaching. A big blue building has its existence with beautiful boundaries.
This IAS Academy is making its way out for the new generation. Students who are local are happily joining it and finding a good response.
The selection rate is not too high for now but yes you will get all types of facilities here.
It generally starts with the setup of an education system that is digital. The experienced stream of faculty members who belong to great institutes.
A responsive and dedicated doubt center for clearing various doubts. The sessions for mock interviews are also provided by the same.
The complete exposure of competition is only possible with a high number of students enrolling. So, you are eligible for all types of facilities after joining Pragnya IAS Academy.
Contact Details
Address: No. 1514, 1st Floor, 19th Main, HSR Layout, Sector 1, Bangalore- 560102.
Email: [email protected]
Phone: 09880487071.
JICE Academy for Excellence Pvt. Ltd.
JICE Academy is enriched with the power of experience. It is one of the best and oldest academies for IAS coaching in Bangalore.
The experience lies in the experience of the faculty members and yes, it is true to say the teaching methodologies are superb. The foundation is also led by one of the top rankers in the UPSC exam.
They apply easy techniques for the students so that they can learn easily. This is the main theme conducted by the teaching department here.
Moreover, every Sunday is set up with class tests that will measure the overall performance of the aspirant. This is a good step that will help in keeping or maintaining a balance between studies.
Moreover, revision classes are also conducted for the students. It will be a better choice to join this academy and come out with flying colors.
Contact details
Address: No. 1045, 2nd Floor, 6th Main Road, Vijayanagar, Bangalore- 5600040.
Email: [email protected]
Phone: 09035528526.
What is The Indian Administrative Service (IAS) Exam?
Formerly known as the Imperial Civil Services (ICS), it is considered one of the hardest competitive exams in India.
This exam is conducted by the Union Public Service Commission for the recruitment of officers for the All-India Administrative Civil Service.
About IAS:
Founded in 1858 as the Imperial Civil Services.
The Indian Administrative Service is the most-elite administrative civil service of the Government of India. The IAS post is among the top post in services like IPS, IFS, etc.
It is one of the three All India Services, its cadre can be employed by both the Union Government, the State Governments, and public-sector undertakings.
Read More:- Is Coaching a Must to Crack the IAS Exam?
Roles and Responsibilities of an IAS
An IAS officer is qualified to represent the Government of India at the international level in bilateral and multilateral negotiations. He/she is given the administrative command of an entire district as a District Collector.
Keep in mind, the role of IAS officers is very vulnerable, demands a great deal of responsibility and reverence. It is also important that an officer is physically and mentally fit and healthy to handle the work pressure without giving in.
Implementing policies through supervision and also traveling to the places where the approved policies will be implemented.
Implementing policies comprises disbursement of funds through personal supervision. Answerable to the Parliament and State Legislatures for any violation of rules while on duty
Handling affairs of government that involve framing and implementation of policy in consolation with the concerned minister. Functions and responsibilities differ at different levels of career
Initially, IAS officers join the state administration at the sub-divisional level, resuming their services as sub-divisional magistrates, and look after law and order, general administration and development work in the area assigned to them.
The post of the District Officer also known as District Magistrate, District Collector or Deputy Commissioner is the highly respected and responsible post the IAS officers enjoy.
At the district level, an IAS officer deals with district affairs, including implementation of developmental programs. The officers may also be appointed in the State Secretariat or they may serve as Heads of Departments or in Public Sector Undertakings.
he may serve in different positions from the State to the Centre and vice versa. This happens through deputation.
At the Centre, IAS officers serve at the highest position as the Cabinet Secretaries, Secretaries/Additional Secretaries, Joint Secretaries, Directors, Deputy Secretaries and Under Secretaries. They are appointed to these posts based on seniority.
At the Centre, the IAS officers play a key role in formulation and implementation of policies related to a particular area; for instance, finance commerce, etc.
During formulation of a policy and decision making, IAS officers serving at different levels i.e., joint secretary, deputy secretary give their valuable inputs.The policy takes its final shape through a final decision the minister concerned or the cabinet, depending on the seriousness of the situation.
Is coaching important for IAS exam?
Yes, coaching centers are having good supremacy in finally concluding and preparing you for the exam. If the student really wants to apply for the same then he/she is going to get a complete guide for IAS preparation.
This is really very important when it comes to IAS. Even, you are totally nourished with the best faculties who will teach you with their extreme and useful experience.
The coaching center also provides digital means to study and get doubts cleared. The tests are conducted every month according to the running topics.
Your concepts will be cleared with best teaching methodologies and digital formats. The mock interviews will let you know all that is needed for an IAS institute. So, overall it is a very good choice to be made for IAS Coaching in Bangalore.
Conclusion
We can conclude it with a vision to clear the IAS exam in the first attempt. It has really become so tough for the students who really dream of the same. Some of them fail several times but don't lose hope.
And this is what the coaching center generally teaches. It comes up with the best teaching techniques and environment so that the student can study under supervision.
First of all, a good guide is necessary for the student before actually dreaming for IAS. The scope and vision should be cleared for the betterment of the student.
It will help the student throughout their career. So, it may not be easy but there is nothing impossible in this world.
Also Read:-