CS or Company Secretary is a professional course that is managed and regulated by the ISCI (Institute of Company Secretaries of India).
ICSI is a statutory professional body that has more than 50,000 associate members.
The Institute of Company Secretaries of India (ICSI) has its headquarters in New Delhi and four regional offices in New Delhi, Chennai, Kolkata, and Mumbai.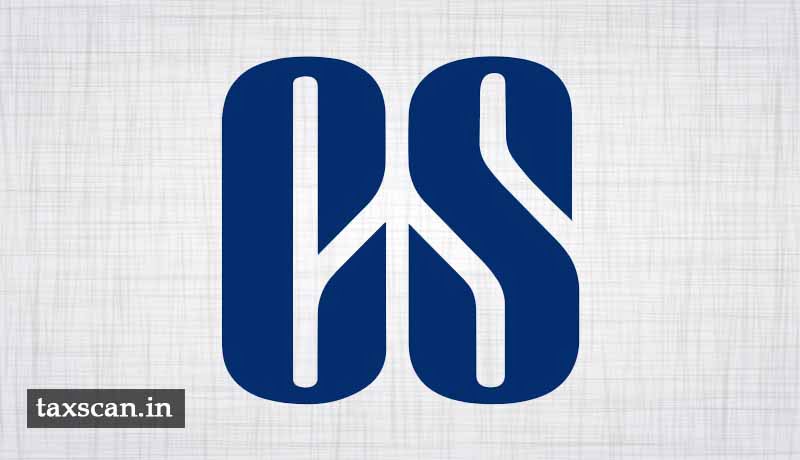 The company secretary ensures that an organization complies with relevant legislation and regulation, and keeps board members informed of their legal responsibilities.
The CS is responsible to ensure that the company and its directors operate within the law and is also the company's named representative on legal documents.
They are also responsible to register and communicate with shareholders, ensuring that dividends are paid, and maintaining company records, such as lists of directors and shareholders, and annual accounts.
Company secretaries are the primary source of advice on the conduct of business and this can span everything from legal advice on conflicts of interest, through accounting advice on financial reports, to the development of strategy and corporate planning.
These are the Best CS Coaching in Pune
If you have decided to join coaching to prepare for the examination, then you must choose the right coaching for you very carefully on the basis of a certain criterion like study material, faculty, past record, location, fee, etc.
There are many CS coaching centers in Pune and we are going to list the top 9 of those coaching here for you.
Aldine CA Pune- Best CS Coaching in Pune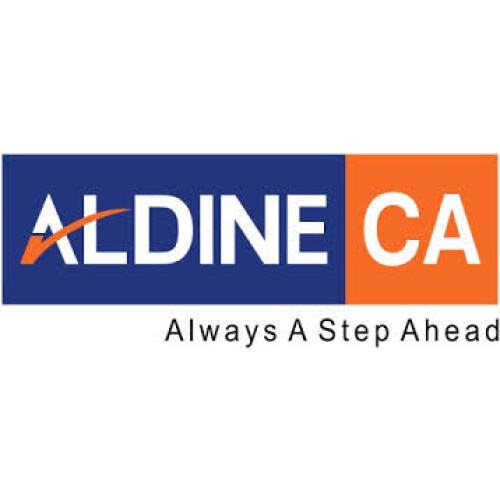 Aldine is an initiative of CA Parveen Sharma and CA Raj Kumar along with a group of India's supreme faculties having more than 20 years of experience in CA and CS coaching.
This institute works towards discovering and rejuvenating the latent potentialities of students, making them realize their untapped skills, and helping them streamline their dynamism towards productive outcomes.
For the past 20 years, the prestigious faculties of the institute have been successful in an uninterrupted and dedicated task of perfectly shaping worthy leaders of India as excellent CA, CS, good human beings, and professionally competent citizens.
Aldine aims to help CA/CS aspirants get advanced and personalized coaching from Best Faculties under one roof and at a very economical cost.
Aldine is committed to teaching and developing the next generation of Company Secretary through its cutting-edge technology.
The faculty at Aldine holds an average teaching experience ranging from 8 years to 20 years.
Contact details:
3rd Floor, Prestige Point, "A" Wing,
Office No. 150, CTS No. 283, Shukrawar Peth,
Beside Chinchechi Talim,
Near Bajirao Road,
Pune- 411002
Phone: 9673239993
Email: [email protected]
Eten CS
ETEN CS is a pioneering initiative that aims to help CS aspirants in getting advanced, scientific, and personalized coaching from acclaimed faculties, at their hometown, and at a lower cost compared to what they would have incurred if they took in-person classes from the same faculty.
The faculty lectures are beamed to all authorized ETEN CS centers from the state-of-the-art central studios at Delhi, Noida, Kolkata, and Bengaluru.
ETEN CS has some of the best panels of faculty members who are carefully selected and through their skills and experience, they have taught a large number of CS students and produced several rank holders.
The dedicated placement cell regularly conducts grooming sessions of the students in areas like soft skills, interview facing skills, behavioral skills thereby making them industry-fit.
The study material is prepared by the experts and is updated as per course requirements.
Contact details:
414, 4th Floor, East Wing,
Aurora Towers, M.G. Road Camp,
Pune, Maharashtra- 411001
Phone: 020 64018335
Agrawal Classes
This academy was established in the year 2001 and has become one of the favorites among the students.
The founders, Prof. Ritesh Agrawal & Prof. Anagha Agrawal are highly motivated towards progressive results by which their team is energized to teach with full potential and make the learning environment enthusiastic.
The vision of the institute is to serve as the professional, premium, and prominent coaching institute in the global community.
With the planned integrated programs and expert tutors, the students are guaranteed a successful journey on the road of their preparation.
Students are provided with specialized notes, plans, and consulting essential for improving their future.
Its qualified faculty, standardized content and coaching methods, comprehensive study material, and integrated systems help the students in achieving their goals.
Contact details:
Pune Press Owners Building,
Opposite Bank of Maharashtra lane,
Shastri Road, Navi Peth,
Near Alka Talkies Theatre Tilak Road,
Pune- 411030
Phone: +91 88886 88886, +91 88888 84444
Email: [email protected]
Sudhir Kulkarni's Professional Academy Pvt. Ltd.
It was founded by Prof. Sudhir A. Kulkarni in the year 1997 with a vision to achieve meritocracy and excellence among the students.
The mission is to inculcate a sense of purpose and a drive towards commitment, innovation, and self-motivation.
The finest educational services are delivered to endure value system, trustworthiness, and a sense of gratitude.
A unique innovative approach to learning and teaching helps the students to inculcate intense goal orientation, qualities of self-development, self-motivation, and wider perspective knowledge of various subjects.
It ensures that the teaching methodology, study material, and course structure are constantly updated.
Motivational Booster for students is conducted to help them know areas that need more concentration and guards against mistakes in the actual examination.
Detailed Notes are provided to the students along with the MCQ-based Brainstorming sessions.
Contact details:
304, Sanskruti Mantra,
Vijayanagar Colony,
Behind Hotel Girija, Tilak Road,
Pune- 411030
Phone: +91-020-24327975, +91- 94220 11986
Email: [email protected], [email protected]
Nectar Solutions
This institute was established with the mission to ensure that every single student benefits to an extent and comes out in the CS examination with flying colors.
It ensures that the students get superior information and data that is needed.
It has some of the best faculty and teachers who provide the students with good knowledge and instill important values amongst them.
The teachers are helpful and very cooperative among the students.
Fundamental learning-based & well-researched study material is given to the students with comprehensive syllabus coverage.
Innovative & examination pattern-based periodic testing & assessment are conducted with the personalized doubt removal classes to enhance individual learning.
Contact details:
3rd Floor, Bahirat Patil Empire,
Sector-40, Venunagar,
Waked, Pune- 411057
Phone: 07304898532
Email: [email protected]
Also Read :- 11 Best Apps For Competitive Exam Preparation
Finance Forum
This institute aims at providing the students with top-class facilities and structure for company secretary study material.
This institute helps in bridging the gaps between the aspirants and their career goals with the right implementation of the updated study material and guidance given by the expert faculty here.
Their amazing facilities help the students to achieve great success in different sectors of a professional career.
Teachers with very good experience provide the students with confidence and cooperation in any situation.
The study ambiance is very good, peaceful, and friendly. Classes are held in small batches which help in better attention on every student.
The practice papers and mock test papers are prepared considering the relevancy of the concepts related to the previous years' question papers.
Contact details:
Ruturaj, Sector No. 27A, Plot No. 257,
Opposite Sawarkar Ground,
Nigdi, Pune – 411044
Phone: 09021109134
Email: [email protected]
Good Shepherd Professional Academy
It is one of the most popular coaching centers in Pune. The mission of this institute is to provide the students with all possible inputs to make them realize their true potential and further enhance it to touch the highest levels of excellence.
It not only provides an unprecedented quality of education but also supports it with conducive infrastructure for constructive learning and growth.
The teachers and the other staff of the institute are highly qualified and experienced and help the students to progress and develop in a very well manner.
It also provides individual attention to every student to facilitate quick and effective learning of various subjects. The fee structure is very affordable here as compared to the other coaching in Pune.
Contact details:
D-17/18, Sant Tukaram Vyapar Sankul,
Near Rupee Co-op Bank, Tilak Chowk,
Nigdi, Chinchwad,
Pune, Maharashtra- 411044
Phone: 09822551425, 09021107755
Email: [email protected]
Blivinus Professional Academy of Commerce
This institute has been providing exemplary company secretary classes to the students for many years now.
It is the best when it comes to giving private and individual attention to every student which facilitates good learning and helps them in development.
It has committed itself to transform the students into developed personalities who are prepared to face not only the competitive examinations but also succeed in their respective career paths.
The highly qualified and experienced teachers help the students to develop and progress.
The faculty is very helpful and cooperative. The classes and coaching center are very well maintained and have modern facilities.
The candidates are also offered the best study material which is developed by the most sought-after faculty.
The institute regularly updates its content and also modifies its pedagogy accordingly.
Contact details:
Suvishnu Corner, 1st Floor,
Near Salve Garden,
Gangadham-New ISKCON Temple Road,
Kondhwa Budruk, Pune – 411048
Phone: +91 9021115248
Email: [email protected]
AK Professional Coaching Classes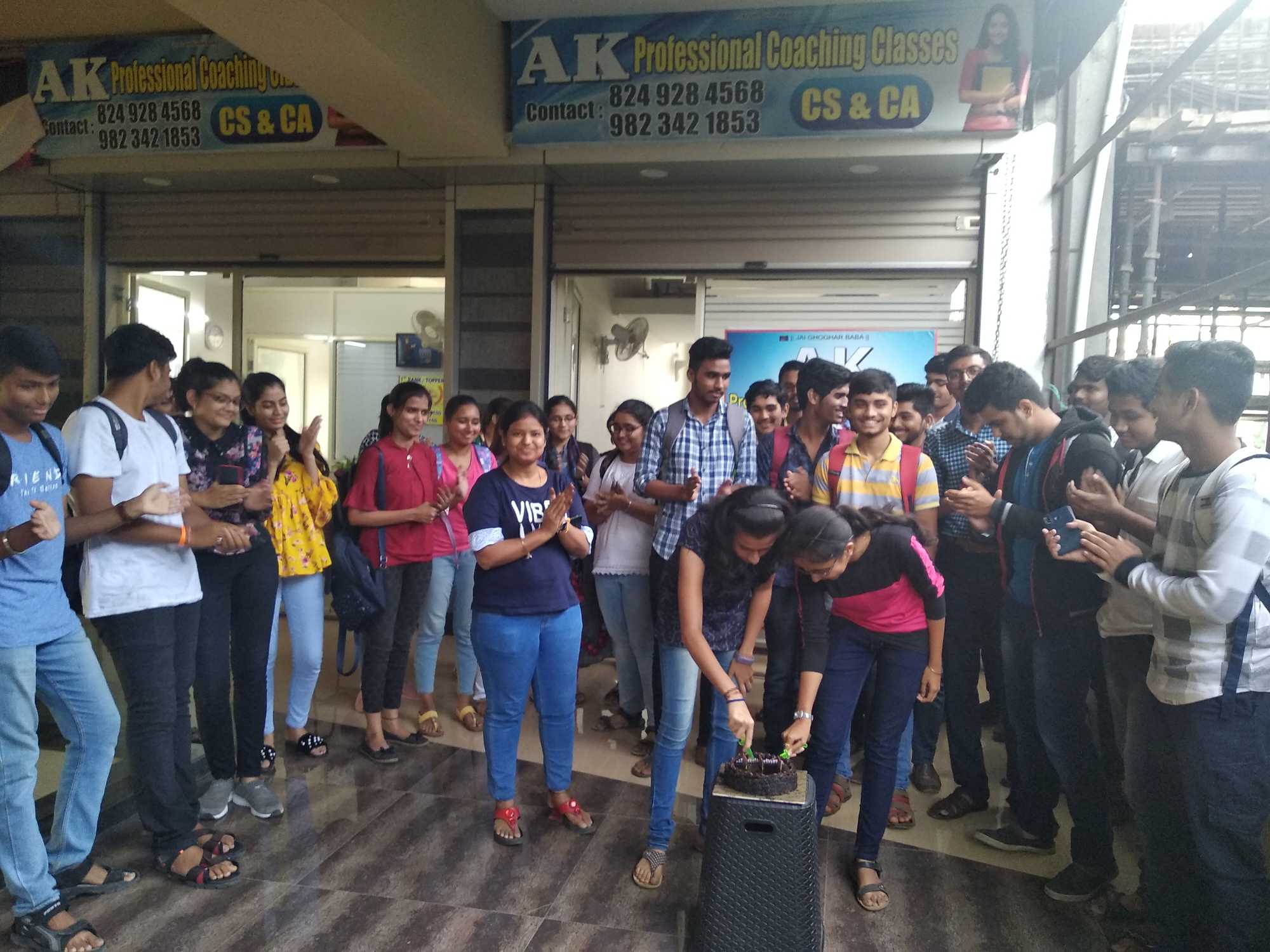 AK Professional Coaching classes is one of the renowned Professional institutions in Company Secretary coaching classes. Classes are Conducted by Qualified Professionals.
Its key purpose is to provide qualitative education to be the knowledgeable, efficient and successful Professional in the modern Corporate Society.
In our view it is the best CS class in Pune, only Qualified CA and CS will teach you.
Below are the advantages which one will get if they read from AK Professional Coaching classes
1. Study materials in easy words.
2. 25 Students in one batch.
3. Qualified CA and CS will be teaching.
4. Monthly test will be conducted.
5. Extra classes will be provided in case of Doubt.
6. Reasonable Fee they charge.
7. Value for money.
8. Library facility.
9. Faculties are very Cooperative.
10. If anyone only reads the study materials provided by AK Professional Coaching classes he/ She will surely pass the exam.
Contact details –
Phone number – 8249284568, 9823421853
Address – Shop no.113, 114, 1st floor Vision one mall, Tathawade – Chinchwad, near Bhumkar Chowk, Pin – 411033,
Email – [email protected]
Website:- https://www.akprofessionalcoachingclasses.in
Timings- Monday – Saturday: 8 AM – 8 PM
CS Course Structure
Aspirants willing to pursue the Company Secretary course have to undergo different programs and 15 months of practical training in order to get the company secretary credentials.
Following are the programs that one has to pursue in the company secretary course:
Foundation Programme
Executive Programme
Professional Programme
Management Training
The exams are conducted in English, as well as, in Hindi. However, the Business Communication subject in the Foundation Programme is conducted only in English.
CS Course Eligibility
1. After Class 12: Students applying for the Company Secretary Course after 10+2 will have to register for the Foundation Programme to start with. Students of science, commerce as well as arts can apply for the course.
2. After Graduation: If candidates seek a Company Secretary course after graduation they can apply straight away for the Executive Programme and continue with the Professional Programme after pursuing graduation in any field apart from fine arts.
3. Final Programme: Candidates who have not passed the executive program after graduation or those who have not passed the foundation and executive program after 10+2 will not be allowed to pursue the Professional Programme.
Is coaching necessary TO Pass CS Exam?
It is the most commonly asked question by the students. The answer to this question is that no, joining a coaching center is not necessary for your preparation but a mentor/ teacher is a must.
You can clear the examination without joining any coaching if you can do the required self-study and have the discipline & determination to crack the examination. It depends on your efficiency.
A coaching institute provides a practice method that helps you to succeed in your goal.
They provide you with a mentor/ teacher who guides you through your syllabus and exam pattern by a structured and disciplined approach.
Coaching has a thorough understanding of the core concepts and expertise in the domain and thus gives the students an extra edge.
You can obviously clear CS without coaching as it merely helps you but does not guarantee you a rank. Your self-study, consistency, and hard work you put in your preparation during your study routine matter far more than what you in coaching classes.
But with valuable guidance from the experts together with the right approach, a consistent study plan, and correct strategies students can fulfill their goals and attain success.
How to choose the best CS coaching in Pune?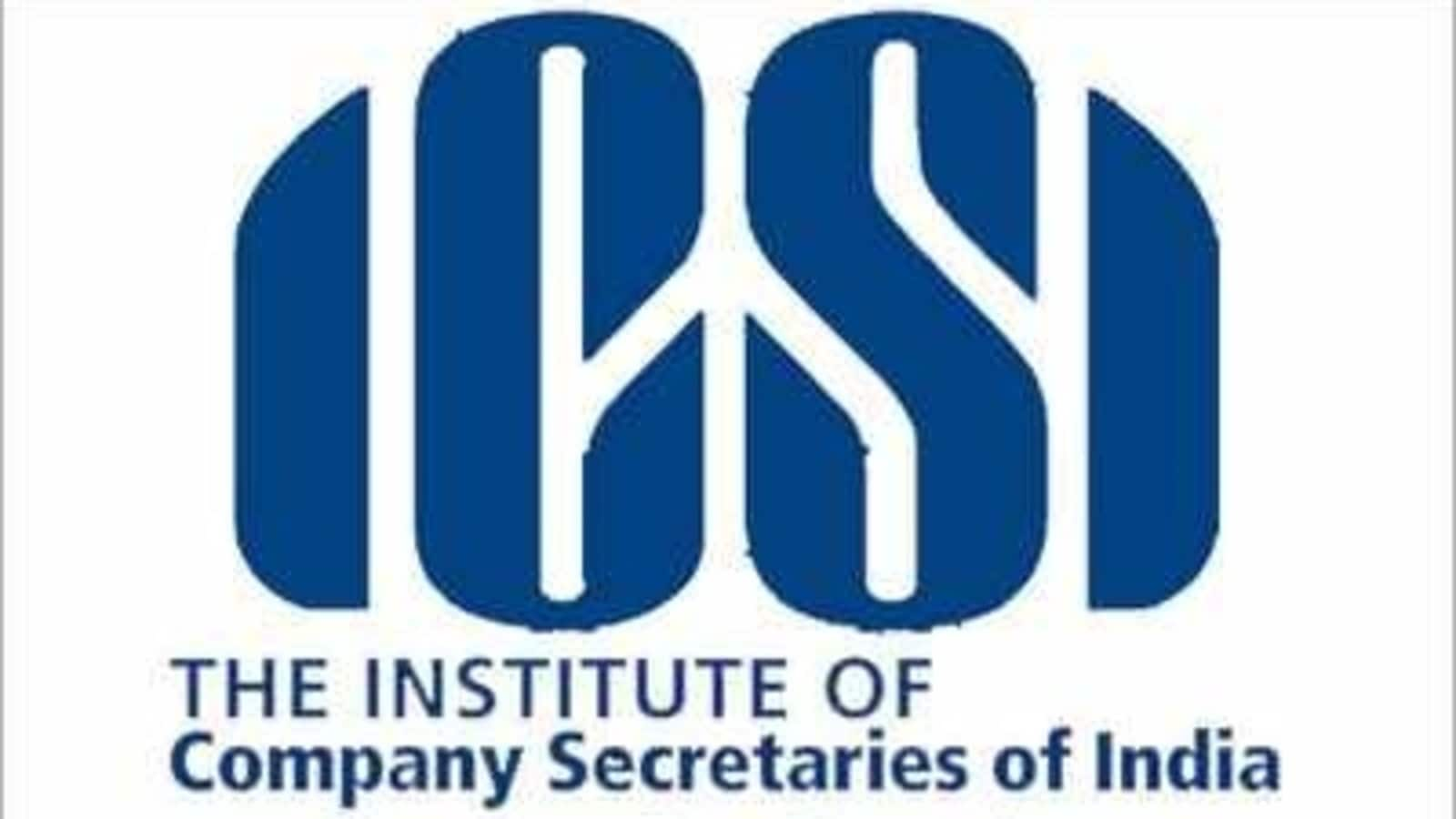 There are lots of coaching available but you must choose the best only in order to get a positive result for your examinations and thus your future.
When you decide to join coaching to prepare for this reputed examination, you should go for the best only.
Proper research should be done about some factors that should be done before getting enrolled in an institute and the points to be properly enquired for that purpose as below:
1. Student Review- You can get the best idea about coaching from the students enrolled there. Contact some seniors and other colleagues to get their reviews about the institute.
2. Teaching Faculty- Inquire about the teaching faculty. Experienced and updated teaching faculty can provide the students with a great deal of information and you can use their expertise to your advantage.
3. Study Material- Good quality of study material can be very profitable in the preparation and can give you an edge over the other students.
So do make sure that good quality synopsis and notes are provided by the institutions as it not only provides you with rich information but also saves your time.
4. Facilities- Infrastructure and the physical condition of the academy should also be properly looked into as a good learning environment is a must for positive results.
5. Success Rate- Check the success rate of the institute in recent years through an authentic source. Never go just for the fame of the institute as sometimes new institutes provide better study and facilities than the well-established brand institutes.
6. Fee Structure- Do make a note to compare the fee structure of different institutes before getting enrolled. Also, make sure that the institute is offering facilities that are equivalent to the fee you are going to pay.
7. Acquaintance with your subjects- This examination has compulsory subjects along with an optional subject. Some institutes and teachers specialize only in some particular subjects.
Thus it is necessary to make sure the availability and proficiency of the institute or teachers in your chosen subjects.
8. Course Pattern- The CS examination requires a very dedicated preparation as you have to complete a huge syllabus. The focus should be on gaining maximum knowledge with regular practice sessions within a given time frame.
Conclusion
Proper time and properly scheduled classes are required to be able to assimilate everything properly. So look for institutes that offer institutions that offer regular courses rather than crash or correspondence courses.
Here we have listed the top CS coaching classes in Pune. Choosing the right coaching center should be done after some research about some factors such as quality of the study material, faculty, past record, review of the past and current students, fee, location, etc.
Before joining any institute, do go through the list and do some research before choosing the right coaching for you.