Under this Post We have Covered:-
visa consultants in chandigarh sector 34
visa consultants in chandigarh sector 17
top 10 immigration consultants in chandigarh
top work visa consultants in chandigarh
canada visa consultants in chandigarh
schooling visa consultants in chandigarh
uk visa consultants in chandigarh
Due to the strict and dynamic VISA regulations, selecting a VISA consultant and gaining a VISA is nothing more than a challenge today. For each one of you who aspires to set out abroad for studying or travelling you need proper guidance from the immigration consultants.
A trustworthy VISA consultant not only offers you its help prior to attaining a VISA but will keep helping post VISA assistance for accommodation and travel requirements.
If you are in Chandigarh, and you are planning to travel abroad for any reason, make sure you opt for the best VISA consultants in the town.
Having said that, there are a plethora of VISA consultants in the town. But it is an arduous task to find the most genuine and reliable ones that best suit your needs.
This guide contains a list of the 13 best VISA consultants that is the answer to all your queries. All the consultants listed below are based on the genuine charges, countries of expertise, infrastructure, professionalism, experience, and efficient customer service.
List of Best VISA consultants in Chandigarh
Are you searching for the best consultant in Chandigarh? Well, this guide lists the 13 best VISA consultants that are quite popular and known for the extensive services that they provide. Read on and have a look at it!
Blue Sapphire Consultants
Located in Chandigarh, Blue Sapphire Consultants is considered one of the leading and reputed immigration and VISA consultants. Besides providing great services, this company has proven results as well.
Blue sapphire consultant has beautiful premises and has link-ups with several state-of-art universities, colleges, and institutes all over the globe.
Besides providing student VISAs, Blue Sapphire is also famous for providing Canadian citizenship. This company is known for an outstanding success rate.
CONTACT DETAILS:
● Location: SCO, 58-59, Ground floor sector 34-A. Chandigarh ●
● Countries: Australia, Singapore, USA, Canada, UK, Switzerland, New Zealand.
● Official website: http://www.bluesapphireconsultants.com/
Academic and Professional Studies Abroad(APSA)
Academic and Professional Studies Abroad(APSA) is a sanctioned education agency acknowledged by NZIS, PIER, AAERI, QEATC. They are a proven one-stop platform to cater to each requirement of such students who aspire to study abroad. By abroad, it means countries like Australia, Singapore, Germany, Ireland, Malaysia, UK, Canada, USA, New Zealand.
They offer full assistance that relates to student VISAs in addition to the visitor and dependent VISAs. The team of Academic and Professional Studies Abroad(APSA) not aims at getting admissions but assists the students in acquiring a scholarship from a distinct external scholarship.
The councilors of this company have gained brilliant training from Ex-US embassy experts. In addition to this, the students have the opportunity to have their file accessed by the Ex-US Embassy expert.
Besides Chandigarh, APSA owns an established office in New Delhi with a head office in New Zealand.
CONTACT DETAILS:
● Location: SCO 134,135,136; Above Axis bank, 3rd floor, Sector 34-A, Chandigarh
● Phone: 7341150014, 9899199979, 7341150010, 99999375572, 0172-4628125 ● Official website: http://www.apsa.in/
West Highlander
West Highlander is basically an overseas career counseling that extends its services to Canada, Australia, and New Zealand. This company provides services at zero cost. Their services include admissions, counseling, and VISA related services. The team of West Highlander is extremely qualified and experienced, possessing the best skills to manage the study process abroad in the best possible way.
This is why the senior staff of this consultant has acquired formal and professional training required for a study VISA from the Education NZ, Australian High Commission, and Canadian Accreditation bodies.
West Highlanders in Chandigarh is a public official for the International students as well. It has accreditations from the following,
Accreditations for Australia:
● License no.1280308, member of migration agents registration authority(MARA)
● Migration Institute of Australia MIA Number 5824
● Association of Australian education representative in India (AAERI)
CONTACT DETAILS:
● Location: SCO 130,131, 34A, Sector 34, sector 34A, chandigarh ● Phone: 9915999766, 9915999744
● Official website: https://www.westhighlander.com/
Sunrise Immigration consultants
Sunrise Immigration consultants in Chandigarh, is also known as the "sunrise International legal services". It deals in study VISAs as well as immigration services. Along with it, it deals in investor/business VISAs for countries like Canada and Australia.
Immigration: Canada, Australia
investment/business migration: Hong Kong, USA, Australia, UK, Canada, Singapore Student VISA: Australia, Singapore, New Zealand, Ireland.
CONTACT DETAILS:
● Location: SCO 74,75, Level 1and 2, Sector 8C, Madhya Marg, Chandigarh ● Phone: 0172 4261111
● Website: http://sunriselegalservices.com
Expertimmi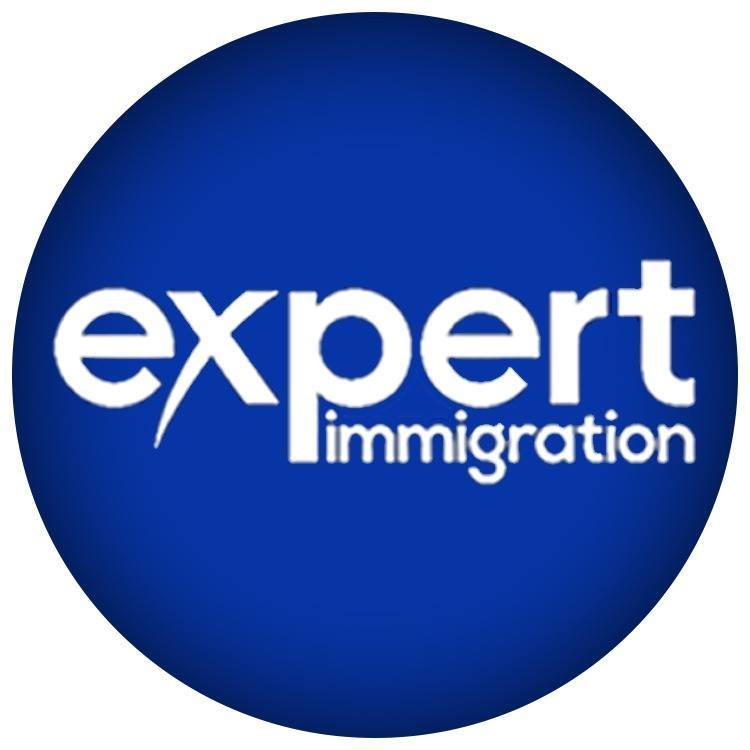 About
Founded in 2006, Expertimmi is one of the leading visa consultancy firms in India. They have a credible background in the immigration industry and has become a highly successful business throughout the last few years.
The team consists of strong professionals who always tend to specialize in visa & immigration services and has the required knowledge to help individuals who are planning to move from one country to another. The company also provides required guidance to its clients while also assisting them in settling in the new country.
Contact Info.
Address: Second Floor, SCO 27, Sector 20 D, Chandigarh
Phone: 0172-4371403
Email: [email protected]
Why Expertimmi is the best visa consultant in Chandigarh?
One of the major reasons why Expertimmi is the best visa consultant in Ladwa is because of their team of experienced professionals, who already have a diversified knowledge in the field of immigration. These professionals carry the correct qualification and thereby has the talent to oversee the entire visa process. As a result, the chances of failure are minimal, thereby saving you time & money in the entire procedure.
Moreover, Expertimmi tends to provide its services not only efficiently but also economically as well. Clients are served on a priority basis, and quality services are offered throughout the visa application process.
AEC consultants
Located in Chandigarh, AEC consultants is a high profile reputed immigration organization. This consultant deals in Student VISA. This company has more than 7 branches located in the major and chief cities of India.
In addition to it, the trained and skilled counselors present in the head office of AEC in Chandigarh, Sector 34-A, render brilliant guidance to each of the students and people approaching their consultant. They give a basic knowledge based on each country and the course that you need to choose accordingly.
The greatest advantage of an AEC consultant is that it is blessed with an in-house Ex-VISA officer. This officer assists the candidates by helping them appropriately prepare the VISA file.
CONTACT DETAILS:
● Name of the organization: Abroad Education Consultants.
● Location: SCO 54-55, Sector 34-A, (near Mukut hospital), Chandigarh. ● Phone: Student VISA ( 8556015132)
● Tourist VISA ( 8699666555)
● PR for Canada: ( 998895010- Guntaas Kaur)
● Student VISA for Schengen, Singapore, Cyprus, Hungary, Poland, Portugal: ( 8699666555- Mr. Prabhjot)
● VISA services: Dubai, Ireland, Australia, Canada, UK, New Zealand, USA, Singapore, etc.
● Official website: http://www.aecchandigarh.com/
Asia Pacific Group
This is a registered agent for migration for New Zealand and Australia. After immigration consultants, Education and Migration services are in most demand. This company is an expert when the topic is about immigration or student VISAs for Australia, New Zealand, or Canada. Having 2 offices in Sydney and Melbourne and 1 in Chandigarh.
Asia pacific group has a total of 6 registered agents for migration along with the office of MARA. The affiliations of Asia pacific include, AAERI Member of Australia, MARA, ISANA, ICEF, MIgration institute of Australia, Member of migration alliance, ENZ trained agency, licensed immigration advisor, and qualified education agent counselor that is registered for PIER.
Having assisted more than 20000 clients, Asia pacific group has one such trait that makes it stand apart from the rest of the consultants. Along with providing help in the entire VISA process, it provides complete support once you go abroad.
Countries of expertise:
Study VISA: Canada, Australia, New Zealand
Immigration service: Australia, New Zealand, Canada
CONTACT DETAILS:
● Location: SCO 477,478, Sector 35-C, first floor, Chandigarh
● Phone: 0172-4007414
● Official website: http://www.asiapacificgroup.com/india
Canam group
Canam group of immigration is such a consultant that aims at providing student VISAs. However, apart from focusing just on that, it renders advice to its clients regarding immigration as well. They hold a brilliant record for VISAs. In case you are thinking of shifting to Canada, and you are looking for the best-suited accommodation for yourself, you can refer and check Canam's official website.
Countries of expertise:
Study VISA: Switzerland, Dubai, Canada, UK, USA, NZ, Korea, Ireland, Germany, Singapore
Immigration: Canada, Australia(skilled migration)
CONTACT DETAILS:
● Location: SCO 83,84, Sector 17D, Chandigarh
● Phone: 0172 5051600, toll-free number-( 1800-200-5499)
● Official website: http://www.canamgroup.com/
WWICS Immigration Group
Established in 1993, you can consider WWICS as the world's biggest group of immigration. The team at WWICS consistently organizes seminars for educating people with regards to each immigration rule all over India. WWICS is one such immigration organization that owns the maximum quantity of offices situated in the major and chief cities of India. This is another reason it has the most number of immigration clients.
To be more precise, WWICS usually deals in investment-based immigration and skilled migration immigration.
Countries of expertise: Caribbean Islands, UK, USA, Canada, Europe, Australia, New Zealand.
CONTACT DETAILS:
● Location: SCO 2415, 2416, Sector 22C, Chandigarh(near hotel aroma) ● Phone: 0172 4243131
Oceanic Consultants
Established in the year 1996, Oceanic consultants also fall in the list of top VISA consultants in Chandigarh. Dealing hugely in student VISAs, they offer a vast variety of their services as well because of their expertise in this field.
Countries of expertise: UK, USA, Canada, Australia
CONTACT DETAILS:
● Location: SCO 124, 125, Sector 9C, Madhya Marg, Chandigarh ● Phone: 0172-4689000
● Official website: http://www.oceanicconsultants.com/
The Chopra immigration
Unlike the rest, the Chopra immigration company mainly focuses on the student VISA as well as other services applicable for students. This company deals in a vast range of
countries and is popularly known for their extra added and exclusive services that they provide for the students residing abroad. The Chopra possess some nice information about specific countries for helping those students who aspire to pursue their further studies in the country of their dreams.
Countries of expertise: UAE, UK, France, Australia, Singapore, USA, NZ, Ireland, Italy, China, Germany, Switzerland, Malaysia, Canada.
CONTACT DETAILS:
● Location: SCO 117,118,119, Sector 17C, Above Canara Bank, Chandigarh ● Phone: 01725076493
● Official website: http://www.thechopras.com/
SIEC India
SEIC India was initially known as Sonya International. It was a good and genuine consultancy and met all the needs of student VISAs and immigration. However, currently, SEIC only aims to provide services regarding the study VISA. They possess linkups and tie-ups with some famous and renowned colleges and universities around the world.
Countries of expertise: Canada, UK, USA, Australia, Germany, NZ, Singapore, Ireland
CONTACT DETAILS:
● Location: SCO 451, 452, Sector 35C, Chandigarh
● Phone: 0172 4650811
● Official website: http://siecindia.com/
Can Asia Immigration
CanAsia immigration consultants come in the rank with WWICS and sunrise group of consultants. They focus on providing immigration services to settle abroad under the category of skilled labor and business investment. Apart from this, CanAsia deals with many countries regarding study VISAs.
Apart from Chandigarh, it has its offices in Patiala, NewDelhi, Jalandhar, and Ludhiana.
Countries of expertise:
Immigration PR VISA: NZ, UK, Australia, Canada
VISA: the UK, NZ, Canada
CONTACT DETAILS:
● Location: SCO 425, 426,427, 428,Sector 35C, Chandigarh
● Phone: 0172 4321111
● Official website: http://www.canasiaimmigration.com/
Edwise consultant
Edwise is another consultant that ranks in the name of the top 13 VISA consultants in Chandigarh. It deals in student VISAs as well as other services related to students who wish to study abroad.
Apart from owning an office in Chandigarh, it has its offices in several parts of India including Pune, Cochin, Kolkata, Chennai, Delhi, Coimbatore, Jaipur, Vizag, Mumbai, Hyderabad, Ahmedabad, Surat, Bangalore, thane.
Countries of expertise: Mauritius, Denmark, Germany, UK, USA, NZ, Canada Switzerland, Dubai, Spain, Singapore, France, Australia.
CONTACT DETAILS:
● Location: SCO 59,60, 2nd floor, Sector 9D, Madhya Marg, Chandigarh ● Phone: 0172 5002722
● Official website: http://www.edwiseinternational.com
Who is a VISA consultant?
A VISA or immigration consultant basically deals in providing VISAs to people. These companies or consultants are responsible for assisting each individual who relocates to the international premises. The main objective of these consultants is to
make sure that the client restrains from any legal issues that can take place in regards to their relocation. They help and assist their clients to acquire VISAs and several other immigration documents with ease.
These consultants are responsible for guiding the client with the best of them and assist them unless they complete the procedure smoothly without any hurdles. However, the consultant must work within the strict guidelines and connect with the higher authorities and clients constantly through telephone or mail. Along with this, the VISA consultant has a powerful understanding of the controls of the border and its processes.
What do actually VISA consultants do?
Basically, a VISA consultant has many roles. However few of them include,
● It must look after each aspect following the VISA and immigration services to make sure the process runs seamlessly.
● The VISA consultant must meet the client and have an interview with them face to face to make sure if the client is suitable.
● The consultants make sure if each of the documents provided by the client is genuine, original, and accurate. It checks and rejects all illegal documents. ● The consultant prepares the fee and each information that the client, authority, and colleagues require.
● The VISA and immigration consultant helps to obtain green cards and VISAs to assist the client.
Things to consider before choosing a VISA consultant in Chandigarh
Each one on this earth wishes to travel abroad at some point in their life. Regardless of the generation, each one aspires to do a world tour. Sometimes, a student wishes to study abroad and a middle-aged man desires to explore the world. If you too wish to travel abroad in your life, what strikes your head immediately?
Here is when the first question arises regarding abroad. VISA!
The immediate next step that you think is to find a suitable consultant that can help you to fulfill your wish. But, did you know many illegal VISA consultants trap clients
putting them in trouble. But, few licensed and genuine VISA consultants help an individual to settle abroad or have a tour!
Below are 3 points that you need to keep in mind when you think of finding a VISA consultant.
1. Level of expertise: this point is one such point that is extremely important and you need to keep an eye on. Never opt for consultants that have low experience or are new to the field. Whenever you fix any meeting with them, make sure you verify their experience and check on their reviews as well as accomplishments. Ask them to show you their valid license. Each consultant that is licensed will never face a problem with showing up certificates.
2. Ask friends, family: the best and effective way to finalize whether a consultant is best or not, is worth your time or not, is worth your money or not, can be known by the reviews of their past clients. Ask for the specialization of the consultant. Are they study VISA experts, or are they offering immigration? Make sure to clear these fields to avoid confusion in the long run.
3. Services: ask the consultant if they will prepare you for a VISA interview. Cracking VISA interviews are extremely tough and definitely not everyone's cup of tea. Make sure that the consultant prepares you for the interview. Your VISA may be rejected immediately if they find you are not confident in what you speak.
For fulfilling the desire to settle abroad, or your dream country, you need to ensure that you follow a certain procedure that is accurate. Remember an immigration consultant plays a vital role to achieve your dreams.
The above-listed points will help you to get an idea of how to choose the best and genuine immigration consultant.
Conclusion
Today, India is leading in the fields of student migration as well as the global workforce. However, the point to be noted here is that people have completely different purposes to travel abroad. Hence, keeping all such factors in mind, this guide comprises both student VISA, work VISA, and residency VISA.
Many immigration consultants claim to offer the best services but fail to meet the demands and requirements of their clients. All they offer their client is tons of disappointments and loss of time and money.
But these consultants noted above have excellent services and have been for years in this field now. Catering to each need of individuals, these consultants offer valued assistance on several elements including VISA and travel assistance, preparation of documents, searching for universities, and looking at the eligibility criteria.
Hence, these renowned VISA consultants in Chandigarh have acquired a huge reputation by meeting all the requirements and fulfilling the desires of many candidates.
Also Read:-