NEET coaching Centers play an important role in motivating students to pass NEET because they work directly with students to provide them with the best guidance
. Choosing the right NEET coaching center is critical to assisting students in understanding and performing well in their educational requirements. An institute should have a strong track record of providing students with academic and non-academic assistance in order for them to gain insight, expertise, and focus.
The institute that a student attends should provide important study materials that include all of the fundamentals and clarifications of the various concepts of the entire subject.
Patna has emerged as one of the most popular destinations for aspirants from Uttar Pradesh, Madhya Pradesh, Bihar, Jharkhand, and West Bengal. There are many good NEET coaching institutes in the city.
Most of these institutes have experienced faculty and provide students with adequate support and expert guidance, as well as appropriate study material, to help them perform better.
Coaching centers not only provide lectures and preparation materials but also provide expert advice to help all candidates develop an effective preparation strategy. NEET coaching is very popular, and many institutes provide dedicated NEET coaching. In the article below, you can find the best coaching centers.
These are the Best NEET Coaching in Patna
Mentors Eduserv
Mentors Eduserv's strength lies in its unrivaled quality of teaching methodologies and its team of nationally renowned faculty members. The initial phase of their designed course aims to strengthen the basics and fundamental concepts of the subject.
Following that, deeper concepts are introduced to help students improve their analytical ability, concept interpretation skills, and problem-solving abilities. The entire course plan for the session (syllabus division, topic sequencing, test dates, and result preparation dates) is planned ahead of time.
The course is comprehensively designed so that a student is prepared to perform well in the boards as well as competitive and scholarship examinations at the state and national levels. The distinguished faculty members prepare and teach well-researched and comprehensive study material.
Features:-
RESHUFFLING OF STUDENTS & RESTRUCTURING OF BATCHES
HELP-SESSION
MOTIVATIONAL WORKSHOPS
Address – Parus Lok Commercial Complex, Plot No: 136/137,1st Floor, Boring Road Crossing, Near Quality Corner, Patna-800001
Contact 0612-3223681 / 82
ELITE Institute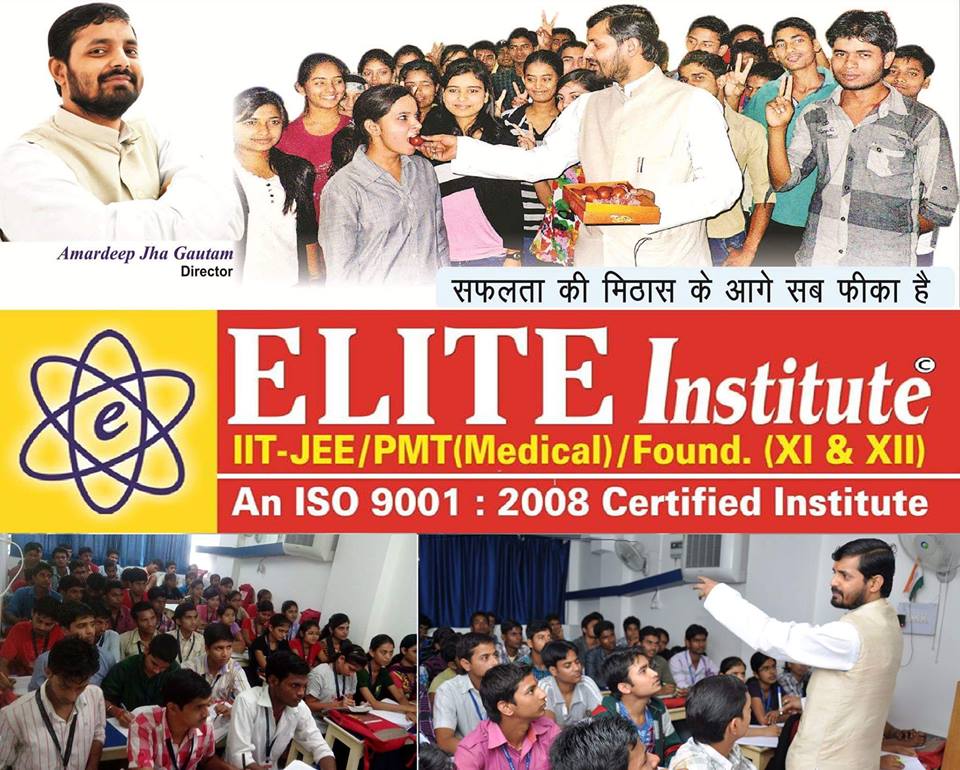 Elite Institute, located in Patna, is a premier institute for medical preparation that has seen consistent success. For many years, the institute has provided quality education to aspirants. The study materials provided are extremely beneficial to the students.
The faculty members are extremely knowledgeable and dedicated. The Institute's ultimate goal is to train students while instilling in them a thirst for knowledge and inspiring them to strive for professional and human excellence.
Features:-
LIBRARY AND LABORATORIES
HOSTEL ACCOMODATION AND TRANSPORTING FACILITY
CANTEEN
DRINKING WATER FACILITY
Address: 1st floor and 4rth floor, Jagdamba Tower, Sahdeo Mahto marg, Boring Road, Patna-800001
Contact: 0612-6530683, 0612-6440790
Vidyapeeth Academy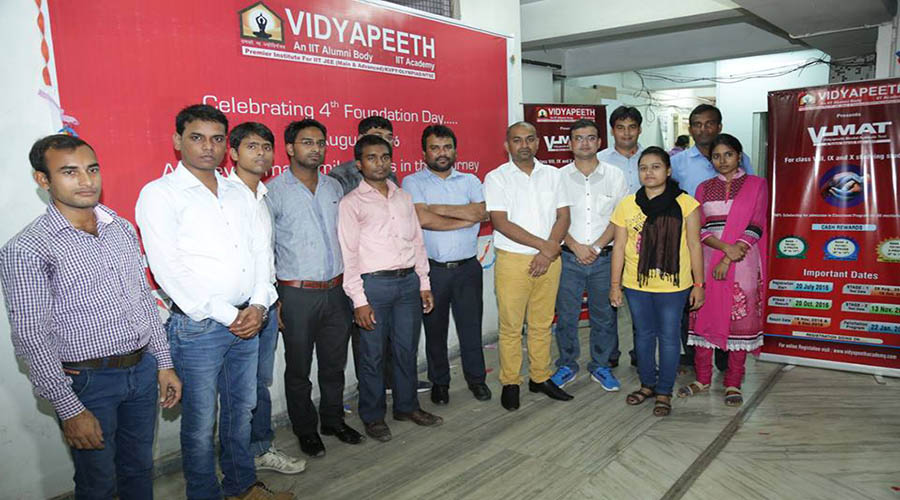 Vidyapeeth Academy is one of the top medical entrance exam coaching centers in Patna. All faculty members are graduates of the country's top medical schools and have taught at the country's leading institutes such as Bansal Classes, Resonance, Vidyamandir, and others. The progress of the students is tracked on a regular basis.
VIDYAPEETH ACADEMY is a group of former IITians with extensive teaching experience in addition to their IIT credentials. They have been in the teaching profession for a long time and are well aware of the system's shortcomings.
The reason for this is their previous association with major coaching institutes in India, which led them to recognize the institutes' weaknesses and strengths.
After conducting such a SWOT analysis and producing top JEE/Medical results, they devised a novel approach to providing a strong platform for IIT/Medical aspirants, which resulted in the formation of VIDYAPEETH ACADEMY.
Features:-
AC CLASSROOMS
MOCK TESTS
SCHOLARSHIP
ENTRANCE EXAM
Address -216 & 217, 2nd Floor, Grand Plaza, Dak Bungalow, Fraser Rd, Patna, Bihar 800001
Contact -0612 321 0240
Aakash Institute
Aakash Institute is without a doubt one of the best institutes in Patna for the National Eligibility and Entrance Test. The infrastructure is well-maintained. The faculty is composed of more than eight members.
The faculty is well-known for incorporating cutting-edge methodologies into their teaching strategies. The study material provided here is designed to prepare students for both board exams and competitive exams.
The syllabus incorporates elements from both the board's and competitive exams' syllabi. For better reach, each batch has a limited number of students and teachers, and revision and doubt-clearing classes are held on a regular basis.
Features:-
PRINTED NOTES
TEST SERIES
DISTANCE LEARNING PROGRAM
DOUBT SESSIONS
PERIODIC PERFORMANCE TESTS
ONLINE LECTURES
CLASSROOMS > 5
COUNSELLING
Address- 5th floor, UMA Complex, Fraser Road, Patna, Bihar- 800001
Contact- 0612 394 5454
Goal Institute
GOAL Institute, the best NEET Preparation institute in Patna and Ranchi, creates specific tests to assess the temperament and potential of students pursuing Medical Preparation.
Prior tests prepare the aspirant's performance in the upcoming NEET entrance exam, which provides a clear-cut graph that helps to create an appropriate environmental condition as well as the level of input that can be fulfilled in order to taste success in every stream of Medical/Engg.Entrance Tests.
Goal Institute is focusing on IIT JEE preparation institutes with various IIT JEE foundation programs, classroom and online programs to monitor students aspiring to crack IIT JEE Entrance Exam. Students in grades 8th to 11th can take a scholarship entrance exam and join the foundation batch to master their JEE preparation.
Aside from their performance in the selection test, students will be awarded scholarships based on their performance in Class X and/or XII Board Exams.
Goal Institute creates specific tests to assess each enrolled student's temperament and potential for the country's numerous medical exams. For its students, the institute provides a pleasant learning environment. Open and friendly interaction is encouraged, and students are thoroughly prepared for the exams.
Facilities:-
Address – Goal Building, B-58, Buddha Colony, Patna-800001
Contact – 9334594165/66/67
Resonance Institute
Every aspect of the Resonance system, whether it is Academia, Student-Faculty Relationship, Performance Monitoring, Orientation, Curriculum Execution, or other relevant areas, adheres to a set of do's and don'ts as well as target-based goals.
This ensures that each student at Resonance receives consistent attention and interaction from each faculty member, as well as the establishment of individual goals and achievements.
At the heart of the Resonance, experience is a team of India's best 1000+ faculty members. Many of our faculty members are IITians/NITians for the Pre-Engineering Division or Doctors from India's top Medical Colleges for the Medical Division; for the CLPD, the majority of our faculty members are CAs/CS/MBAs/Law Graduates.
Faculty Training & Development Programs are held on a regular basis to sharpen, add, and improve our faculty's delivery mechanism.
The Resonance Patna Study Center places an emphasis on both quality and performance. The dedicated team of faculty members ensures that the syllabus is completed on time. Teachers help students improve their skills and boost their self-esteem.
Facilities:-
CLASSROOM CONTACT PROGRAMMES
DISTANCE LEARNING PROGRAMMES
E-LEARNING PROGRAMMES
Address – Resonance Eduventures Ltd 1st & 2nd Floor, Above BATA Showroom, West of Rajendra Nagar Overbridge, Main Road, Kankar Bagh, Patna (Bihar) 800020
Contact – 9304002215
Allen Classes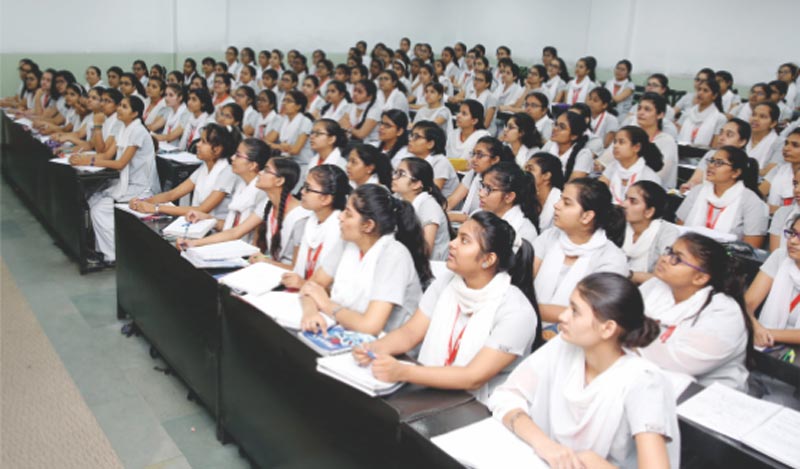 Allen classes intend to set a new standard in the field of education. It was established with the goal of giving students the best competitive edge possible.
Allen Classes in Patna also has its own research and development team that is constantly developing the best teaching methodologies by incorporating the most recent trends in the country's competitive medical examinations.
Facilities:-
WORKBOOK FOR BUILDING IQ
LIVE DIGITAL CLASSES
STEM ACTIVITY BOXES
SELF-INSPIRATION & SELF-MOTIVATION
EASE OF ACCESSIBILITY
TIME SAVVY
EASY ACCESS TO THE EXPERTS
Address – 1st Floor, Maa Bhagwati Complex Boring Road Chauraha, Patna, Bihar – 800001
Contact – 9693225053, 9334615053
Mentors Classes
Mentor Classes are a great place to start if you want to pass the country's medical entrance exams. They apply the approach of objective coaching education in a unique, innovative, and cost-effective learning environment, making the difficult task of preparing for medical exams easier. The study materials provided are compact and practical.
Gradually raises the student's level from Ground Level to Top Level. Obtaining a high score on the BOARD Exam.
JEE (MAIN & ADVANCED), KVPY, SCIENCE OLYMPIAD, MATH OLYMPIAD, and other State and National Level Engineering Entrance Examinations.
Address – Raj Complex, Near Lalita Hotel, East Boring Canal Road, Patna-800001
Contact – 0612-3215442, 2533370, 9334144667
Paradise Institute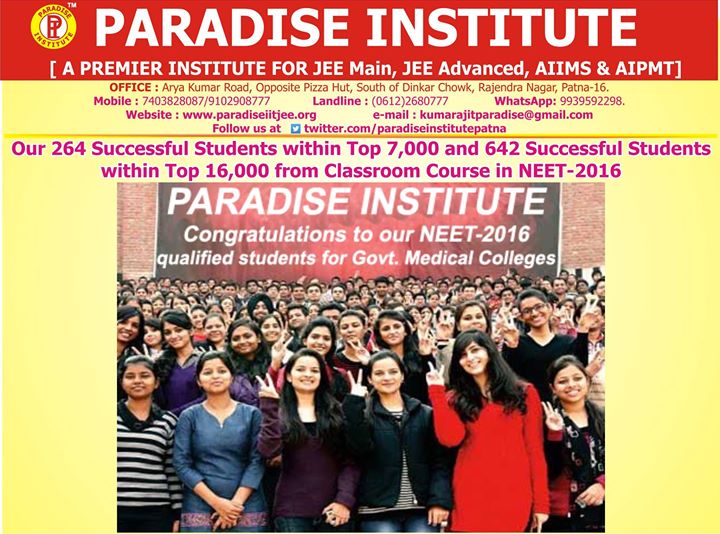 This institute's faculty consists of six qualified and experienced individuals. Making good on its main goal assists candidates in gaining a firm grasp on fundamental concepts and performing better.
Internal exams are held on a regular basis and are specially designed as a test series based on the NEET pattern. More than 20 students from this institute are known to have passed the NEET.
Facilities:-
EXPERIENCED FACULTIES
SCHOLARSHIPS PROGRAMS
BOARDS
Address – Arya Kumar Road, Near Canara Bank, Rajendra Nagar, Patna-800016
Contact – 0612 268077
R K Tutorials
R. K. Tutorials offers secondary school students career counseling. The institute's batches are relatively small in order to provide students with personalized attention. Classes are held on a regular basis, and at least 25 students from this institute qualify for the NEET each year.
Address – Near Check Post, Opposite Tapasya Complex, Boring Road, Patna – 800001, Bihar
Contact – 0612-3265566
Advantages of Joining best coaching institutes for NEET preparations
TEACHING:
Set up of classroom: Desk; the number of students in each batch
Gadgets: Kindle, DS, iPad, PCs, books, internet, and assessments
Teaching style: Classroom support, online teaching, 24*7 assistance
Session areas: starters, mains, plenary
Timings: begin and completion times, Span of class, the ideal number of days, practical classes
SUPPORT:
No interruption while attending classes
Correct counselling to students finding mental imbalance with appearing for the exam, fear of exam, etc.
What does the NEET class offer?
Lectures for NEET Prepared by Best Faculties.
Theory and NEET Problem Solving Lectures for Full Syllabus.
Crash Courses facility available.
Mock Test Series available for all the students before the exam.
NEET Study Material and NEET Books for complete preparation would be available.
Previous Year Papers with Solution
24X7 doubt clearing sessions are held
Accessibility Anytime, Anywhere on Your Device.
Conclusion
With the goal of ensuring success for students taking medical entrance exams, these coaching centers work hard and provide the best guidance possible. A well-planned program is put in place, with students directly preparing for their entrance exam.
These institutes' planned curricula are designed to prepare students to take the most difficult entrance exams. The program is divided into two dimensions: the primary level, which is for students who want to study from the beginning, and the secondary level, which is full-fledged preparation for the immediate entrance examination.