If you want to study or work in a foreign nation, you'll need to pass the IELTS exam. As a result, we've compiled a list of IELTS Coaching in Ludhiana to help you prepare for your studies abroad. All of Ludhiana's Top IELTS Coaching Institutes are listed below, along with contact information. 
The International English Language Testing System (IELTS) is a test that assesses your ability to communicate in English. The purpose of this exam is to assess a student's ability to communicate in English.
The British Council administers the IELTS test, which is taken at many locations across the world. Speaking skills, writing skills, listening skills, and reading abilities are all tested in this exam.
A student who achieves an excellent score on the IELTS examinations is deemed eligible for study or jobs in most English-speaking countries.
These are the Best IELTS Coaching in Ludhiana
ACCT – Best IELTS Coaching in Ludhiana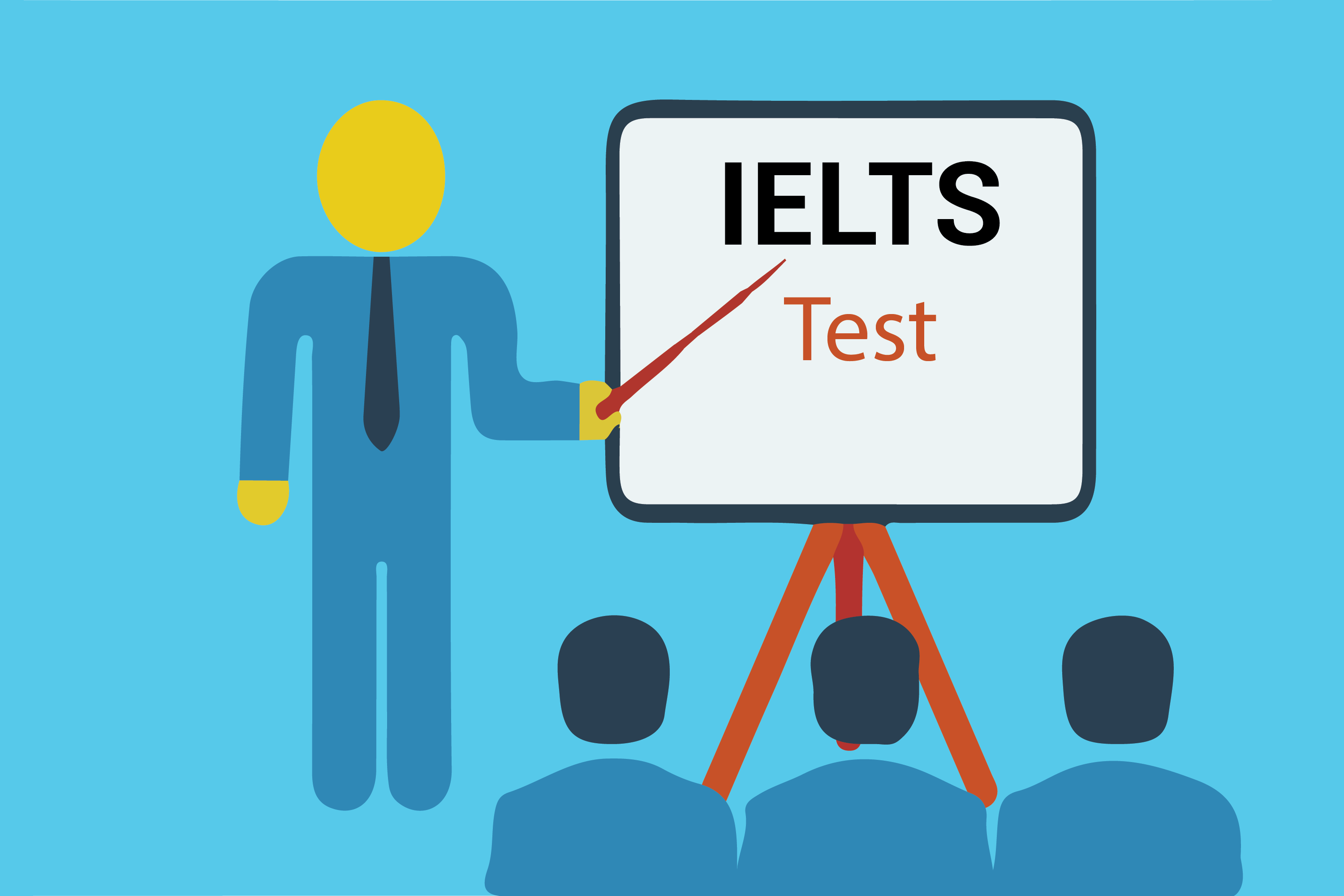 In 2009, the Associate College of Career Training (ACCT) was founded. This IELTS Coaching in Ludhiana also offers a variety of additional English proficiency courses in Ludhiana, such as IELTS, OET, and ACME – Spoken English.
ACCT has pioneered interactive teaching and learning approaches for language acquisition that incorporate audio-visual training. ACCT was one of the first colleges in Ludhiana to offer the most up-to-date experiential learning approaches in IELTS Coaching.
In addition to New Delhi and Chandigarh, the institute has firmly established itself as a provider of foreign education services.
Facilities
IELTS, PTE, GMAT, GRE, SAT, and TOEFL test preparation and mock test modules are available at the Institute.
IELTS sessions are held in well-equipped training rooms at the Coaching Institute.
Batch sizes are small and flexible.
Classes are available online.
Address: 3rd floor, Carnival Complex, The Mall Road, Ludhiana, Punjab
Contact no: 9779046382
Mail: [email protected]
Website: www.acct.edu.in
Shepherds – IELTS Coaching in Ludhiana
Shepherds were founded in Ludhiana in 2001 with the goal of offering a wide range of courses and programmes. The institute is one of Ludhiana's first and oldest IELTS institutes.
Amritsar, Jalandhar, and Chandigarh all have Shepherds Institute centres. The Institute has expanded into a variety of courses and training programmes that make the most of the English language, such as Leadership Training, Public Speaking, Business Communications, Voice and Accent Training, Marketing & Sales Training, Customer Service, and so on. Shepherds are well-known for providing the best IELTS preparation in Ludhiana.
Features:
In Ludhiana, Shepherds Institute offers IELTS, Personality Development, PTE, TOEFL, and Spoken English classes.
Shepherds' faculty members have been properly trained by The British Council and IDP to ensure that pupils attain academic achievement.
Address: 1136, Harnam Nagar Rd, Shastri Nagar, Model Town, Ludhiana, Punjab 141002
Contact no: +91-7087557787
Mail: [email protected]
Website: www.shepherdsedu.com
Lexington IELTS
Lexington IELTS was founded in 2016 with the goal of providing high-quality instruction and results-oriented tactics. They specialize in IELTS, TOEFL, GRE, PTE, SAT, Accent Development, Personality Development, and study visa preparation.
This is why students adore Lexington IELTS, making it the most popular IELTS preparation centre in Ludhiana.
Features:
To deliver the best IELTS Coaching in Ludhiana, they have qualified and skilled trainers who will prepare you for the IELTS exam.
The institute created a curriculum and modules with input from all elements and groups of students, and used a variety of ways to provide study materials to assist students in achieving their goals.
The institute also conducts mock tests on a regular basis to ensure that students' records are kept up to date.
Address: Near, 958, 1st floor, St.No.6 Outside, Main Market Janakpuri, Cheema Chowk, Ludhiana, Punjab 141003
Contact no: 9872021991
Mail: [email protected]
Website: www.lexingtonielts.com
Grey Matters
Grey Matters was created in 1995 with the goal of ensuring students' success and guiding them to provide the best possible training and counselling for abroad study in Ludhiana.
The institute employs a large number of highly certified IELTS instructors with a wealth of expertise. In Ludhiana, the institute offers IELTS, PTE, and Spoken English coaching sessions.
Grey Matters is well-known in Ludhiana for providing the best IELTS coaching.
Features:
Proper Choice Training Institute provides inexpensive and comprehensive IELTS preparation lessons to help you achieve the highest band score possible.
Students are evaluated at the outset of the preparation with Grey Matters' specially built IELTS Program by conducting diagnostics, and sessions are organized accordingly. They are proud of their students' accomplishments and enjoy helping them become the best version of themselves by acing their exams.
Address: 120, 5th FLOOR, FEROZE GANDHI MARKET, Ludhiana, Punjab 141001
Contact no: 172 5083001
Mail: [email protected]
Website: https://greymattersgroup.org
I9 Global Links
I9 Global Links has established itself as a leading IELTS training centre in Ludhiana. Apart from IELTS, they also offer PTE and English-speaking training, as well as assisting students in obtaining a study visa. The institute features a large team of IELTS instructors who are all highly certified and experienced.
They assist students in passing the IELTS exam and gaining admission to their desired university. To achieve the highest possible score on the most widely used English language proficiency test, IELTS, you must enrol in the best IELTS Coaching in Ludhiana.
As a result, i9 Global Links institutes are a wonderful choice for students who want to improve their IELTS scores and develop a successful profession.
Features:
This test is for persons who want to apply for higher education or professional registration in a country where English is spoken. The Academics section of the IELTS test determines if the applicant is ready to begin studying or training in an English-speaking environment.
This test is for people who desire to get work experience, finish their training programmes, or migrate to English-speaking countries such as Australia, Canada, New Zealand, or the United Kingdom. It's also appropriate for those who want to continue their studies after high school.
Address: H.O 434-R, 1st Floor, Opp. Monty Carlo, Near Gulati Chowk, Model Town, Ludhiana, Punjab 141008
Contact no: 99158-04100
Mail: [email protected]
Website: www.i9globallinks.com
Maple IELTS College
Maple IELTS College is a Ludhiana-based IELTS training institute. The institute's major goal is to not only prepare students for tests but also to install confidence in them so that they can compete at all levels and travel abroad without communication problems.
Aside from IELTS, the college also provides training in Spoken English and French. Furthermore, the institute aids in the development of your personality, fluency, and writing abilities.
This institute hosts lectures for students enrolled in courses related to their major. The institute's faculty treats students' concerns as if they were their own, and they are always available to assist and clear any doubts.
It is a one-stop-shop for those students interested in continuing their education overseas. Maple IELTS College is also one of Ludhiana's Top 10 IELTS Coaching Centers.
Features:
The major goal of their institute is to not only assist students in passing the exam, but also to train them as expert users so that they can feel confident at all levels of competition and travel abroad without any communication issues, as most countries in the globe speak English.
Maple IELTS College not only prepares students for the IELTS exam, but also for SPOKEN ENGLISH and FRENCH.
They also aid in the development of your personality, fluency, and writing skills, as well as providing you with the rigour to confront any challenge.
They provide seminars and lectures for students in their respective courses on a regular basis to add to their strength.
Maple IELTS College features a well-trained faculty as well as a wide range of books ranging from Toddlers to Movers to Flyers.
Faculty members regard students' concerns as if they were their own, and are available to assist at any time and to clear any doubts.
Address: SCO, 28 1st and 2nd floor, Model town Extension market, Shastri Nagar, Ludhiana, Punjab 141002
Contact no: 9872969028
Mail: [email protected]
Website: www.mapleieltscollege.com
Word klips
The greatest IELTS coaching in Ludhiana is provided by Wordklips, which is located on Ferozepur Road in Ludhiana. This institute offers tutoring in all three levels of reading, writing, and listening, as well as a personality assessment.
It is regarded as one of the best IELTS Coaching institutions in Ludhiana, with a skilled faculty team. They leave an imprint on students' minds for learning and deep knowledge of subjects. Aspiring students can pursue their aspirations by enrolling in the programme and passing the entrance exam with ease.
The institute believes in empowering students to establish successful professions on a solid foundation by giving genuine and committed coaching.
Features:
The finest ielts institute in Ludhiana offers weekly lectures on all aspects of writing, reading, speaking, and listening.
Despite the fact that each student's work is thoroughly examined in front of them using ielts writing checking factors such as. Task completion (for task 1) … Task response (for task 2)… Grammatical range and correctness… Coherence and cohesiveness
Their skilled team devotes full-time and personal attention to developing the best minds in English.
Address: 1341/53b, Street No: -16, Shaheed Karnail Singh Nagar, Phase-3, Pakhowal Road, Ludhiana
Contact no: 8872496345
Mail: [email protected]
Website: www.wordklips.com
Better Think IELTS Coaching in Ludhiana
Better Think Institute provides excellent IELTS preparation. For students in Ludhiana who wish to receive tutoring for the preparation of the IELTS Test examination.
The institute also offers TOFEL, PTE, TELT, CELPIP, and other exam preparation services. For IELTS exam preparation, the Institute provides 6 coaching centres in Ludhiana. In addition, the institute offers IELTS and PTE online live classes.
The institute's entire faculty is excellent and devotes as much time as is necessary to guide students.
They also provide English language skills workshops so that students can strengthen their communication skills and develop a strong personality in addition to excelling in language-based assessments. In addition, the institute supplies students with unique course materials to assist them in achieving their goals.
Features:
12 Writing Assignments with Rubrics and Feedback
8 One-on-One Speaking Sessions for Feedback
Every Saturday, there will be a practice test.
Three full-length mock tests with feedback
10 Reading Assessments (Auto Evaluated)
Ten Listening Exercises (Auto Evaluated)
Address: Near DMCH, Above Dr Lal Path Lab, Rajpura Road, Ludhiana
Contact no: 01614600901
Mail: N/A
Website: www.betterthink.in
Kapri Education and Immigration Services
Kapri Institute began as a single-room learning institution in Ludhiana in 2002. The institute offers IELTS, TOFEL, PTE, Spoken English, and Personality Development coaching. Expert professors have prepared well-researched study materials for the institute.
This Ludhiana IELTS teaching facility refreshes its information on a regular basis to reflect changes in the syllabus.
The British Council provides training to the professors. With a faculty staff that is regarded as one of the best in Ludhiana for IELTS Coaching.
Students can also take classes online at the institutes. The institute has been recognized as one of the finest Regional Partners in 2016, 2017, 2018, and 2019.
Features:
19 Years of Success
Best outcomes in Listening/Reading up to 9 Bands with an overall Band of 8.5
A company that has been certified to ISO 9001:2015.
Teachers have received training from the British Council, IDP Australia, and the University of Cambridge.
Classes might last up to 8 hours per day.
Timetables that are adaptable to the needs of different types of workers.
Classes for working people are held in the early morning and late evening.
There are around 30000 pleased pupils on the track.
For pupils who struggle with grammar, there are special classes available.
The most recent study materials.
British Council and Idp Australia test registration facility.
Mock tests are conducted on a regular basis.
Members of the faculty are professionally trained and experienced.
An Institute that has won numerous awards.
Address: 3844/1, Shiva Ji Nagar, Samarala Road, Near PNB, Ludhiana-141008 (INDIA)
Contact no: 9876585858
Mail: [email protected]
Website: www.kapriindia.com
Voxcel Group
Varun Goyal and Piyush Goyal founded Voxcel in 2013 to provide Spoken English lessons and IELTS instruction in Ludhiana. PTE, TOFEL, and OET courses are also offered at the institute.
Students can attain their goals with the help of a highly qualified faculty and outstanding English language instruction. Students can also make use of Voxcel's Study Visa Services.
Features:
The most important thing is to be active in anything you do. They show pupils English movies in their smart classes from time to time and have in-depth discussions about them. This not only helps them improve their English listening skills, but it also helps them grow as people.
Furthermore, over listening modules are created based on the exam's current difficulty level. They all have a map, which students frequently find confusing. They practice on a big screen TV with 2.1 speakers so that learners may observe how to solve problems without fleeing.
Because the reading module is designed to test vocabulary, they also concentrate on establishing students' reading habits by providing them with novels, essays, journals, columns, and other materials to read and debate later.
Students discuss all questions in detail after completing the reading module so that they may understand their incorrect answers. This increases analytical thinking and aids in the improvement of grades. They only provide legitimate reading modules that have been prepared and tested by IELTS officials, so students can comprehend the true difficulty level of the exam and what to expect.
Furthermore, they have smart students, so show them professional speaking videos and discuss how it's done. Because they only want the best, their training sessions often last for hours.
Address: 2nd Floor, Raja Complex, Adj. Sidhu Dairy, near Hero Bakery Chowk, Pakhowal Road, Ludhiana, Punjab. India 141002
Contact no: 84274-09990
Mail: [email protected]
Website: voxcel.in
Conclusion
Although there are students who have passed the IELTS exam without any support, enrolling in a coaching programme can help you boost your chances of passing.
In Ludhiana, there are 190 IELTS Coaching Classes where you can boost your IELTS preparation. Being in a continually competitive setting will improve your performance and help you prepare for the IELTS exam.
When it comes to thorough preparation, the greatest IELTS tutoring institutes are unrivalled. These top 10 finest IELTS exam tutoring in Ludhiana can improve your chances and help you improve your game.