Under this Post we have covered:-
Top IELTS Coaching in Lucknow
Best IELTS Coaching institute in Lucknow
Lists of IELTS Coaching in Lucknow with Fees
It is required for academic and permanent resident purposes in New Zealand, Australia, and Canada for education, career, and life aspirations. If you wish to study overseas, you must pass exams such as the IELTS, TOEFL, PTE, SAT, and others.
These coaching schools assist students in turning their skills to the exam format and encouraging them to practice, resulting in a better grade.
These are the Best IELTS Coaching in Lucknow
IELTS coaching establishments play a vital role in the IELTS exam selection process. Scroll down to see the top 10 IELTS coaching institutes in Lucknow if you're looking for IELTS tutoring.
AIEL – American Institute of English Language

The professionals at AIEL are dedicated to making English a simple spoken language that can be used every day. We are "The Speaking People," as their logo suggests, and they make English as easy as 1-2-3.
Their success may be judged by the number of high-quality language centres and thousands of satisfied students. Within a decade of its founding in 1991, they had swept across most of northern India and established a number of AIEL centres, which are now scattered across nine states.
Features:
VISUAL AIDS, LINGUA, PHONE, OCTAPHONE, PTA TAPES & LINGUA To assist you in speaking fluent English.
Complete library at no additional expense – only to broaden your horizons.
A free membership for life – A once-in-a-lifetime opportunity to interact with English and AIEL.
They have specifically trained faculty on hand to assist you during your time at AIEL.
Male and female discussion areas are separated.
There are a variety of convenient times to pick from.
Admission to any of our accredited centres across the country does not require formal schooling.
Address: 2nd Floor,Shagun Palace,Opp Mr Brown Bakery, Sapru Marg, Hazratganj, Lucknow, Uttar Pradesh 226001
Phone: 093696 12877
Manya Education
Manya Education Private Limited (MEPL), established in 2002, is a one-stop solution provider for international education. Manya, named after one of Goddess Saraswati's 1008 incarnations, represents the free flow of wisdom and consciousness while distinguishing between right and wrong.
MEPL has established itself as the national leader in three key sectors during the previous decade:
Study Abroad Test Preparation
Overseas Admissions
Communication and Language Training Test Preparation for Study Abroad The Princeton Review (TPR), the world's premier Test Preparation service provider for tests such as the GMAT, GRE, SAT, IELTS, ACT, and TOEFL, has chosen MEPL as its exclusive South East Asian partner and most successful overseas subsidiary.
Features:
For nearly two decades, Manya Education Private Limited has been the most trusted name in the test preparation industry.
Manya IELTS programmes are structured with content created by IELTS professionals and are, without a doubt, the most structured, tried and tested technique to attain the required band score on the IELTS exam.
Manya Education offers a team of qualified Master trainers for the IELTS exam who work to guarantee that every student achieves the highest level of exam proficiency possible during the programme. Manya IELTS is a winning combination of world-class curriculum and experienced and motivated trainers.
Technology Aided Teaching- Through live and technology-assisted teaching and learning, students can experience both synchronous and asynchronous learning.
Mock Tests- Test yourself on a weekly basis to see how far you've come.
Unique Workbook for Guided Practice- Workbook with instructor-led practise sessions is unique.
Certified Trainers- Our IELTS certified teachers provide excellent instruction.
Address: 1st Floor, Premier Building, 9, Shahnajaf Road, Hazratganj Opp. St. Francis College, Uttar Pradesh 226001
Phone: 0522 400 4344
British Academy for English Language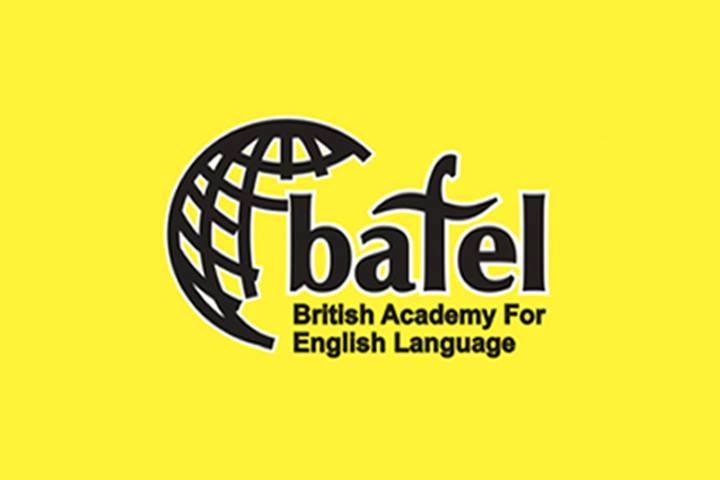 BAFEL, the British Academy for English Language, is without a doubt the premier institution in the world for maintaining unrivalled communication standards, with the teachers at BAFEL having unrivalled training and expertise.
The versatility of BAFEL Courses makes them useful not only for students, but also for professionals who work in commercial or government companies who wish to improve their English language fluency and personality.
BAFEL is now at the "helm of things," far ahead of its so-called competitors, thanks to strong business acumen combined with varied effort. BAFEL has strategically developed its company not only through retail, but also through corporate sectors, embassies, and government organisations.
Features:
Fluency vocabulary, grammar, and pronunciation to discuss common and unexpected themes
Quick reading, comprehension, and information to grasp major ideas, gist, and opinions
Techniques for successful listening, task completion, matching, labelling, and MCQs
BAFEL's IELTS test bank (multi-attempts with advice and answers) to help you prepare for your exam
Review of vocabulary and grammar
Verbal and written English comprehension
Speaking tips on likely exam subjects
Self-correction and clearer expression strategies
Address: Pinnacle Enterprises, B-377, Indira Nagar, Lucknow, 226016
Phone: 8595798072
Email: [email protected]
Eduken Knowledge Services
Delhi-based Eduken Knowledge Services In Delhi, Hauz Khas offers Study Abroad, IELTS, TOEFL, GRE, GMAT, SAT, CAT, XAT, SNAP, CMAT, and MAT coaching.
It has a presence in Lucknow as well. Eduken Knowledge Services is known for its Study Abroad Coaching and is ranked #4 in Lucknow for IELTS Coaching.
Features:
Diagnostic Test- Every registered student must first complete a pre-assessment test. They evaluate the student's strong and weak areas based on their performance on this test and create a study plan accordingly.
Classroom Training- Their knowledgeable instructors, who have years of experience in test preparation, will assist you in maximising your exam scores. Every training approach and strategy is put to the test to get the optimum results. The instructors ensure that you profit from whatever they do, whether it's explaining a topic or clearing up your worries.
Study Material- Study material that has been carefully prepared and updated over the years to provide you with the best possible preparation for your test. Their experts created this content with the goal of determining what works best for a high score and what does not. The study material begins with the fundamentals and steadily increases in difficulty. Topic-specific questions, mixed-bag questions, paper-based assessments, and computer-based listening tests are all included. They recognise the importance of each component of the IELTS for your success, thus they devote equal attention to each.
Paper Based Tests- These tests are designed to help you improve your test-taking skills while also challenging you to complete the assignment within a certain amount of time. The questions chosen for paper-based tests are remarkably similar to the original test's questions. Students profit greatly from weekly section-by-section paper-based assessments and full-length tests prior to their real test day.
Computer Based Tests- Around 20 computer-based sections tests with extensive review to get you ready for the big day.
Admission Assistance- Their knowledgeable advisers will lead seminars on programme selection, application processing, resume writing, recommendations, interviews, and VISAs.
Address – 2nd Floor, Sana Palace 1, Shahnajaf Road (Opposite Sahara Ganj Mall) Hazratganj, Lucknow – 226001
Phone: +91 522-4004044
Cell: +91-99196-40444
Email: [email protected]
Web: eduken.in
IMS IELTS Coaching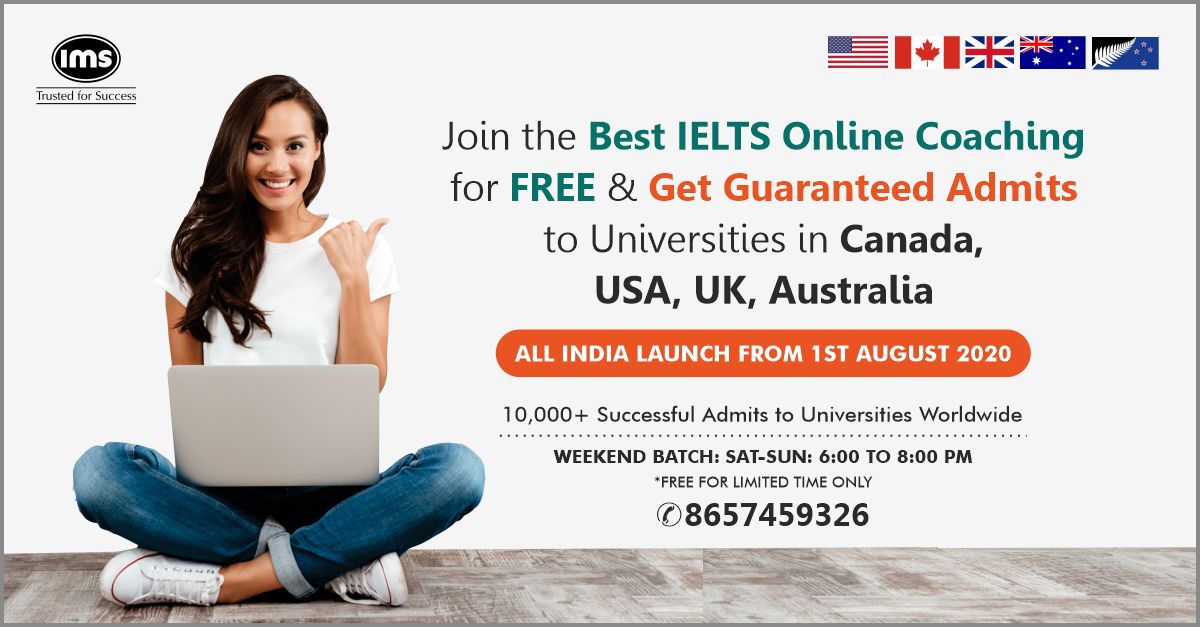 IMS, Lucknow, Chandralok offers CAT, GMAT, GRE, CLAT, SNAP, IBPS PO, XAT, AILET, TOEFL, CMAT, SAT, MAT, IELTS, IBPS RRB, TOEFL, CMAT, SAT, MAT, IELTS, IBPS RRB exams.
It has offices in Mumbai, Bangalore, Delhi, Pune, Hyderabad, and 40 other Indian cities. IMS is best recognised for its CAT Coaching and is ranked #5 in Lucknow for IELTS Coaching.
Features:
Expert Trainers Pedagogy – All IMS CIE Programs are created with the combined expertise of mentors who have received outstanding IELTS scores and have over 5000 hours of teaching experience.
CHAMPION Instructors in CLASS and on TELEGRAM- Their programmes are led by champions who have not only taken the test for over a decade but also performed well on the IELTS exam. TELEGRAM groups will be supervised by the same professors who teach you. See the programme information for instructor profiles.
myIMS APP — LEARN ANYWHERE, ANYTIME- Attend LIVE lessons, watch learning videos, book myPLAN sessions, solve practise questions, read the latest blog posts, and check your latest sample scores — not having access to your laptop is never an excuse to not prepare!
IMS CIE GLOBAL ADMISSIONS AND GLOBAL CAREERS Series— 360° Prep- Get bonus sessions on current trends, trendy specialities, and growing professional domains, as well as IMS CIE success films and advice from industry experts and B-School admissions committees.
Success Guarantee- Every year, their Achiever's Awards honour hundreds of outstanding students.
Their programme is backed by a 30-day money-back guarantee.
Admission Expertise Series- Their year-round Admission Expertise Series gives their pupils an advantage over the competition, increasing their chances of success. Admissions specialists, university alumni, admissions officers, and in-house professionals lead this series of sessions.
The course covers a variety of topics, including "How to Get Scholarships," "Building Impressive Resumes," and "The Art of SOP Writing," among others.
Address: Kapoorthala Road 2nd Floor, Ramanand Trade Centre, above Spencers, Aliganj, Lucknow, Uttar Pradesh 226020
Phone: 0522 408 2555
British School of Language
BSL – British School of Language is India's "Oldest & Finest" language school, with a high IELTS preparation ranking.
In addition to the 12 week Personality Development programme and the Foreign Languages CERTIFICATE French, German, and Spanish, BSL offers online courses in English speaking, writing, listening, and reading.
It also prepares students for online IELTS (International English Language Testing System), TOEFL (Test of English as a Foreign Language), PTE (Pearson Test of ENGLISH), OET (Occupational ENGLISH Test), and study abroad exams such as GMAT, GRE, and SAT, as well as providing study abroad consulting services.
When it comes to the English language, BSL, a pioneering institution, is a household name.
Features:
Online's Most Experienced Certified Tutor:
Online Crash Course or Full Course:
Grammar Topics to be discussed include:
Online lessons feature the following vocabulary
Different Activities for Accelerated Learning:
On weekends, there is a mandatory group discussion:
Systematic Learning in Group Classes vs. Individualized Learning with a Personal Trainer
Material for Studying:
IELTS at a Reasonable Price Fees for online coaching:
Quality Training / Online Assessments:
Address: FI Plaza, Kapoorthla, Bara Chandganj, Sector A, Chandralok, Lucknow, Uttar Pradesh 226024
Phone: 078393 96706
Nodnat Educational Services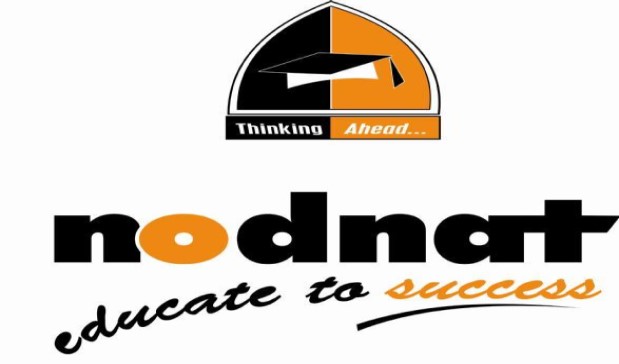 Nodnat Educational Services has provided specialist services in the field of international education since 2004. They are one of India's leading study abroad advisers, providing free online advice to students seeking admission to international universities.
Career advice, training, admission counselling for international universities, and visa counselling for major locations are among their core offerings
They also provide advisory services to universities and institutions in both India and abroad. They have put over 5000 students in top colleges throughout the world as a result of their tireless efforts.
Features:
15+ years of experience in UK admissions
Career Counseling by Alumnus of UK universities
Admissions to 100+ UK universities
IELTS Test Registration Center for the British Council
In house IELTS classes by expert faculties
Complete Admission, Scholarships & Visa Assistance
Post landing services:- Airport pickup, Accommodation Arrangements
Part time/ Full time job assistance by our UK offices.
Address: 2nd Floor Taj Plaza 3- Way Road, Madan Mohan Malviya Marg, Lucknow, Uttar Pradesh 226001
Phone: 080050 55666
Jamboree institute
Jamboree is the premier institute for study abroad entrance examinations such as the GMAT, GRE, SAT, TOEFL, and IELTS, with customised classroom and online test prep solutions.
Several students have been accepted to prestigious colleges throughout the world as a result of their great admissions counselling services. In collaboration with its partners, they also provide a variety of value-added services.
Features:
Classes are 16 hours and cover all ideas and problems.
16 hours of live English Foundation training (Grammar & Writing)
Study materials for the Jamboree
15 full-length practise exams
There are no limits to how many times you can clear your doubts.
Access to the lab and library is unrestricted.
The course is valid for three months.
Counseling sessions at the institution are free.
UNIVERSITY APPLICATION PROCESS WITHOUT CHARGE
Universities that are Jamboree partners
Address: 4/293, Second Floor, Patrakarpuram Rd, Vivek Khand 2, Gomti Nagar, Lucknow, Uttar Pradesh 226010
Phone: 088539 90510
I.D.P. Education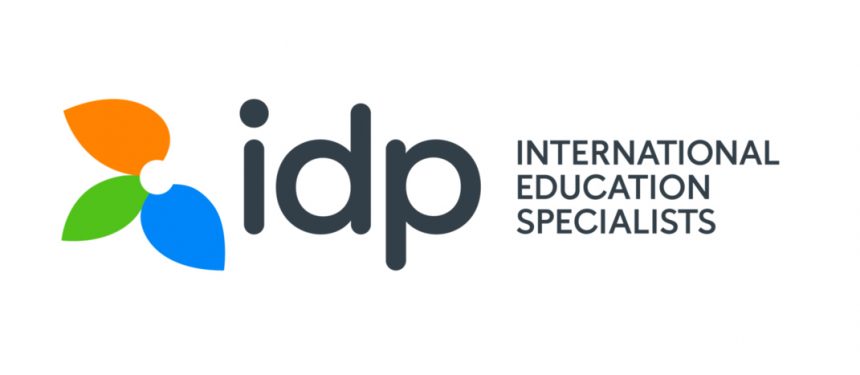 IDP is a proud co-owner of the IELTS test, which it administers through a network of custom-built test centres. In 56 countries, IDP has over 1,400 test venues. There are over 260 computer-delivered IELTS centres in this network.
Features:
Test locations that work for you – They provide over 65 handy and well-equipped venues across the country where you can take the test. Choose the test centre in your city that is closest to you.
Take the test you are most comfortable with – You can choose between a paper-based or a computer-based delivery method. You can choose how you wish to take your IELTS test with IDP India.
We're always here to help – They take pleasure in offering exceptional customer service to guarantee that their candidates have the greatest possible IELTS exam experience with us. Their staff of IELTS experts is available to answer any questions you may have.
Be better prepared – They provide a wide choice of free IELTS preparation materials to help you prepare for the exam. You may have access to a variety of interactive videos, practise exams, and a 30-day trial of IELTS preparation online with IDP.
Getting your results – Within 13 days of your test date, you can check your test results on our official IDP IELTS website. You can now get your IELTS results in as little as 3-5 days thanks to the advent of computer-delivered IELTS.
Address: 28/45 A, Second Floor, Ashok Marg, Prem Nagar, Hazratganj, Lucknow, Uttar Pradesh 226001
Phone: 0522 441 1888
Planet Education
Planet Education, Lucknow, Aliganj offers GMAT, GRE, IELTS, SAT, and TOEFL preparation in Lucknow and 9 other locations across India.
It has offices in Ahmedabad, Ludhiana, Vadodara, Rajkot, Ambala, and four more Indian cities. Planet Education is primarily recognised for its GMAT preparation and is ranked #10 in Lucknow for IELTS preparation.
Features:
Printed Notes
Test Series
Distance Learning Program
Doubt Sessions
Periodic Performance Tests
Address: 1/34, Sec-A, Ram Ram Bank Chauraha, Aliganj, Lucknow, Uttar Pradesh 226022
Phone: 097942 69088
Conclusion
If you want to study or work in another country, you must pass the IELTS exam. Some type of advice is required to pass the IELTS exam.
The International English Language Testing System (IELTS) is the most widely used English language competency test for higher education and international migration in the world. The British Council and the IDB jointly manage IELTS.