Under this post we have covered: –
Top 10 IELTS Coaching in Dehradun
Lists of Best IELTS Coaching in Dehradun
IELTS Coaching in Dehradun Fees
With so many institutes to choose from, finding the best IELTS coaching in Dehradun can be difficult. These coaching centers have been established to assist non-native English speakers (Indian/International) in making their dreams of studying abroad a reality.
The International English Language Test System (IELTS), a popular English language test, can help you pursue studies, work, or migrate to a country where English is the primary language of communication.
The IELTS coaching fees are determined by the duration, course plan, sessions, and facilities (online/offline). Students who are interested in enrolling should contact customer service using the information provided in the article.
With an understanding of what IELTS is, the next step is to figure out how to pass the exam. With personalized services, highly certified professionals, student counsellors, revised study sets, and test series (online/offline), they help with the various application and visa processes mentioned previously.
Knowing how important the English language is as a global language, their main goal is to shape and break the barriers to studying abroad.
These are the Best IELTS Coaching in Dehradun
Innovative Future Steps
IFS stands out as one of the best IELTS coaching centres in Dehradun because of its unwavering support and advice to ambitious students and professionals looking to study at international institutions, work abroad, and migrate.
IFS has represented a number of universities and colleges around the world, including Auburn University, GSM London, Florida International University, and others.
A team of certified professionals who have passed and undergone tests in this specific field guides and checks the quality of an application form conducts institution to research and conducts course studies for them.
Features:
IFS is a premier IELTS training centre. Their training module is a highly effective programme that teaches you how to improve your listening, reading, writing, and speaking skills.
They place a high value on education. Demo classes and a placement test are provided at no cost. Highly Qualified and Experienced Trainers provide all relevant materials A two-hour session per day is recommended. There are IELTS classes available.
Monday- Mock Test revision and assessment
Tuesday through Friday: two 2-hour sessions per day
Saturday- IELTS-style mock test Private one-on-one study
Class size is small.
State Infrastructure Art
Address: Doon Apartment, Plot No 152-A, Rajpur Road, Jakhan, Near Reliance Digital, Dehradun, Uttarakhand – 248001
Phone: +91-9720510000; +911353566126;
Timings: Closed on Sundays; Mon to Fri – 10 AM to 6 PM; Sat – 10 AM to 2 PM
Email: [email protected]
Website: www.futurestepsedu.com
Pioneer International Institute
Pioneer International Institute (PII) is regarded as one of the best IELTS coaching institutes in Dehradun, catering to a variety of individual requirements with the firm belief that "Padhega India Tabhi to Badega India."
Audio-visuals are used to make classroom sessions more interesting and to create a mental presence. They hire interesting professionals to provide a subjective breakdown, as well as tactics for developing problem-solving skills with the least amount of confusion and making them enthusiastic about the tailored activity/topics.
Language courses, abroad test preparation, and visa services are easily accessible both online and offline. Currently, PII is recognised as a multi-programme test preparation training platform.
Features:
Pioneer International Institute is committed to providing audio visual classrooms that are well-equipped. Its qualified and experienced faculty from various disciplines form an ideal mix of academicians, researchers, and professionals from both the public and private sectors.
The Institute will be recognized for its excellence in nurturing and developing well-informed and responsible young professionals who will contribute to the nation's development as responsible stakeholders.
Address: 1st Floor, 16 A Old Survey Road, Khan Bandhu Marg, Dehradun, Uttarakhand
Timings: Mon to Sat – 9:00 AM to 7:30 PM
Phone: 7455054813; 7055521256; 9897259576
Email: [email protected]
Website: piidehradun.com
Jamboree Education Pvt Limited
A leading institute that offers overseas test preparation solutions via online and in-person sessions. The institute has a presence in approximately 22 cities across the country. It also provides other services in collaboration with recognised partnerships.
Its features include live web classes, jamboree practise set-questions, and mock test series, allowing students to catch up with the module syllabus in as little as 16 hours of class time.
It also provides one-on-one free university counselling, two complementary applications to partner universities, and excellent free resources on sample tests for the GRE/SAT/GMAT/Library.
Features:
Classes last 16 hours and cover all concepts and questions.
16 hours of live English Foundation training (Grammar & Writing)
Study materials for the Jamboree
15 full-length practise tests
Unlimited doubt-clearing sessions
Access to the lab and library is unrestricted.
The course is valid for three months.
Address: 2nd Floor, Sri Balaji Palace, Kanwali Road, Balliwala Chowk, Dehradun- 248001
Phone: 8272042179; +91-9760020691
Timing: 10 am – 8 pm (Weekend); 11 am – 8 pm (Weekday)
Email: [email protected]
Website: www.jamboreeindia.com
Manya Education – The Princeton Review
The centre has the most extensive partnership with The Princeton Review (TPR) in terms of providing quality overseas course training to a large number of students from all states/countries.
Manya Education, which began in 2002, has successfully trained over 2.5 lakh students and operates in over 40 centres across India.
Manya is a one-stop shop for everything from university shortlisting to admissions, visas, and test strategies. The experienced student mentors work tirelessly to achieve excellent results and scores, and they are always available to help test-takers overcome obstacles.
Another significant benefit is that course practise drills aid in gaining a clear understanding of the intuitive sessions.
Features:
Our IELTS certified trainers provide first-rate instruction.
6 months of weekly mock tests to track progress Access to the Portal 80 Sectional tests to assess individual skill levels
28 videos on strategy
For convenience, a mobile app is available.
Zone of Difficulties
Complete help with IELTS test registration
Exceptional customer satisfaction guarantee
Address: 1st Floor, Reliable Tower, Opposite Wadia Institute, GMS Road, Dehradun-248001
Timings: 10:00 am to 7:00 pm (All Days Open)
Phone: 1800-102-4646
Email: [email protected]
Website: www.manyagroup.com/
Rosemounts Institute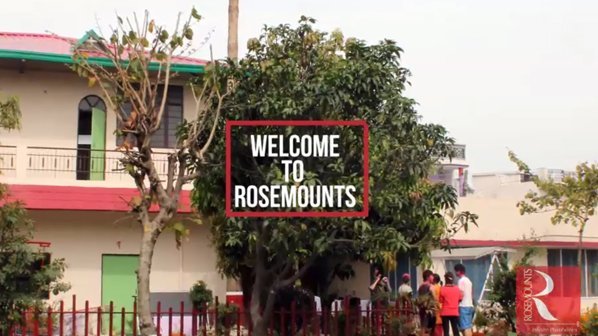 Rose Mount School Society (a non-profit organisation) founded an award-winning language school in 1964, which is registered with the Education Department of Uttarakhand, India.
It has introduced improved educational standards and skill development, and it attracts a large number of applicants each year who want to improve their English proficiency.
Full boarding is available to students from all over the world at the institute. Every year, Rosemounts prepares students for university exams, job interviews, and other activities. Internally certified "Teacher Training Programmes" are carried out in order to imbibe effective teaching methods for overcoming challenges in a teaching career in today's technologically advanced world.
Features:
Rosemounts has qualified and experienced IELTS trainers, a large library of practise materials, and tried and tested training methods.
They will ensure that you are thoroughly prepared for the exam and have the necessary skills to achieve your desired band score.
They also have dedicated counsellors who can provide advice on studying abroad and guide you through the entire university admissions process.
Address: E-45, Race Course (Near Police Lines), Dehradun (Uttarakhand), India
Phone: +91 7302222330
Email: [email protected]
Website: rosemounts.org/
IELTS Band7
IELTS Band 7 has qualified English-speaking teachers who are best suited for IELTS preparation, ensuring students receive one of the best IELTS preparation experiences from an expert faculty pool. They have high-tech classrooms where regular practice tests are given.
They provide essential advice on reading, writing, speaking, and listening skills to their students, which is essential for obtaining a good IELTS band. They are very particular about avoiding the most common errors made by students.
They also assist students in developing time management strategies for the exam. The best book materials for learning and practise that meet international standards are provided.
Feature:
1.Their English teachers are fluent in English.
2.Getting the best IELTS preparation from the best instructors.
3.State-of-the-art classroom technology.
4.Consistent practise tests
5.Instructions on reading, writing, speaking, and listening skills.
6.Putting an end to the most common mistakes made by students.
7.Assisting students in managing their exam time.
8.Best book materials for learning and practising in accordance with international standards.
Customer satisfaction is 99.99 percent.
Address: 323, GMS Road, Above Axis Bank, Near Ballupur Chowk, Dehradun, India – 248001
Phone: +918439000086
Email: [email protected]
Website: ieltsband7.com/
Gaffel Edu Mentors
The goal of Gaffel Edu Mentors is to assist aspirants in achieving success in the International IELTS. Their trainers cater to the needs of the students by designing the curriculum and schedule to meet the needs of the students.
The trainer assesses each student's strengths and weaknesses before developing an individual study plan. They offer a lot of listening practice based on previous IELTS tests.
As a result, you can expect rigorous practice in pursuit of a higher IELTS Band. Students receive timely feedback on their errors, and strategies for improving scores are developed.
Address: 2nd Floor, 153, EC Road, Above Doon Officer Academy, DAV (PG) College Road, Karanpur, Dehradun, Uttarakhand (248001)
Phone: +919458377212
Email: [email protected]
HELLO Institute
HELLO Institute teaches students not only IELTS but also Spoken English, French, German, and Spanish, as well as personality development, group discussions, and interview skills. As a result, it provides the institute with a broader perspective for training aspirants.
They instruct students using pragmatic grammar tricks, vocabulary games, role plays, activities, interactions, and discussions. Their use of simple and exciting methods to help students improve in a short period of time contributes to basic level English being learned faster with the help of simple and interesting grammar activities.
Students are taught how to use modal verbs, tenses, vocabulary, phrases, and so on in everyday situations.
Features:
Interactions and discussions are used to train students who are less proficient in the fluency section. Students improve their understanding of appropriate wording and phrases from the start. Furthermore, students' errors are corrected on the spot so that they do not reoccur.
Advanced students' language is fine-tuned by teaching advanced grammar structure, phrasal verbs, collocations, voice and accent training, presentations, effective GD/Debate rounds, hosting shows, and so on. After completing the course, students are never hesitant to deliver any type of presentation or conversation.
HELLO also gives soft-skills, life skills, and personality development lectures to various government/semi-government establishments, corporate houses, non-governmental organisations, and institutions.
Address: Haridwar Road, Between near LIC Building and Him Palace Hotel, Opposite The Orchard, Dehradun, Uttarakhand, India, 248001
Phone: +919719754585
Email: [email protected]
Website: www.helloinstitute.com/ielts.php
The IELTS Bridge
The IELTS Bridge has British Council and University of Cambridge certified trainers and a track record of success with 7+ bands. They are the IDP and British Council's authorized partners.
In addition, the aspirant can schedule their IELTS exam with them. Cambridge materials are provided and followed in terms of study material and resources.
They provide all tips and strategies to their students in order for them to score 7+ bands on their first attempt. Their founder has written a book titled "The Lazy Man's Guide to Cracking Any Interview," which is published by Amazon Publishing in the United States.
Features:
Complete the Writing Tasks and Speaking Test evaluation.
Identifying the errors, you had no idea you were making and making suggestions to fix them
Excellent feedback and recommendations for future enhancements
Address: 46 D Pathribagh, Doon Sarla Academy, SGRR PG College Rd, Dehradun, Uttarakhand – 248001
Phone: +91-7302390901
Email: [email protected]
Website: www.theieltsbridge.com
FD Overseas Education
FD Overseas has trained thousands of students and assisted them in achieving their IELTS band scores. They not only offer offline IELTS coaching in Dehradun but also online IELTS coaching in India.
There are a variety of timings and batches to choose from, and the aspirant can study in a group or receive one-on-one Online IELTS coaching at a time that is convenient for them.
The majority of FD Overseas students have achieved IELTS Band 7 or higher, demonstrating their trustworthiness.
Features:
If you want to study or migrate abroad, FD Overseas is your one-stop shop. We provide IELTS band 7 training to their clients and students, with a special emphasis on excellent English-speaking classes and professional study abroad consultancy.
All IELTS consulting can be found in one place.
IELTS-certified teachers
Providing a real-life IELTS exam setting with excellent previous results
Online and in-person classes are available at a reasonable cost.
Small batches, variable timings
Address: 78/1, Kaulagarh Road, Rajender Nagar, Dehradun, Uttarakhand, India
Phone: +91 135 275 3054; +91 730 247 4807; +91 844 619 3363
Email: [email protected]
Website: fdoverseas.com/
Conclusion
IELTS, or International English Language Testing Services, is a required exam for many graduate programmes and for working in English-speaking countries such as the United States, Canada, the United Kingdom, and many others.
The IDP Australia, Cambridge Education, and British Council own, organise, and administer the examination.
Select your coaching carefully, keeping your needs in mind. The coachings mentioned above will undoubtedly help you pass IELTS with ease.