Under this Article we have covered:-
Best IELTS Coaching institute in Coimbatore
Top 10 IELTS Coaching in Coimbatore with Fess
Lists of Top IELTS Coaching in Coimbatore
If you want to study or work in another country, you must first pass the International English Language Testing System (IELTS). To do so, you must enroll in an IELTS coaching institute in Coimbatore. To continue reading this article to learn everything you need to know about the best IELTS coaching center in Coimbatore.
IELTS is an international standardized test of English language proficiency that is required for higher education in academic institutions in Australia, the United Kingdom, Canada, Europe, Ireland, and New Zealand, as well as various professional organizations around the world. The IELTS test is divided into four sections: listening, reading, writing, and speaking. The duration of the test is 2 hours and 45 minutes.
These are the Best IELTS Coaching in Coimbatore
Avenue Resources ILETS Coaching in Coimbatore
Avenue Resources, a premier IELTS coaching institute in Coimbatore, was founded in 2005. It offers the best overseas test preparation classes, allowing people to realize their academic and career goals through services of lasting value.
The institute has the best teaching staff, all of whom have extensive experience and knowledge. The faculty of institutes are excellent teachers who focus on IELTS concepts and fundamentals. Aside from IELTS, they also offer TANCET, MAT, and GMAT coaching.
Facilities:
Supportive experience, highly professional and Helpful Teaching Staff
Online Class
Individual session
Atmosphere is good
Address: 27, Gokulam Building, PSG Estate Colony, Avinashi Rd, behind Caramel Bakery, Peelamedu, Coimbatore, Tamil Nadu 641004
Contact no: 73059 58589
Mail: [email protected]
Website: http://avenueresources.org/
ECS IELTS Coaching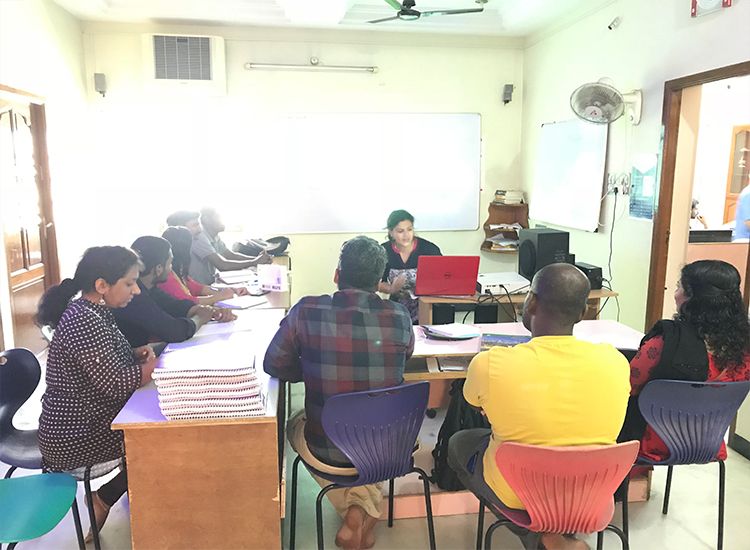 ECS is a highly regarded English language school on a global scale. It has centers in Chennai, Pondicherry, Coimbatore, and Faridabad. They provide a wide range of English language courses to suit all proficiency levels, including IELTS, OET, TOFEL, PTE, TEFL, and spoken English.
Learning a new language can be difficult, but the institute IELTS training makes it easier with the extensive IELTS materials they have created for students. ECS IELTS has the highest number of 8.5 and 8 IELTS results in India.
Facilities:
They have well-experienced Counselors from the Overseas Educational Industry to provide quality education and guide students to pursue their dreams and realize their full potential, and they assist students in selecting the appropriate Course, College, University, and Country.
Contact Details
Address: 46, Ground Floor, AR residency Gokhale Street, Ram Nagar, Coimbatore, Tamil Nadu 641009
Contact no: 9750610101, 97509 99948
Website: https://ecsielts.com/
Manya – The Princeton Review
Manya Education was founded in 2002. It is the largest group in India, and it collaborates with The Princeton Review to provide all higher education requirements for Indian students.
It provides students with coaches to help them succeed in SAT, ACT, AP, GMAT, GRE, TOEFL, and IELTS exams. The Manya education group has over 40 centers spread across India.
Manya Education currently has 600+ university partnerships around the world. It has established itself as one of Coimbatore's leading IELTS Coaching Centers.
They have highly educated experts who provide coaching classes to help students acquire basic English knowledge, allowing them to pursue their dreams and gain admission to the world's top universities.
Facilities:
They offer classes via mobile, web, and classroom, as well as a study abroad admissions service.
The Admissions Counselling Service is highly specialised, so students can get help with everything from university selection to visa counselling.
Address: 198, Yasin Complex,1st Floor, Thiruvenkateswamy Road, R.S.Puram, Coimbatore – 641002
Contact no: 4448134370
Website: www.manyagroup.com/
Neelaruns Institute Of Confidence
IELTS coaching is available at Neelaruns Institute Of Confidence in Coimbatore. The coaching structure and overall approach were designed with the individual's area of improvement in mind.
The institute's faculty is very experienced and professional in the English language and international test course, and they provide excellent study guide for aspiring Students to pursue overseas education. and They are always encouraging you to achieve your goals.
So, if you are interested in IELTS Exam preparation with the assistance of this institute, you have a better chance of success. However, before enrolling in this institute, you should be aware of its fee structure, faculty, infrastructure, demo class, study material, previous year's results, and read reviews.
Facilities:
They hold individual sessions to clear up any confusion.
The institutes offer a stress-free environment for a more enjoyable learning experience.
The institutes offer flexible time schedules as well as online classes.
Address: ARPEE Center, 31, Saibaba Colony, Tamil Nadu 641011
Contact no: 89400 06476
The Global Ties
The Global Ties IELTS Coaching Institute is located in Coimbatore. They provide a diverse range of globally recognized courses such as PTE, TOEFL, GMAT, GRE, and SAT, among others.
The institute has a highly qualified, experienced, and a committed team committed to your success. And the faculty is committed to providing high-quality counseling that helps people achieve their life goals more effectively.
Facilities:
Each student receives one-on-one attention.
PTE free study materials
Unrestricted doubt-clearing sessions
Address: 8/198 Vasu Arcade, 1st floor, Raja Anamalai Road, Saibaba Colony, Coimbatore – 641011
Contact no: 97877 00661
Mail: [email protected]
Website: www.theglobalties.com
Triumph hub
Triumph Hub is a well-known Immigration and Language Training Institute in Coimbatore. They also provide a variety of English language courses, including General English, OET, IELTS, TOEFL, PTE, TESOL, GRE, and GMAT. It has four locations in Tamil Nadu.
The Training Consultants team is committed to and relentlessly pursues excellence. They cover every topic and help students become fluent in reading, writing, and speaking English.
The institute provides all of the services required for international admission. Triumph Hub is also ranked among the top ten IELTS Coaching Centers in Coimbatore.
Address: No 89, 1st Floor, Sri Nagar, Hope College, Coimbatore, Tamil Nadu 641004
Contact no: 7305209992
Mail: [email protected]
Website: www.triumphhub.com/
Arris academy
In 12 years, Arris Academy established an IELTS training center in Coimbatore, Tamil Nadu. The academy provides IELTS, PTE, OET, GRE, GMAT, BEC, Overseas admission, and foreign language training courses.
Arris Academy is an IELTS registration center for IDP and BC. The academy's faculty frequently adopts new technology, which makes ARRIS the smart choice for aspiring students.
Facilities:
Internationally-certified trainers
Regular Mock test
Free book material
Weekend and Weekday Classes
Small batch size
Individual attention for all Students
Address: Sow Ma Complex, 243, II floor, Near Signal, Gandhipuram, Tamil Nadu 641012
Contact no: 9042011430
Mail: [email protected]
Timing: Mon-Sat(9am–8pm)
Website: www.arrisacademy.com/
Cosmo Centre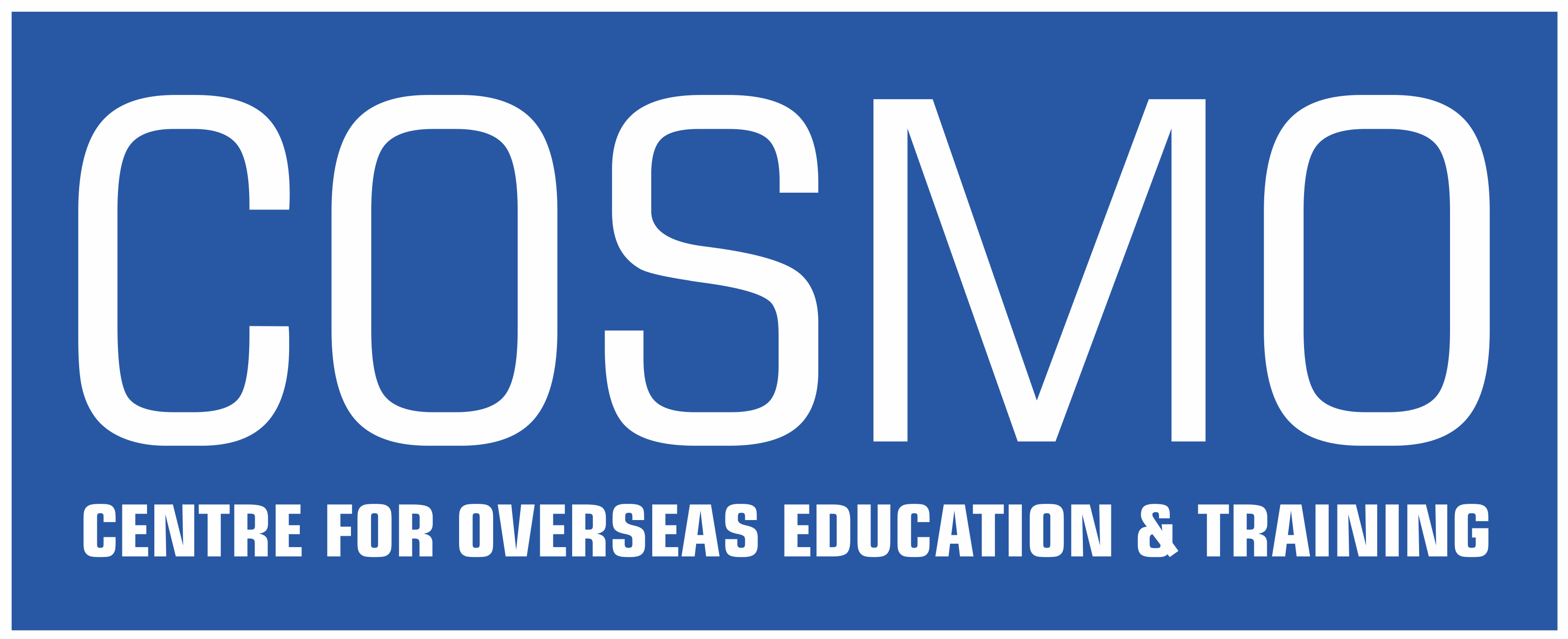 Cosmo Centre For IELTS is a coaching institute in Coimbatore that offers IELTS Coaching classes. They also provide test preparation for IELTS, TOEFL, PTE, GMAT, GRE, SAT, English Speaking, University selection, visa guidance, accommodation assistance, and ACT.
Cosmo Coaching Center is also present in Kochi, Kottayam, and Trivandrum, in addition to Coimbatore.
Address: 1552/18 Classic Gardens, Trichy Rd, Coimbatore, Tamil Nadu 641018
Contact no: 9037566995
Mail: [email protected]
Website: www.cosmocentre.in
FITA Academy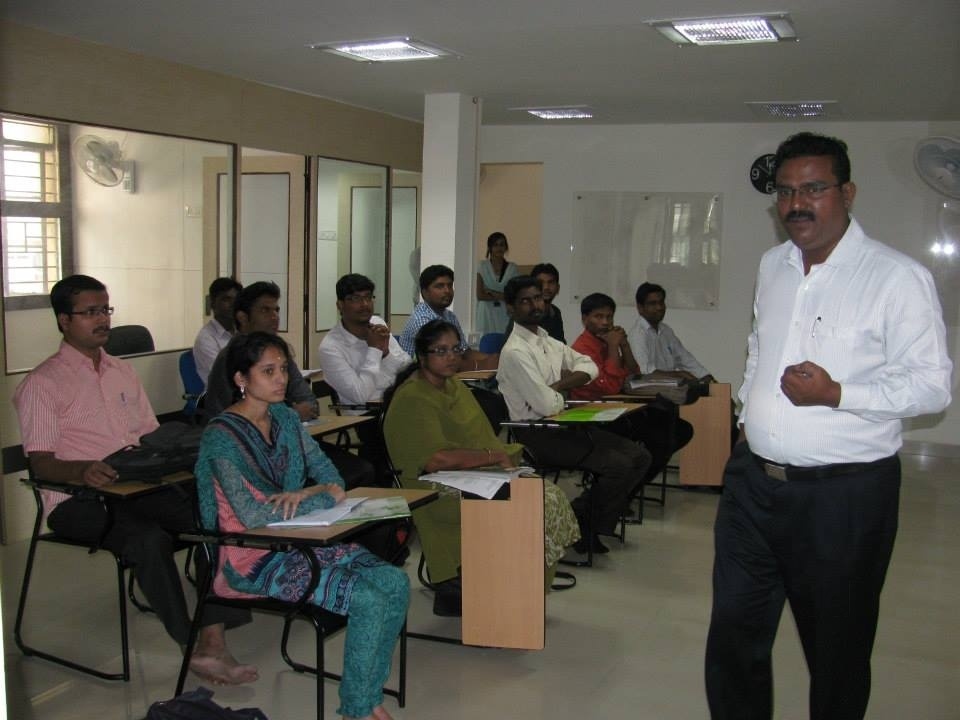 FITA Academy's IELTS Coaching in Coimbatore is a comprehensive English-language training program designed to help students achieve proficiency in Listening, Reading, Writing, and Speaking skills.
The IELTS Training in Coimbatore will also teach candidates how to obtain the desired band score for higher education, occupational purposes, or country migration to English-speaking countries.
Facilities:
Detailed and up-to-date syllabus to meet the needs of IELTS candidates.
Professional trainers to help students become proficient in Speaking and Writing English.
Weekday, weekend, and customised classes are available to help students study at their own pace.
Well-equipped labs to improve students' practical knowledge.
Instructor-led interactive classes to supplement students' knowledge and help them meet the requirements.
The IELTS standards are followed when teaching listening, reading, speaking, and writing skills.
Trainers from prestigious universities and colleges are chosen to help students become fluent in the English language.
Professional training from industry experts at a low cost.
Real-time projects, assignments, and mock interviews are used to prepare students for the exam.
Address: Promenade Tower First Floor, 171/2A, Sathy Rd, Saravanampatti, Coimbatore, Tamil Nadu 641035
Phone: 095978 88270
Grace Pathway Abroad
With ten years of experience assisting students, they have mastered the skills of understanding students' needs regardless of the industry or field they serve. Their students range from diploma holders to postgraduate students looking to advance their careers abroad.
They've assisted entrepreneurs in establishing a business, forming effective teams, and making the most of available resources.
Facilities:
Reading- Academic reading in IELTS is all about how you apply the strategies. Understanding where to focus your attention in order to find the correct answer location.
Listening – Using your calm mind to be attentive and observe the right keywords will be beneficial. Our strategy assists students in improving their grades.
Essay Writing – Come up with new ideas and be creative when presenting your essay. Our IELTS Tips and Tricks may be able to help you achieve your target Band Score.
Writing – The structure you present with all necessary vocabulary, grammar, and so on is the focus of the Writing Task.
Speaking – The IELTS speaking task is all about knowing when and where to use certain words. Our strategy teaches you not to overcomplicate and complicate things.
Letter Writing – Here are the top ten IELTS writing tips you should never overlook. Best samples for achieving your desired IELTS Band Score
Address: Central, No 1270, SBN Towers(2nd floor), Near ELGI Building, Sripathy Busstop Trichy Road Nadar Colony, Ramanathapuram, Coimbatore, Tamil Nadu 641018
Phone: 080986 55565
Conclusion:
Choosing the best IELTS coaching center in Coimbatore for your preparation journey to success can be a difficult task. There are many IELTS coaching centers in Coimbatore that claim to be the best IELTS coaching center in Coimbatore.
Choosing the best IELTS coaching in Coimbatore for you is very important because it will provide the right guidance and an added advantage to your studies when compared to other IELTS coaching institutes in Coimbatore.