Although there are success stories of students who crack the IELTS exam without coaching, joining a coaching class helps improve your chances of success. There are 36 IELTS Coaching Classes in Ambala that you can join to improve your IELTS Preparation.
Being in a constantly competitive environment will boost your performance and also propel your IELTS preparation in the right direction.
There is no substitute for the best IELTS coaching institutes when it comes to extensive preparation. Here's how the best coaching in Ambala for the IELTS exam will enhance your chances and help you get better in the game:
Right guidance is very necessary for IELTS exam as it is competitive in nature.
IELTS coaching can help improve your consistency and regularity.
Regular IELTS classes with peers of a similar mindset makes the grind more bearable.
Expert Coaching by teachers of Coaching Institutes like AIEL – American Institute of English Language, Western Overseas and Sunland Education and Immigration Consultants can do wonders and help you get on the right track for IELTS preparation
Better the coaching, the higher the chances for success. However, each student has his or her own requirements. So make sure you choose the best IELTS coaching in Ambala that is right for you based on the faculty experience, course fees, distance from your home, and your own strengths and weaknesses for IELTS.
These are the Best IELTS Coaching Institute in Ambala
AIEL – American Institute of English Language

English as a spoken language is perhaps the most widely respected language and has gained the class & status unparalleled by any other language in the world.
In countries like India, quality and fluency of English are considered a guaranteed success for making one's career. Here at AIEL we the professionals are committed to bringing excellence in making English a simple spoken language for everyday use.
As our logo indicates, we are "The Speaking People" we make English as simple as 1-2-3. The results of our success can be measured through the number of our quality language centers and lakhs of satisfied students.
Within a decade of our inception in 1991, we have swept across most of northern India and have opened several AIEL centers, spread over 9 states of the country presently.
LINGUA, PHONE, OCTAPHONE, PTA TAPES & VISUAL AIDS To help you speak quality English.
Complete library at no extra cost – just to enrich your knowledge.
A lifelong free membership – A unique opportunity to be in touch with English and AIEL.
We have specially trained faculty to help you through your tenure with AIEL.
Separate conversation rooms for males and females.
Convenient timings to choose from.
No formal education is required for getting admission at any of our authorized centers throughout nation
Address: S.C.O. 17, II Floor, Vikas Vihar, Ambala, Haryana 134003
Phone: 0171 329 2122
Sunland Education and Immigration Consultants
Sunland Education and Immigration Consultants, Ambala, Sector 32 provides Coaching for GMAT, GRE, IELTS, SAT, TOEFL in Ambala. Sunland Education and Immigration Consultants is best known for its GMAT Coaching and Rank's #4 in GMAT Coachings in Ambala.
Study Visa
Immigration Consultants
Work Permit
Foreign Exchange
Study Abroad
Embassy Interview Preparation
Spoken English
TOEFL Coaching
Address: Sco. 6 Top Floor, Ambala City, Ambala – 134003, Near Mohan Bakery, Vikas Vihar, Ambala.
Contact: 9255146573
Western Overseas
Western Overseas, Ambala, Prem Nagar provides Coaching for IELTS, TOEFL in Ambala and across 3 centers in India. It also has its presence in Kurukshetra, Chandigarh, Sonipat. Western Overseas is best known for its IELTS Coaching in Ambala.
Qualified IELTS faculty
Latest study material
Reasonably priced
Individual attention to students
Experience in Study abroad programs
Address: SCF 22, Shopping Complex, Vikas Vihar, Ambala, Haryana 134003
Phone: 072060 50110
Vishwas International
Vishwas International, Ambala, Patti Mehar provides Coaching for IELTS in Ambala. Vishwas International is best known for its IELTS Coaching and Ranks #3 in IELTS Coachings in Ambala.
Online Classes
Tutor Led Sessions
Resource Material
Address: Vishwas international 44/ 1, shopping complex, Jagadhri gate, Ambala city -134003
Contact Nos. 92158-30275, 92156-30275, 92152-30275
Chetanya Career Consultants
Chetanya Career Consultants, Ambala, Prem Nagar provides Coaching for IELTS in Ambala and across 4 centers in India. It also has its presence in Kurukshetra, Yamunanagar, Karnal, Hardoi. Chetanya Career Consultants is best known for its IELTS Coaching and Ranks #8 in IELTS Coachings in Ambala.
Providing customized career guidance, well-designed study materials,, and the services of subject experts.
Offering high-quality language and training programs for IELTS and PTE exams.
Excellent admission and counseling services for major study abroad destinations around the world, including the UK, USA, Australia, New Zealand,,, and Germany.
Address: 1293 A/1, 1st Floor, Manauli House, Prem Nagar, Near Bus Stop, Ambala, 134003
Phone: 01712555017
Wave Overseas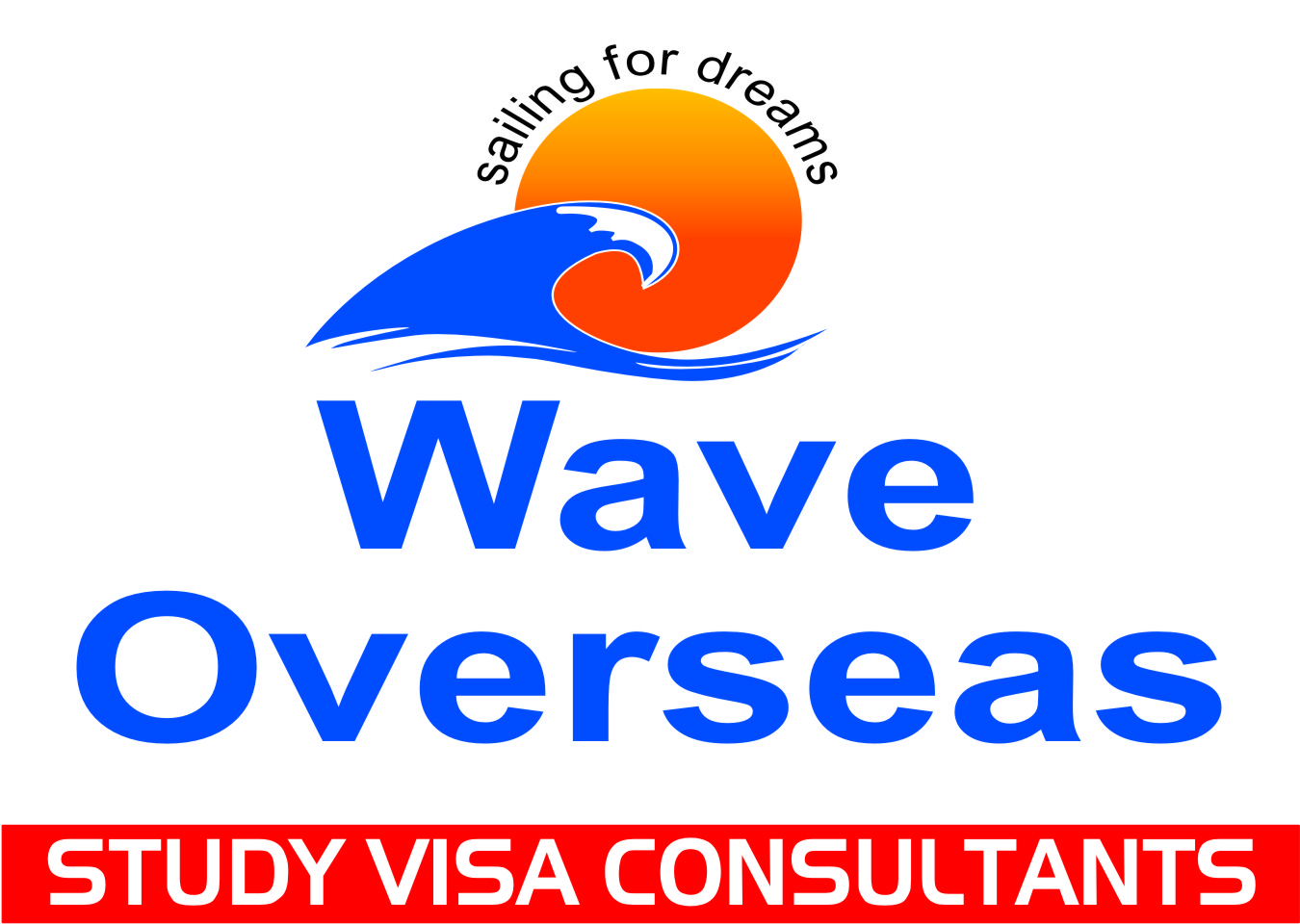 They give master groups to make extraordinary incentives for migration. Their confirmed and solid Immigration Consultant experts can assist you with getting a positive choice on your case. They give migration benefits in every single diverse region of nations.
Need expert help, wherever you
in the world.
Check the Information provides in your passport.
Go to the official website IELTS & create
profile.
Speaking or writing score review from your exam.
Additional reports institution of a coaching center
They also provide insights about the profession's most colorful personalities and powerful institutions, as well as original commentary on breaking legal developments.
Address: Above SBI Bank, Durga Nagar, Mahesh Nagar, Ambala Cantt, Haryana 133001
Phone: 098967 55156
Planet Education
Planet Education, Ambala, Vijay Nagar offers GMAT, GRE, IELTS, SAT, and TOEFL preparation in Ambala and nine other locations in India. It has offices in Ahmedabad, Ludhiana, Vadodara, Rajkot, Lucknow, and four more Indian cities.
 They represent over 350 universities in Australia, the United States, the United Kingdom, Canada, Singapore, Ireland, and New Zealand to ensure that our clients are informed of all of their possibilities.
 Planet Education is headquartered in Australia, with operations in 25 countries. Its head office is in Sydney. Both the IDP and the British Council have designated their training center as a Gold IELTS partner.
 Each kid is equally important to them, and their counselors are dedicated to learning about each one's requirements and catering to them accordingly.
 We provide pre-departure workshops to help your transition easier, in addition to guiding you through the application and visa process. Post-landing services are also available for students who encounter difficulties.
Address: 9QCP+C2G, New Model Colony, Jain Nagar, Vijay Nagar, Ambala, Haryana 133006
Mobile: +61 403 880 824, +61284886196
Lincoln School of Languages
Lincoln School of Languages, Ambala, Football Chowk offers IELTS preparation in Ambala and two other locations in India. It also has a presence in Chandigarh and Kurukshetra.
 Workshops and Classes
 Tutor Led Sessions
 Resource Material
Address: Top Floor, Kd Rd, above Canara Bank, Krishna Nagar, Ambala Cantt, Haryana 133005
Phone: 086890 00734
Global Education Centre
In Ambala, Global Education Centre, Sadar Bazar, offers JEE Advanced, CAT, IELTS, JEE Main, BITSAT, XAT, SNAP, CMAT, and MAT coaching. It has a center in Bangalore as well.
Address: 2nd Floor, Model Town Rd, near HP Petrol Pump, Manai House, Prem Nagar, Ambala, Haryana 134003
Phone: 087086 61134
Rays Immigration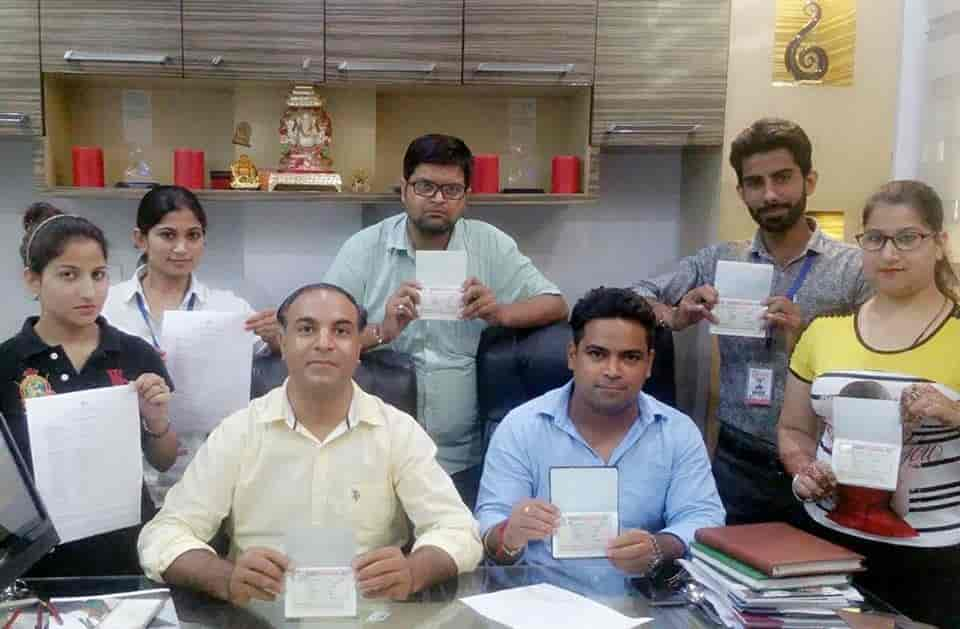 Rays Immigration is your one-stop shop for international education and coaching. The main activity is to assist students in making the best decision possible when it comes to pursuing education in foreign educational institutions.
Rays Immigration provides information on higher education in a variety of countries, including Australia, and has a professional understanding of the global education system.
 Client Assistance
 Study Visa Counseling
Address: 6324, Nicholson Road, Punjabi Mohalla, Sadar Bazar, Ambala Cantt, Haryana 133001
Phone: 099920 25199, 171-4008160, 99920-25199, 98965-76178
5 things to consider before joining IELTS coaching in Ambala
After you've decided on a college and opted to take the IELTS exam, the following step is to identify the top IELTS exam coaching institute. Before you do that, you should take a practice IELTS test to see where you stand.
As a result, select the type of coaching institute to which you should apply. Here are a few things to think about before signing up for one.
The various things to consider while choosing an IELTS coaching in Ambala are:
1. Simply said, don't enroll in a random coaching institute because a friend advised you to. You can readily find reviews of several coaching institutes online and evaluate the ratings given by different students. However, don't believe everything you see on the internet. You will be able to make a more informed decision after conducting a thorough study and visiting each of the institutes on your shortlist.
2. Take a look at some of the ITELS coaching institutes in Chandigarh and check if they provide the high-quality education required to pass the test. Rather than merely going over the basics, look for coaching that will provide you the necessary exposure and competitive advantage.
3. Before making a final decision, seek counsel from your parents. Most importantly, inquire of students who have previously attended or are currently attending the same institution. Because they can give you an unbiased opinion.
4. Learn more about their many packages and decide which one best suits your needs.
5. Create a study schedule for yourself and select an institute that fits your needs.
5 Quick IELTS preparation tips
1. Identify your strengths and weaknesses
Work on your shortcomings to ensure that they do not have a detrimental impact on your overall score. If you're a slow reader in English, for example, concentrate on the reading test rather than the writing, listening, or speaking tests.
2. Have a study plan
Make a strategy before you begin studying for the IELTS exam, and create a personalized study plan based on your skills and shortcomings.
3. Study the material
If at all possible, enroll in an IELTS preparation course. The IELTS material, as well as the necessary tips and tactics, are provided in the preparation courses.
You can employ a certified private teacher instead if you don't have access to IELTS preparation courses. An English teacher can also assist you in creating a study schedule.
4. Practice until you feel confident
Practice makes you more self-assured. Find a friend with whom you can practice speaking English for the speaking test.
Practice skimming the texts for the reading test while reading English periodicals. To strengthen your listening abilities, watch English-language movies every night and surround yourself with English-language news and songs.
5. Check out the official IELTS website
For IELTS candidates, the official IELTS website is the finest source of information. On the website, you may learn about the test's norms and regulations, as well as the examination format, and get relevant IELTS exam tips and materials including books, quizzes, and videos.
Conclusion
It is necessary to become familiar with the format of the IELTS test to prepare for it. When you're familiar with the test's format, it's easy to answer questions. The four skills examined in IELTS are speaking, reading, writing, and listening.
The format and rules of the IELTS test differ from those of conventional school exams. The IELTS test may appear intimidating at first, but with enough practice and preparation, you may achieve the band score you desire!