Under This Post, We Have Covered: –
Best CAT Online Coaching for 2023 Exam
Best Online Coaching for CAT Preparation
List of Best CAT 2023 Online Coaching
CAT Online Coaching institutes in India
CAT Online Coaching Fees
The Indian Institutes of Management (IIMs) use the Common Admission Test (CAT) to select students for their business administration programs. The CAT exam is a requirement for admission to more than 100 management institutes in India.
The CAT score is utilized by each institute separately to choose candidates, along with other factors such as academic performance, work experience, group discussion, written evaluation, and interview performance.
Each institute's weighting of the CAT score may be different. Candidates should review the weighting, method, and breakdown for each institute on its website.
Online coaching is best for preparing for CAT as well as various other examinations during this ongoing Covid 19 pandemic era and even after that, and the main reasons are better time utilization, self-paced learning due to flexibility and cost-effectiveness, and on a broader note can say that you have all the options to customize your preparation according to yourself.
Classroom CAT Coaching Institutes and Online CAT Coaching Institutes are the two sorts of CAT Coaching Institutes. Traditional Classroom Coaching Institutes have begun to provide Online Coaching in large numbers as a result of the growing popularity of online programs.
These are the 15 best CAT online coaching Classes for 2023
iQuanta- Best CAT Online Coaching
iQuanta is India's No.1 Cat Online Coaching institute that offers training through dual learning pedagogy for various management programs entrance exams like CAT, NMAT, SNAP, OMET and GMAT.
iQuanta, in just 4 years since its inception, has achieved what other players took 15 years to achieve, 20,000+ IIM calls and 2000+ Top IIM converts.
At iQuanta they have a dual pedagogy teaching system where they deliver both conceptual and application learning methods; in one the teacher delivers the concept live along with examples; in the other the application method where students are in the driving seat and apply their own mind before the educator provides the solution.
Then comes their Content relevancy; iQuanta's content is so sure shot that many a question in the exam itself has come across from¹ the iQuanta CAT course.
24*7 cross doubt solving started with their basic ideology by iQuanta's founder Mr Indrajeet Singh, also known as "the wizard of quants" where aspirants get their doubt resolved in a very short time, even at 2 a.m.
iQuanta team responds to aspirant's queries within 5 – 10 minutes. Even in their CAT Public group, you don't have to be an iQuanta student to ask doubts, iQuanta team will also help you with your queries. With 331k members, it is the most active group.
To know more about their iQuanta CAT courses, visit: https://www.iQuanta.in
For other MBA entrance exams, visit: https://www.iQuanta.in/mba
Join India's largest Online 24*7 active community – https://www.facebook.com/groups/iquantacat
Check out their YouTube channel for CAT preparation – https://www.youtube.com/c/CatpreparationiQuanta
Follow their Instagram page for regular CAT news and updates – https://www.instagram.com/iquanta.in/
Percentilers CAT Online Coaching
Percentilers is the only truly personalised MBA coaching, they provide end-to-end services catering to CAT, and all the other Major MBA exams including the GD-PI preparation.
They work at the atomic level with every student. They keep their Batch size limited to 30 Students and provide the facility to unmute during the live Class. A dedicated Buddy mentor (past CAT Toppers) is provided to every student for guidance apart from the 1-1 live doubt sessions that take place on the weekend.
They also help in making a personalised Timetable for self-study for every student, so that they can manage their time better. They also help you improve your profile by providing internships, certification courses, NGO Volunteerships, etc. Psychological sessions like EFT, NLP, etc are also conducted time-to-time to help boost the performance of the students.
They provide 32 Full-length CAT Mock Tests, Weekly Tests, Topic wise Tests, and 5 Full-length mock tests for each of the other management exams.
With all this, there is no doubt that percentilers is considered one of the Best Online CAT preparation institutes out there. Many of the students have also claimed that questions in the CAT exam are very similar to that of those they practise in the workshops.  
Features
47.3% of Students land in the Top 30 B-Schools
95%ile Guarantee
Dedicated Buddy Mentor
1-1 Live Doubt Solving
Helps in Profile Building
Provides Customised Time-table for Self Study.
The best part is that they have a 10 day fee refund policy, so yes worth a try.
Download Ebook: Free Ebook: Top Secrets to Get 99%ile in CAT:  
Google Reviews: Click Here  
Start Your Free Trial: Click Here  
Join Our Telegram Group: Click Here  
Join Us on Instagram: Click Here  
Youtube Channel: Click Here  
Career Anna
CareerAnna, India's Largest Learning Platform, has a number of high-quality CAT preparation courses. It provides both Online CAT Coaching and section-specific courses for each component, such as VARC, Quant, and LRDI, as well as courses that include both Complete MBA Preparation and GD-PI.
The finest part about their program is that they provide individual coaching and question-answering sessions 24 hours a day, seven days a week, and hold your hand till you go through the fire, i.e. the GD-PI rounds, and into your dream B-school.
In under four years, CareerAnna has taught over 200,000 people and specializes in providing Certification programs, Test Prep programs, and FreeTests.
It is a highly dependable education portal because it provides personalized mentoring to all of its pupils. It includes subject matter experts' video and audio lectures, as well as an official website with accurate content about the CAT exam and its intricacies.
One of the best benefits of our Online Coaching is the 24×7 doubt-solving groups on Whatsapp/Facebook. This e-learning platform has no significant drawbacks, although there is always room for development.
Contact and Address
#768, First Floor, Sector 39, Gurgaon, Haryana – 122003
Or
India Accelerator Ground Floor, MGF Metropolis Mall, Mehrauli-Gurgaon Rd,
Gurugram, Haryana 122002
Call on – +91 7307045889, +91 9741133224
Web- https://www.careeranna.com/
QDS PRO CAT Online Coaching
QDS Pro is a leading test prep company based in Mumbai that provides unprecedented test preparation services for all Indian MBA Entrance Exams like CAT, MAH-CET, BBA Entrance Exams, NMAT, SNAP, XAT, CMAT,… and all Study Abroad entrance exams like GMAT, GRE, SAT, IELTS, TOEFL,… Their broad range of services include Live Online Tutoring, Offline Coaching Centres in Mumbai, Video Lectures (Self-Prep Courses), Doubt Solving, Mock Test Programs and Home Tutoring; these services spread across all of their product offerings.
Unique Selling Points:-
Personalized Batches of Maximum 4-5 Students | One-on-One Private Tutoring
Personalized AI-Powered Tools
24*7 Live Chat System
Exclusive Student Progress Tracking Software
Master Workshops (Mental Math, Brainstorming,…)
Live Reviser Classes
Power-Packed Testing System (Full-length, Sectional, Topic-wise, Previous Year Papers, Challenger, Speed Enhancement & Remedial Tests, Tests Generator Tool, Challenge your Friends,…)
Video Solutions also made available (in addition to Detailed Explanatory Answers) for all of their CAT Study Material
C.A.T. Approach (Conceptual Understanding, Application and Testing)
Much of the credit for QDS Pro being the Best CAT Online Coaching Class can be attributed to their C.A.T. Methodology, let's look at each of these aspects in detail:-
Conceptual Understanding:-
Personalized Batches of Maximum 4-5 Students | One-on-One Private Tutoring
Concepts covered from the Very Basics to the Most Advanced level
Recorded Live Classes (accessible anytime and anywhere, using any device)
Highly Qualified and Experienced Faculty
Application:-
Access to QDS Pro Online Prep Portal
Huge Study Library (Popular Author Books and Publications)
Question Banks, Practice Worksheets & Homework Assignments
Detailed Explanatory Answers and Video Solutions
Unlimited Live Online Doubt Solving Sessions
Testing:-
A. Mock Tests:-
25 CAT Full-length Mock Tests
10 NMAT Adaptive Mock Tests
100+ Non-CAT Full-length Mock Tests
35+ Sectional Tests
350+ Topic-wise Tests
All Previous Year Papers
Remedial Tests for Personalized Inputs (Tests focused on Identifying and Improving your Weak Areas)
Tests Generator Tool
Challenge Your Friends Zone
Detailed Explanatory Answers and Video Solutions
B. Analytics:-
In-Depth Analysis
Peer Benchmarking
National Ranking
SWOT Analysis
Remedial Measures
Expert Recommendation
Utilities:-
AI-Powered Study Planner Tool
Exam-Related Alerts and Notifications
Discussion Forum
Ratings and Reviews:-
Google – 4.9/5.0
Justdial – 5.0/5.0
Facebook – 5.0/5.0
Demo Session:-
As per student's preference, they provide demo session in both the formats, that too for a section of the student's choice:-
Live Online on their Live Online Tutoring Portal (QDS Pro Online Prep)
Recorded (accessible on QDS Pro Online Prep portal)
Other Services for CAT Prep:-
Offline Coaching Classes in Mumbai
Video Lectures (Self-Prep Courses)
Doubt Solving
Mock Test Programs
Home Tutoring
Other Courses:-
All Indian MBA Entrance Exams like CAT, MAH-CET, BBA Entrance Exams, NMAT, SNAP, XAT, CMAT,… and All Study Abroad Entrance Exams like GMAT, GRE, SAT, IELTS, TOEFL,…
QDS Pro Contact Details:-
Contact Numbers – +91-99207 15001 | +91-73033 15003 | +91-73033 15004
Email Addresses – [email protected] | [email protected]
Centres – Charni Road | Andheri
Websites – QDS Pro Website | QDS Pro Online Prep WebsiteGoogle | Facebook | Twitter | Instagram | YouTube | LinkedIn | Pinterest
Mindworkzz
Arun Sharma, who has purportedly cracked the CAT test 18 times with an astounding 99+ percentile, runs this CAT Preparation portal.
This online CAT coaching portal offers both live and recorded CAT video sessions, as well as Doubt Classes. A student can directly ask an instructor a question during the live sessions.
However, rendering issues during live broadcast sessions are a source of concern for Mindworkzz. Despite the institute's online support for students, it is accused of being a completely business craze with poor business counselors and subpar teachers.
Contact and Address
Mindworkzz, A 25/2, Middle Cir, opposite bercos restaurant, Connaught Place, New Delhi, Delhi 110001
Call on – 094153 33920
Handa ka Funda
Run by IIT alumnus Ravi Handa, whose Handa ka Funda initiative, named after his own name, provides online CAT exam preparation using videos and internet tools. Ravi began teaching Quantitative Aptitude, Logical Reasoning, and Data Interpretation to thousands of students in 2014.
He claims to have over 750 videos and additional resource materials, including previous year question sheets, Vedic mathematics module, and weekly live video interactions to clear up doubts.
However, the platform is alleged to deliver poor quality CAT preparation content, with many topics missing and video lectures that are too short to provide an in-depth comprehension of any component of the CAT exam, whether it VARC, DILR, or QA.
To boost the number of videos on the site, the platform gives very brief videos that do not explain the subject in depth. There have been numerous instances where the questions in the mock or explanation video are incorrect, leading to student confusion.
Contact and Address
T-855, Building 14, Rangoli Gardens, Near Vaishali Nagar, Maharana Pratap Road Jaipur – 302034
Call on – +91-9358640388, +91-9765142632
Web- https://www.handakafunda.com/
E-mail ID- [email protected]
Hit Bulls Eye
HitBullsEye bills itself as India's fastest-growing exam preparation platform in the MBA arena, with a huge number of CAT toppers to its credit.
Live lectures, video lectures, e-books, a peer interaction forum, a comprehensive CAT series, and sectional and chapter-wise mock examinations are all available.
Students, on the other hand, have complained that their study materials are of poor quality and that their test series are not competitive or on pace with their peers.
Contact and Address
SCO 90, Top Floor, Sector 8C, Madhya Marg Chandigarh 160009 Chandigarh IN
Or
SCO 226-227, Sector 34A, Opposite Petrol Pump Chandigarh, Chandigarh 160022, IN
Or
SCO No. 1, Second Floor, Sector 11, Panchkula, Haryana 134112, IN
Call on – +91 8427001707
Web-
E-mail ID- [email protected] / [email protected]
Online2iim
Other than delivering Online Mock Series and Classroom Teaching, another platform among Online Coaching for CAT Preparation guides students looking for postgraduate management entry courses.
The unique feature of 2IIM's courses is that they are delivered ed in a modularized style, which means that students study ideas in a preset pattern determined by their professors.
It's worth noting that the course is offered in both web and mobile formats. The smartphone app, on the other hand, has been reported to crash many times.
Contact and Address
58, 16, Indira Gandhi St, Kaveri Rangan Nagar, Saligramam, Chennai, Tamil Nadu 600093
Call on – (+91) 99626 48484, (+91) 72040 24640
E-mail ID- [email protected]
Crack U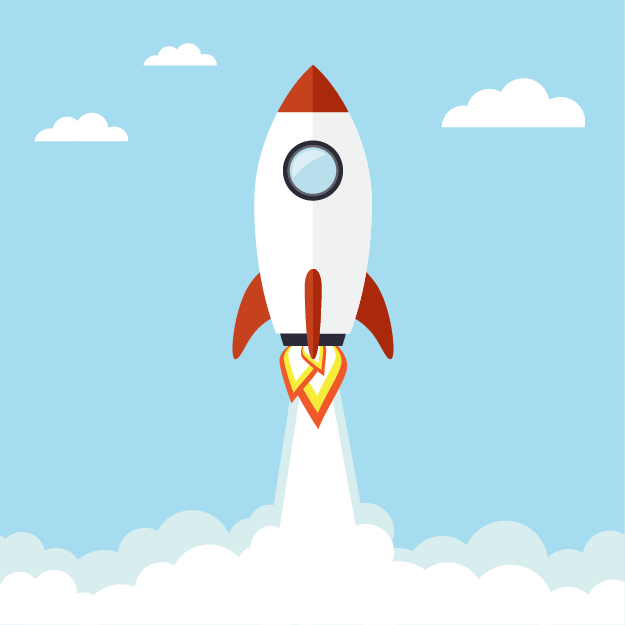 This online platform allows students to study for the CAT exam as well as other entrance exams such as SBI, RRNB, IBPS, and SSC. It also provides an online test series, online lectures, and daily tests.
It also offers Free Mock Tests, Free CAT Videos, Free Topic Tests, and CAT test materials from past years. The Complete Crack CAT course is affordable which is on the pricier end of the scale, and many people may not consider it worthwhile to subscribe to their premium content.
Furthermore, pupils have complained that their Mocks are misleading and more difficult than those provided by other coaching institutes.
Contact and Address
2nd Floor, Above Ghanshyam Super Market, Botanical Gardens Road, Sri Ramnagar – Block B, Kondapur Hyderabad (500084).
Call on- +91 630 323 9042
Web– https://cracku.in/
E-mail ID- [email protected]
Test funda
It is yet another website that offers a complete MBA preparation package, including previous year's question papers and other useful study materials. It also offers Free Tests, and you may create your own personalized study pack for any exam you like, including the CAT, IIFT, XAT, SNAP, and MHCET.
Both the All Test Pack and your tailored CAT study pack would set you back a handy price with a one-grand top-up pack available. However, one disadvantage of Testfunda is that video sessions are not available.
Contact and Address
Testing & Assessment Services LLP, Plot no 6, NCL Bandra Premises CHS, E block Bandra East, 6th floor, Bandra Kurla Complex, Mumbai – 400 051.
Call on – +91 9930005544, +91 9769663737
E-mail ID- [email protected]
Career Launcher
Career Launcher Ltd. focuses on a wide range of educational topics for students of all ages. It has been guiding students for over 21 years and is a well-established participant in the market, led by an IIT-IIM graduate.
It is a one-stop shop for all CAT-related needs, including classroom, online, and even residential CAT preparation programs, as well as mock exams and other books and study materials.
Users, on the other hand, complain about poor customer service, lack of professionalism, and being fooled out of their money when purchasing courses.
Contact and Address
2nd Floor Durgapur Cinema Hall Complex Nazrul Sarani, near Central Excise Office, Doctor's Colony, City Center, Durgapur, West Bengal 713216
Call on – 093331 24685
Web- https://www.careerlauncher.com/
T.I.M.E.
Triumphant Institute of Management Education Pvt. Ltd. (T.I.M.E.) is India's leading test preparation institute, having a presence across the country and headquarters in Hyderabad.
It is one of the largest CAT preparation centers in India, with locations in 119 cities and towns across the country with a core team of around 40 IIT/IIM graduates.
It provides CAT and other MBA test preparation, as well as training for the CAT exam's later phases, such as Group Discussions, Written Ability Test (Essay), and Interviews. It offers classroom and correspondence courses, as well as an All India Mock Series.
Cons include all functions being rolled into one package and the study material being pricey but of average quality. Some students claim that the teaching isn't up to par and that there aren't enough doubt-clearing sessions at the various TIME centres.
Contact and Address
3/3, Doctor's Colony, City Center, Durgapur, West Bengal 713216
Call on – 9933385507, 9434539540, 03432543931,
Web- https://www.time4education.com/
E-mail ID– [email protected]
IMS Coaching Institute
It has been in the field of management education for 40 years and provides CAT training programmes, learning modules, and online test series packages with over 3000 questions and module-specific mocks.
Institute-specific CAT GD/PI prep sessions, as well as the inclusion of MBA periodicals and student websites to successfully decipher CAT exam trends, are among the benefits. Students, on the other hand, have complained about unfriendly teachers and a lack of CAT sessions available to them.
Contact and Address
Opp Spencers, 190/1, 2nd floor, Rash Behari Ave, above Junior Gupta Bros, Hindustan Park, Gariahat, Kolkata, West Bengal 700029
Call on – 082918 95019
Web- https://www.imsindia.com/
E-mail ID- [email protected]
Byju's
Byju's is a well-known name in the sphere of education. Byju Raveendran created this online tutoring company in 2011. Byju's CAT preparation module includes sessions with top CAT trainers as well as enough CAT study material for online study.
Through their three-tier course structure and specific GD-PI training modules and knowledge sessions covering current affairs, essay-writing, and Statement of Purpose (SOP) sessions after exam results, they consider each candidate's overall performance in the CAT exam.
Students have claimed that Byju's is pricey and overhyped, as well as having outdated videos. Other disadvantages include classes that operate at an advanced level, making it difficult for many students to keep up. There have also been complaints regarding the exam's Quantitative Aptitude (QA) part having insufficient video sessions.
Contact and Address
4/1, 2nd floor, Tower D IBC Knowledge Park, Bannerghatta Main Rd, Bengaluru, Karnataka 560029
Call on – +91 9880031619, +91 924 133 3666
Web- https://byjus.com/
E-mail ID- [email protected]
Olive board
It is an online analytical study platform that provides online CAT test preparation and practice. Multiple CAT mock series and reassessment tests are its unique selling point (USP).
Oliveboard's analytical engine assists students by providing extensive individualized feedback on speed, accuracy, and weak points. Along with living group practice sessions for debates and group studies, there are adaptive engine targets that assist people to work on their weak areas.
Their concept movies, on the other hand, only address the fundamentals of structured materials.
Contact and Address
2nd & 3rd Floor, L-147, 5th Main, 6th Sector, HSR Layout, Bangalore 560102
Call on – +91-7676022222
Web- https://www.oliveboard.in/
E-mail ID- [email protected]
PT Education
The mock exam sequences are conducted in an online platform with referential solutions, and it features an all-in-one prep sequence strategy. PT Education's CAT course has a physical copy of courseware, online exam sequences, and comprehensive classroom recorded video lectures covering over 3 hours per video.
Their video lectures, on the other hand, can only be viewed on a single device, whereas video lectures and online test portals can only be visited a certain number of times.
Contact and Address
P. T. Education, Shivajinagar, Pune, Maharashtra 411004
Call on – +91-97555 – 99515
E-mail ID- [email protected]
Exam Nest
Exam Nest is an arm of Lotus Education, a well-known company in the CAT tutoring business, and is a relatively fresh arrival in the CAT preparation market.
Their offline preparation expertise and economical education make them a market player to keep an eye on. Its flaws will become apparent after it has been on the market for a while.
Contact and Address
207, Krishna Enclave, Near Rambagh Circle, Tonk Rd, Jaipur, Rajasthan 302015
Call on – +919950030363
Web- https://www.examnest.com/
E-mail ID- [email protected]
Advantages of CAT Online Coaching
Pricing
In comparison to an offline classroom program, it is less expensive. When compared to their traditional equivalents, most online courses are quite affordable.
Unlimited Learning
All of the videos have already been posted, so you can watch them whenever you like, whereas in a classroom program, time is limited, so you must study according to your batch.
Time Saving
Online programmes save you time because you don't have to travel to the coaching centre as you would with an offline classroom programme, which wastes a lot of time and makes you fatigued.
Quality
Even after a demo lesson, you can't be confident of the teacher's quality in an offline institute because, after all, it's simply a demo class. Online courses, on the other hand, frequently give a complete refund as well as a major amount of the course as a demo. They offer a free trial of many videos to verify the quality.
Clarification of doubts
The amount of time that an offline teacher can devote to a single student is typically limited. Doubts are openly discussed in an online scenario, and all pupils gain from it. We have a forum-style function where students may express their questions, and we also hold lessons on weekends to clear out any confusion.
Enhanced learning
In the classroom, there are only a few students studying and attending lectures at the same time, which is where online platforms that offer the same lecture to hundreds of students at the same time, improve the overall learning experience by allowing you to interact with a diverse group of fellow aspirants from various backgrounds and geographies and thus learning.
Updated study material
As seen in the table above, a student can access significantly more material through the CAT coaching online courses than through the offline versions. There are recorded video lectures and live sessions, both of which are accessible for use whenever you need them. This will surely assist you in revising at your leisure.
Quality education
As the number of persons entering the test preparation sector as educators have grown, even good quality colleges have begun to hire young graduates as teachers, resulting in some quality compromises.
With the introduction and growing adoption of the online format, one thing is certain: high-quality, consistent education delivered by the best teachers.
Safety
Needless to say, in these trying and tough times, with a deadly virus spreading across the globe, going outside and studying in classrooms full of pupils would be a matter of fear.
Here, the relevance of online coaching will grow even more, and it will eventually become the more widely acknowledged method of learning.
Disadvantages of CAT Online Coaching
You can communicate with various CAT aspirants in an offline classroom programme so that you can form a serious cat aspirants peer group that will be beneficial to you.
In an offline classroom programme, you can approach your teacher immediately with any questions, but in an online programme, they can guide you by phone or through question-and-answer sessions.
Inconsistent: Inconsistency is often the outcome of too much temporal flexibility. You have no one to chastise you. You are free to begin and quit whenever you like. When it comes to time and discipline, there is no strictness. As a result, unless students are motivated and enthusiastic about learning, online preparation can lead to inconsistency and complacency.
It's simple to become sidetracked- You have access to your smartphone, emails, and YouTube while preparing online. It's so simple to keep moving from one item to the next. After a minute of watching a vocab video, you switch to reading an article about how to prepare for quant.
There is no direct communication with real-time teachers:
Virtual support is far inferior to personalized support. There is no doubt that there are more knowledgeable specialists online; yet, it is difficult to determine who is more trustworthy and who is speaking the truth. Because of this, offline preparation is more costly than online preparation.
Someone is always nearby, with the knowledge and insight to help you get out of the most difficult situations. In the online world, there is no such thing; the best you can do is chat with someone or talk on the phone, which isn't always possible.
There may be a sense of loneliness: Students enjoy preparing in groups. The peer group keeps you motivated and on track. There is no such thing as an online study group; Facebook and WhatsApp groups sometimes redirect your focus away from the important topics.
There is often a lot of pointless chit-chat, with little attention on content and problem-solving. As much as possible, stay away from groups. If you feel the need to join a group in order to stay informed, don't join more than one.
Average fees structure of CAT Coaching Online
The CAT Exam necessitates careful and thorough preparation. The CAT coaching schools assist you in preparing for the CAT in a systematic manner without diverting from your plan. With optimal preparation usage, time is wasted as little as possible.
While preparing for the CAT, peer learning in CAT classroom coaching is a huge benefit. CAT coaching centers assist you not only in achieving excellent exam scores but also in taking the CAT exam with ease and without stress.
During the Corona Virus pandemic, the majority of leading CAT preparation institutes have decreased their coaching fees by 30-50 percent. Experts say now is the best time to enroll in your favourite coaching facility to prepare for the CAT at a minimal cost.
| | |
| --- | --- |
| The CAT Online Preparation Centre's name is | Fees for CAT Online Preparation |
| Career Anna | Rs. 30,000 |
| Mindworkzz | Rs.34,700 |
| Handa ka Funda | Rs. 9,999 |
| iQuanta | Rs. 17,999 |
| HitBullsEye | Rs. 26999 |
| Online.2iim | Rs. 21600 |
| Cracku | Rs. 39999 |
| Testfunda | Rs. 26000 |
| Career Launcher | Rs. 38000 |
| T.I.M.E. | Rs. 24,950 |
| IMS Coaching Institute | Rs. 29,500 |
| Byju's | Rs. 45000 |
| Oliveboard | Rs.23000 |
| PT Education | Rs. 34000 |
Conclusion
CAT helps you to get into one of the prestigious colleges in India for your masters so it is acceptable for it is a tough stone to break that is why proper coaching with a lot of hard work is required to crack it.
As a result, an aspirant's CAT exam preparation should include tenacity, determination, critical, and logical thinking. If you can devote an average of 3 hours every day to the exam with serious dedication, you will undoubtedly do well in the exam, regardless of where you are.
The CAT exam is one of the most difficult and challenging management entrance exams in the country, and it measures your speed, accuracy, time management, and ability.
In the same way that Cersei Lannister in the iconic television series Game of Thrones says, "When you play the Game of Thrones, you win or you die, there is no middle ground," this competitive exam is a fierce battle among lakhs of students, all vying for a single seat in a prestigious B-school.
As a result, you should leave no stone unattended and enroll in any of the Best Online Coaching for CAT Preparation now available. Best of luck in CAT!