In a country, such as India, the banking profession is considered to be one of the most secure and stable career options.
Each year lakhs of candidates appear for various positions in the banking sector.
The majority of the applicants sit for the State Bank of India (SBI) and Institute of Banking and Personnel Selection examinations.
This is because they are public sector and by the government of India respectively, which are deemed to be very lucrative positions because candidates are guaranteed a lot of personal benefits for themselves and their family along with timely increments and promotions.
A major thing to consider is that most banking posts involve transfers from time to time, especially during promotions but the security and benefits offered to outweigh it by a long mile.
Also Read:- Career in Banking and its Scope
Each year there are many banking exams one can consider appearing in as it is an opportunity like no other.
There is no dearth of banking posts and their respective exams from which any interested candidate can choose from each and every year to sit for.
There are numerous bank examinations to choose from including private, public, and government sectors.
Each bank has its own method of selection, but they share a lot of similarities. Interested candidates are advised to keep a watch for the notifications of the various banking examinations which appear throughout the year.
A good way to keep check is through keeping a tab on newspapers and subscribing to newsletters. Banking jobs are positions highly vied for each and every year.
So, interested applicants must prepare rigorously and thoroughly.
These are the Best Bank Coaching in Delhi
Career Power
Career power is a reputed coaching center mainly known for IBPS and SBI banking examinations.
Students in the past have recommended this coaching center for their best-in-class study material which covers the entire syllabus in a very innovative manner.
The faculty members here try to guide students in the right direction in a smart way rather than just feed them information in a rigorous manner.
A great advantage is that students can take free demo classes to see if they would prefer to join the institute or not. These demo classes also help students decide which course they would prefer to sit for.
Contact
Address 1 – Laxmi Nagar
Career Power, A-18, Gurunanak Pura, Laxmi Nagar, Near Nirman Vihar Metro Station
phone: 8750505082
Address 2 – Uttam Nagar
Career Power – B-43, Main Najafgarh Road, Uttam Nagar, Near Uttam Nagar East Metro Station, West Delhi 110059
phone: 8750505076
Address 3 – Kingsway Camp
Career Power – 55, Mall Road, Kingsway Camp, Near G T B Nagar Metro Stn (Gate No. 1) (8750505084)
Contact: 8750505084
Address 4 – Munirka
L-92, 1st Floor, Near Munirka Metro Gate no.3, Main Road Munirka New Delhi-110067
Contact: 8750505023
Address 5 – Rohini
Career Power – H-17/251, Ground Floor, Pillar no. 423, Near Rohini West Metro Station, Sector 7, Rohini, Delhi, 110085
Contact: 8750505047
Address 6 – Mukherjee Nagar
625, Ground Floor, Near Aggarwal Sweets, Main Road Mukherjee Nagar, North Delhi – 110009
Contact: 8750508507
Vidya Guru
A coaching center known for some of the best study guides and mock tests, Vidya Guru has cemented itself as one of the finest coaching centers New Delhi has to offer.
The batch sizes are kept small so that each student is given ample personal attention by the instructors.
This coaching center has some of the most experienced and renowned faculty members who are well adept in the shortcuts and tricks which they teach to their students.
Contact
Address 1 – Karol Bagh
B – 1/8, Lower Ground Floor, Apsara Arcade, Below Karol Bagh Metro Station, New Delhi – 110005
Contact – 8376934679, 8376934681
Email – [email protected]
Address 2 – Laxmi Nagar
S-528, 2nd floor, school block, Shakar Pur, opposite Laxmi Nagar metro station (gate no 2)
Contact – 9953238708, 9953283709
Email – [email protected]
Address 3 – Pitampura
11A, ED block, Ground Floor, MIG flats, Madhuban Chowk, Near Pitampura metro station (gate no 4), New Delhi – 110088
Contact – 8376934648, 8376934673
Email – [email protected]
Address 4 – Tilak Nagar
20/1A, 2nd floor, Prem Nagar, Jail Road, Near Tilak Nagar Metro Station (Gate no 4), opp 588 bus stop, New Delhi – 110018
Contact – 9654899726, 9311566241
Email – [email protected]
Paramount Coaching Center
Established in 2006, Paramount Coaching Center is one of those banking coaching centers known for its quality of education.
The online test series provided by Paramount Coaching center help the students to understand and analyze their own strengths and weaknesses.
Here both offline and online forms of study material are provided to the students in the form of ebooks, hard copies of the books, and practice sets.
Contact
Address: C5/209 Guru Nanak Pura Laxmi Nagar Near NiramnVihar Metro Statio, New Delhi, Delhi 110092
Contact – 9599621111
Email – [email protected]
 Also Read:- 11 Best Apps For Competitive Exam Preparation
KD Campus PVT LTD
KD Campus PVT LTD is a renowned coaching center for guidance in IBPS banking examinations.
KD Campus believes that their own study material which is carefully handcrafted is one of the best guides and books any student can refer to in preparation for the various banking examinations.
A unique feature of this banking coaching center is that they have their native mobile application so that students can access guides and also take test series on the go at their own convenience.
KD Campus PVT LTD believes that live test series taken at the random moment help keep students stay sharp.
Contact
Address – 2007, Outram Lane, Mukherjee Nagar, New Delhi, Delhi 110009
Contact – 95551 08888
Aim and Achieve
In this era, where education has become highly commercialized, Aim and Achieve aims to provide quality education at affordable rates.
Highly strategized E-test series are provided to the students which consist of topic tests, chapter tests, and mock tests.
Students particularly flock to this coaching center for the regular remedial classes which are held to help clear the remaining doubts of students.
A state-of-the-art library is also available for the students.
Contact
Address – E92, Ground Floor, South Extension, Part 1, Nearest Metro Station INA, Exit Gate no 2, New Delhi 110049
Phone No: 08826590321
Email ID: [email protected]
Mahendra's Banking Coaching
Mahendra Educational Pvt. LTD is a well-known coaching institute in New Delhi.
The tagline of "Your Success is our Success" is highly praised and carried with pride by the institution. Apart from coaching for banking examinations, Mahendra's also provides guidance for other examinations including the railways, SSC, and other mainstream competitive examinations.
Highly experienced institute faculty, as well as visiting faculty, are available to make sure that each student understands every topic in detail.
Students can appear for live online mock tests at a computer laboratory present in the institution itself.
Contact
Address – B 40, Guru Nanak Pura, Near Maharaja banquet hall, Laxmi Nagar, New Delhi – 110092
Contact no – 9268209355
Email – [email protected]
Read Also:- Top 30 Best BBA Colleges in Noida
uGenius
uGenius coaching center in New Delhi has a highly experienced and renowned faculty.
The online test series provided to the student are some of the best that any aspirant will come across.
The academy is well equipped with modern-day facilities such as whiteboards, smart classes, projectors, visualizers, etc.
Contact
Address – 12, Avtar Enclave, Paschim Vihar, opp-metro pillar no 227, near Paschim Vihar metro station, Rohtak Road, Delhi, 110063
Contact – 9999722770, 9810308225
Email – [email protected]
Koncept Academy
Since its establishment in 1996, Koncept Academy has risen to a great extent and now finds its name among the top coaching centers in the country.
Koncept Academy believes that every student must walk through a challenging path in order to find and unlock their true potential.
Students here are given access to some of the best offline and online study materials and mock tests.
Contact
Address – 4-B, Pusa Road, Karol Bagh, New Delhi, Delhi 110007
Contact – 9899776512
Delhi Achievers
Delhi Achievers is a modern-age coaching center. It is well equipped with some of the best modern facilities and tools such as online test laboratories, projectors, and monitors in the classrooms, etc.
Speed tests, surprise tests, online and offline mock tests, and remedial classes are all conducted on a regular basis, so the students do not lag behind.
Contact
Address 1 – Dwarka
E-557, 2nd FLOOR RamphalChawk, Sector-7 Dwarka, Opp. Goyal Sons, New Delhi-110077
Address 2 – Kapashera
Khasra No-685, Old Delhi Gurgaon Road, Near SBI Bank, Kapashera, New Delhi-110097
Address 3 – Palam
WZ-55, Raj Plaza, Old Mehrauli Road, Raj Nagar Part-2, Plama Colony, Near Shiv Mandir, New Delhi-110077
Contact: 9810557999
Email: [email protected]
Institute of Banking Services (P) Ltd(IBS)
IBS is one of the best coaching institutes because they believe in a result-oriented form of guidance.
Students here learn to study the smart way instead of simply learning everything all at once.
The faculty members here continually focus on reaching out to the student on a personal level and helping them understand their weaknesses so they can turn their weaknesses into one of their strengths.
Students are regularly updated about upcoming examinations and new vacancies.
Contact
Address – 45-46, Gurunanakpura, Near Nirman Vihar Metro Station, Laxmi Nagar, New Delhi, Delhi 110092
phone- 011 4248 6633, 9266678310
Tara Institute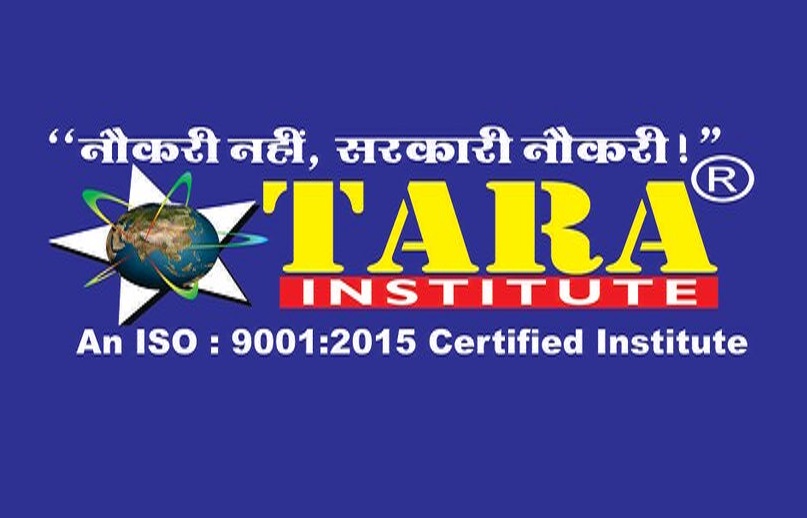 This institute believes that hard work is what matters the most and fate is not what should be considered by the students.
Students here are made to visualize the change in their lives and the way they should go about it before embarking on their journey towards cracking the banking examination.
Regular classes are held for the students. Free access is provided to online mock tests, study materials.
Two unique features of Tara Institute are that group discussions and moral counseling sessions are held regularly.
Contact
Address – F-34, 1st Floor, Devli House, Deoli Road, Near PNB, Khanpur, New Delhi – 110062
Contact: 099992 65274 / 01164644951
Singh Academy of Competitive Success
Singh Academy of Competitive Success aims to empower every India by educating them and inspiring them to carve out their own paths in their lives.
Here students are guided in such a way that they achieve conceptual clarity.
Contact
Address – 58/31, 3rd Floor, Ashok Nagar, Near Metro Station Gate No. 3, Tilak Nagar, New Delhi-110018
Contact: +91-9891616645, +91-9211476689
Email: [email protected]
Success Mantra
another bank coaching on my list is the success mantra. it is well-established government job competitive exam preparation coaching.
Success mantra has various faculty members from different professional categories like IIT, CA, MBA, and other professionals.
While talking about the track record of success mantra, it has a splendid passing record. Thousands of students get selected on various exams from time to time.
Contact
Laxmi Nagar
Opposite V3S Mall, Above HCL Health Care, and step away from Liberty Showroom.
Address: E-359 2nd Floor, Above HCL HealthCare, In Front of Nirman Vihar Metro Station Gate No. 3
Landmark: Opposite V3S Mall, Near Liberty Showroom
Mobile: +(91)-9811560490
Is coaching necessary to crack the bank exam?
One can get a good idea of how coaching centers guide their students by consulting with their seniors, friends, family, or by searching the internet and looking up the various programs offered by the various coaching centers.
If your basic is very strong then by doing hard work you can prepare for the banking exam yourself.
And there may be a situation if you are afraid and don't have any idea or your basics is not good, then you can join the best coaching classes. Coaching Institute helps you and guides you through the whole process.
But to answer it bluntly, one can totally prepare himself or herself for the banking examinations in the same way the coaching centers would guide you at home.
The only difference between sitting at home and preparing and attending classes at a coaching center is that the coaching centers provide their students with specified and curated study materials and notes during their classes and lecture sessions which one cannot get access to while preparing himself or herself.
At home, every aspirant has to prepare their own study notes and choose their own material to refer to.
There is also the possibility that most candidates attend coaching classes when they feel that studying at home is not possible due to various distractions.
Coaching centers can provide them with a stable and quiet environment to study properly without any noise or other distractions.
Lakhs of candidates appear for the banking examinations each year, and a lot of them choose to prepare for the examination by themselves sitting at home. Consultation is definitely recommended by seniors, friends, and other known people in the banking fields which will greatly help in self-preparation.
It is clearly possible to crack the banking examinations through self-preparation.
All that is needed is self-discipline and a proper timetable which one must regularly follow on a daily basis.
A minimum of 5 to 6 hours must be devoted to studies and constant practice.
Proper guides and study material must be chosen, and online video tutorials on tips and tricks must be referred to on a regular basis.
How to select the best bank coaching in Delhi?
New Delhi can be considered to be the hub of the best coaching centers for the various examinations in the country.
This includes examinations such as UPSC, CDS, SSC, etc., and in this case the banking examinations.
Most candidates who decide to opt for coaching look to join one of the most reputable and result-oriented coaching centers in the city of New Delhi.
Every year, the centers in this city have proved to be some of the best in the entire country in terms of producing successful candidates and will definitely continue to do so in the future.
When selecting the ideal coaching center for one's own needs, one has to keep in mind various factors.
New Delhi is a very fast-paced city, and if one cannot adjust to the tempo of the city, then one might find it extremely difficult to prepare oneself for any examination let alone the banking examinations.
Candidates who are locals of New Delhi will not face many difficulties unlike those who are looking to shift to New Delhi for their preparation.
The most important factor is the accommodation a candidate gets during their stay in New Delhi.
It is absolutely vital that the coaching centers one shortlists to apply to have decent accommodation in their vicinity as it is not possible to travel huge distances each day to and from the coaching centers.
This results in a huge waste of time and energy which one loses out on spending on self-study after the daily classes are over.
Things to consider while selecting bank coaching in Delhi
Budget
It is absolutely recommended one takes into consideration good and affordable accommodation before joining any coaching center. The budget is also an important factor that decides which coaching center one attends.
Some of the most reputed coaching centers have a higher rate of tuition and service fees. So, every candidate must consider good coaching centers within their own respective budgets to get the best out of their investments.
Quality and style of Teaching
Coaching centers differ in quality in regards to their style of teaching and the number and type of programs they offer their students. Research through word of mouth and online reviews and polls can help candidates decide which are the better coaching centers.
Study material
The study material must be highly rated, and this can be understood while consulting reviews and past students.
Past Track Record
Also, another thing to consider is to see how well each respective coaching center has been performing in the past few years.
When one can see that the number of successful candidates each successive year is high, it is a direct indication that the coaching center is very result-oriented and can consistently output good candidates for the banking examinations each year.
Students who prefer to study in Hindi must also look for coaching centers that provided guidance in Hindi.
If the instructors fail to provide lessons properly in Hindi, then it would prove to be a detriment in the successful preparation for the candidate.
Feedbacks
Nothing is better than feedback. You can take feedback to be sure.
For feedback, you can ask the Ex-student of the coaching. You can also visit coaching and ask students to study there about various things like how they teach.
To become surer and trust yourself you can request a coaching Institute to provide DEMI CLASSES. Demo classes give you a real experience about whether you join that particular coaching or not.
Conclusion
Banking examinations are tough nuts to crack, but with perseverance and a smart daily routine, any deserving aspirant will be able to break through the ranks.
It is not necessary to opt for coaching classes, but they definitely do help in guiding students onto the right path.